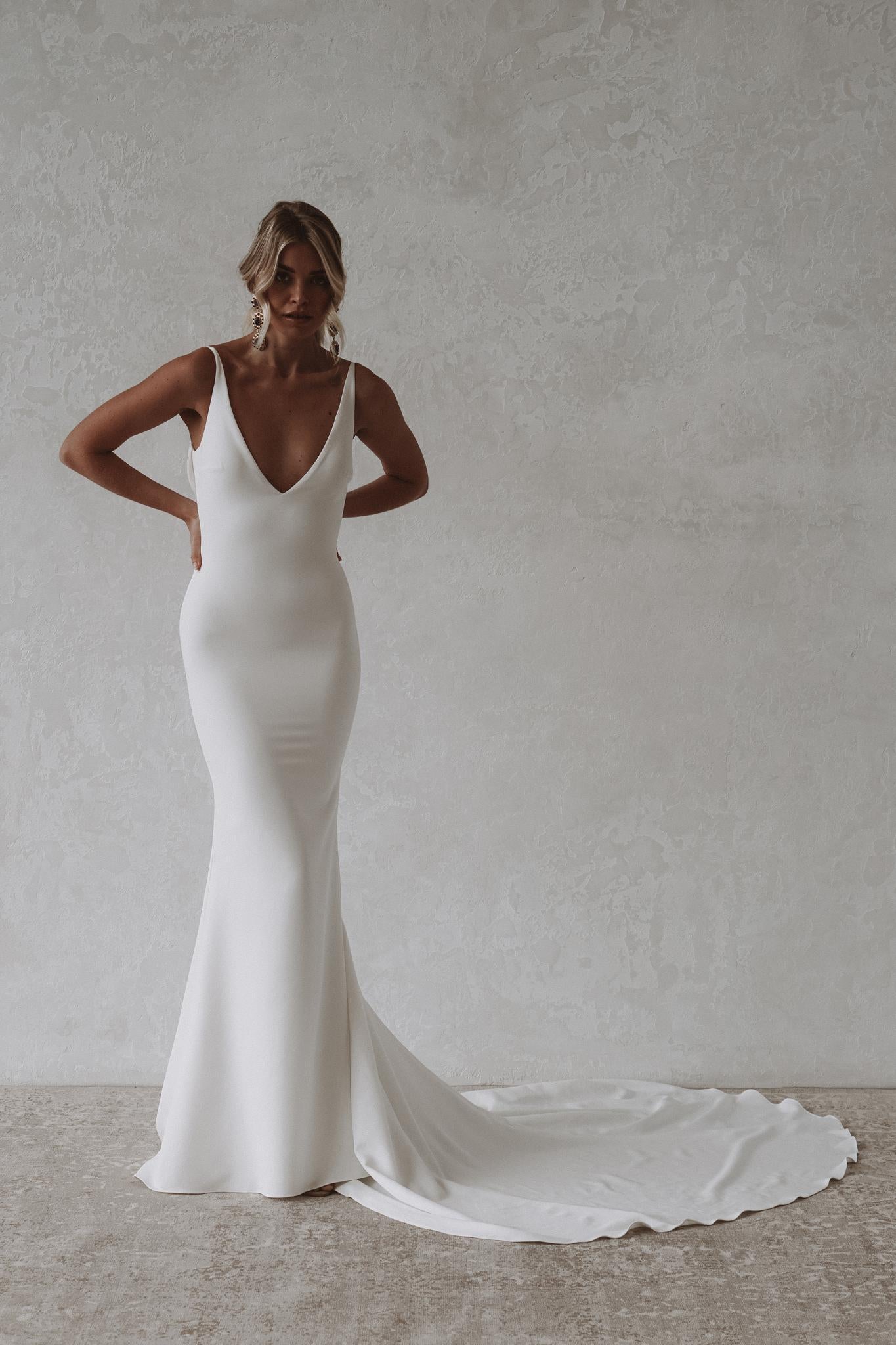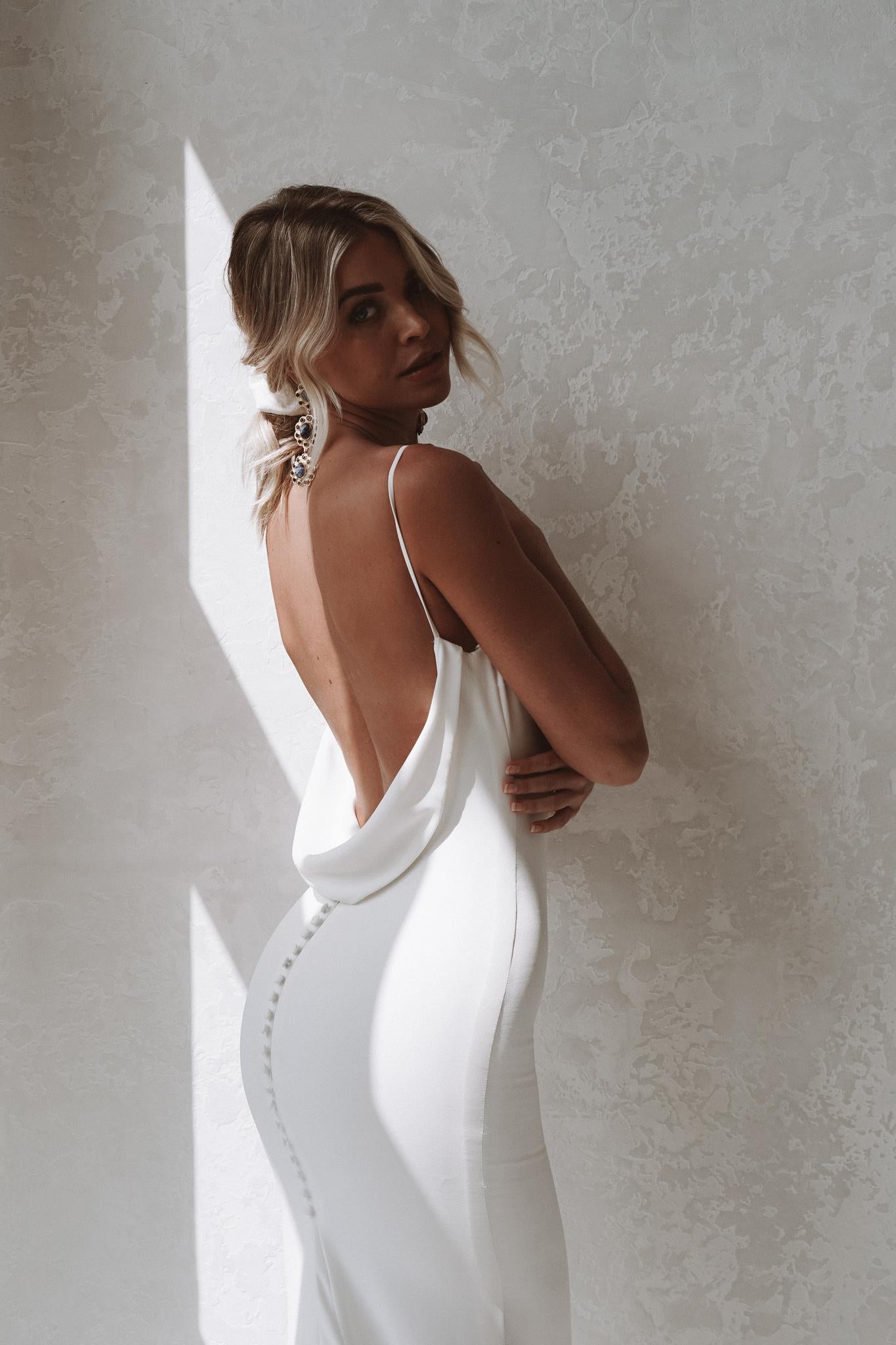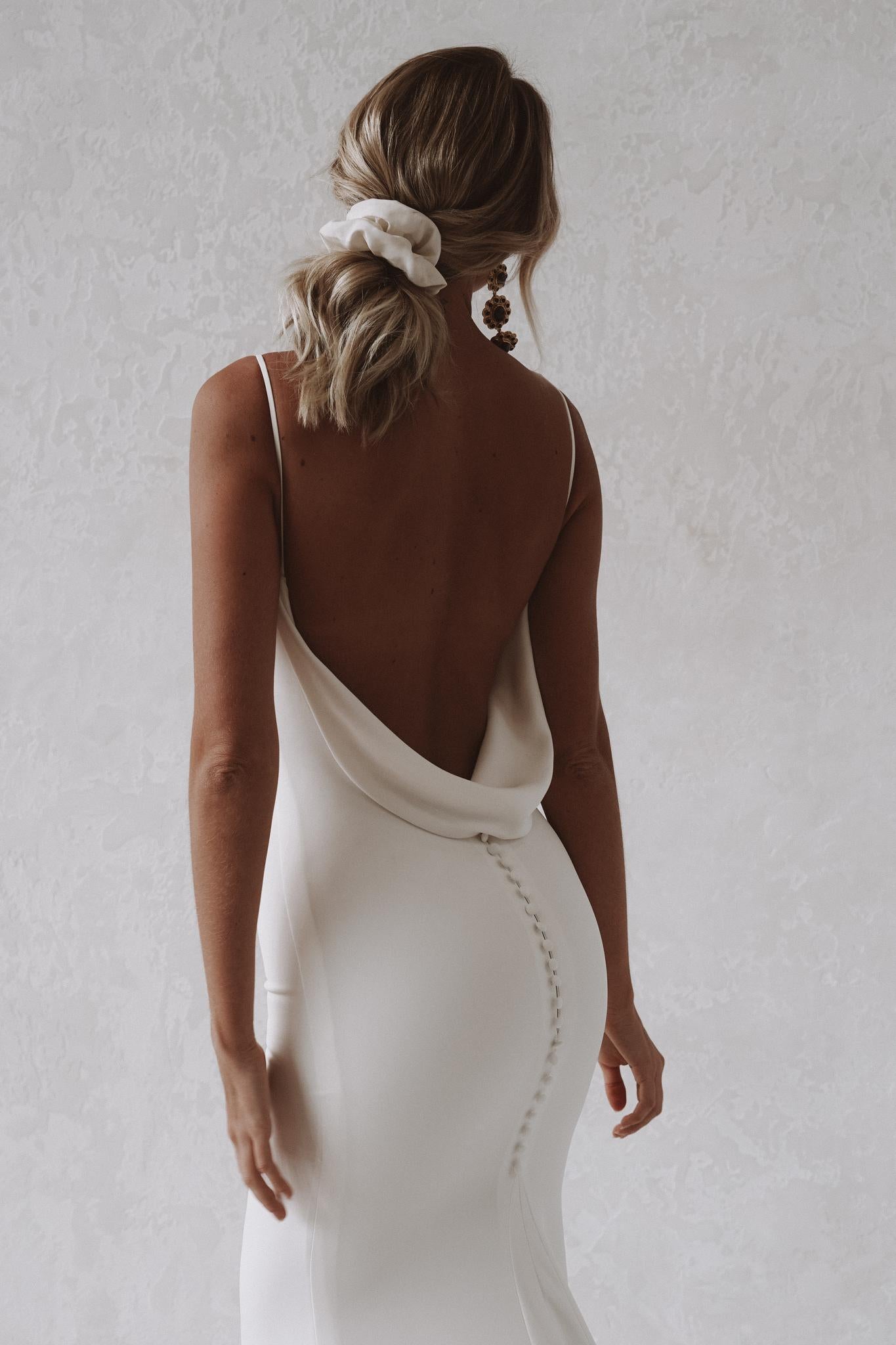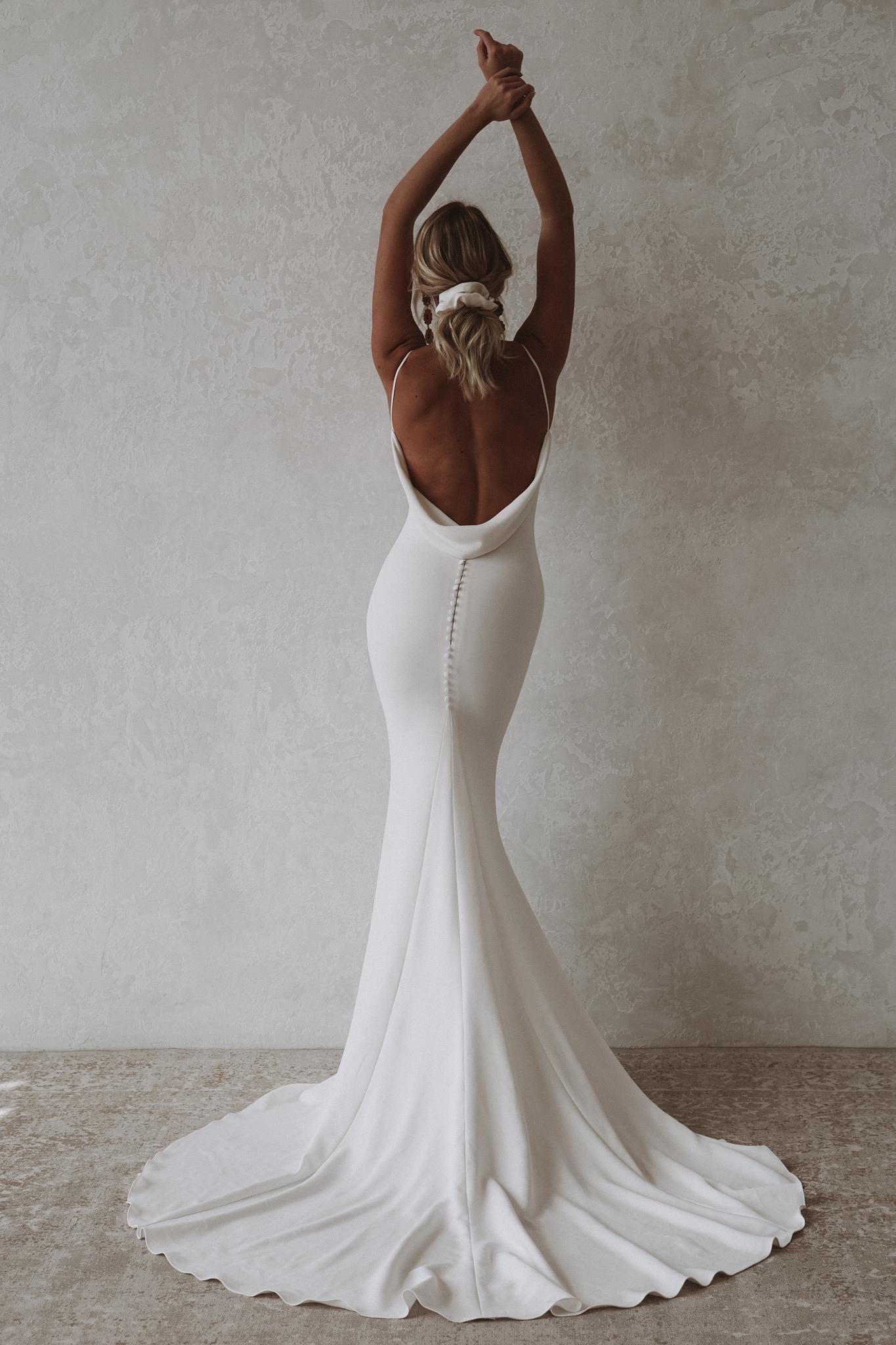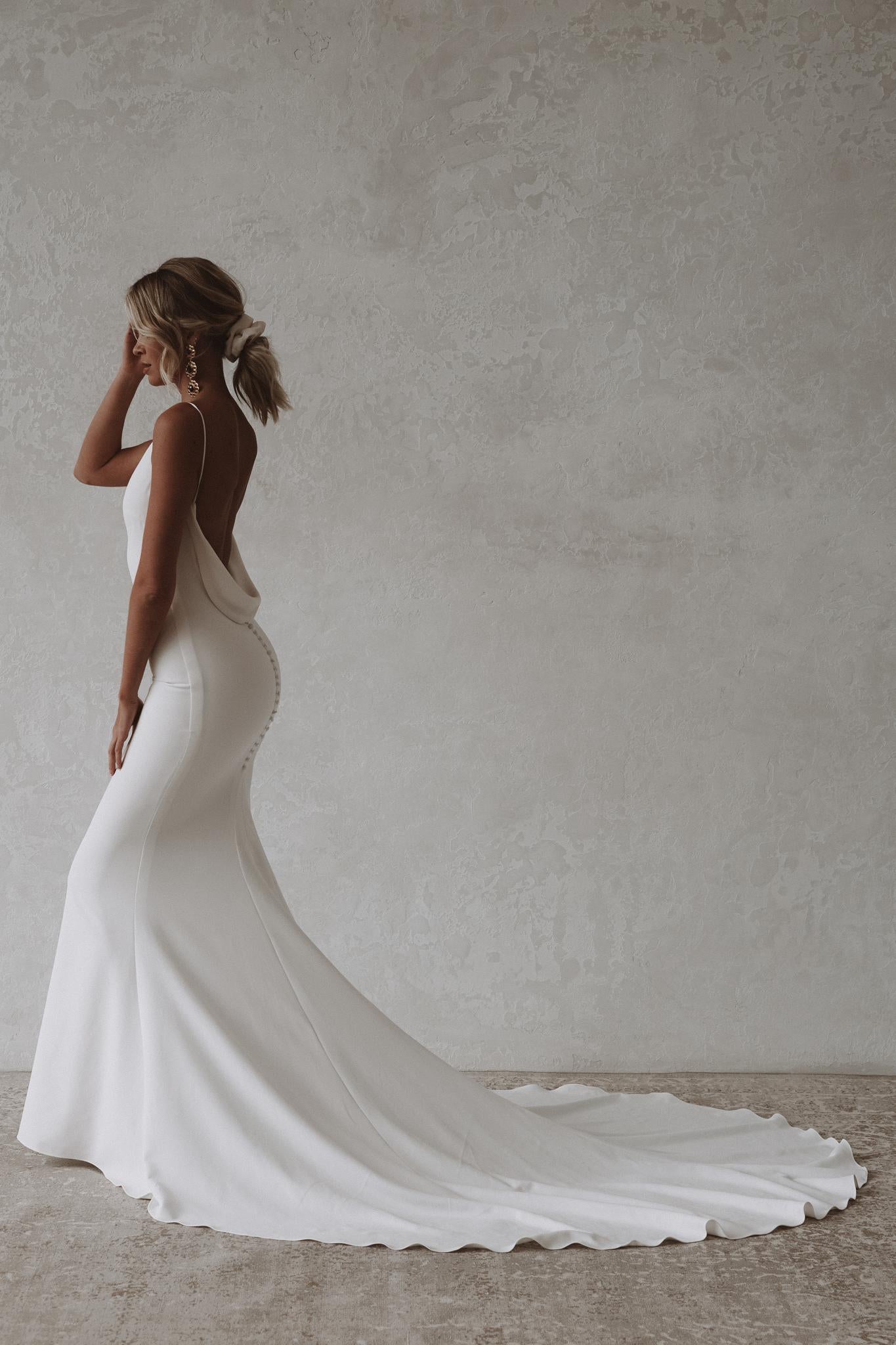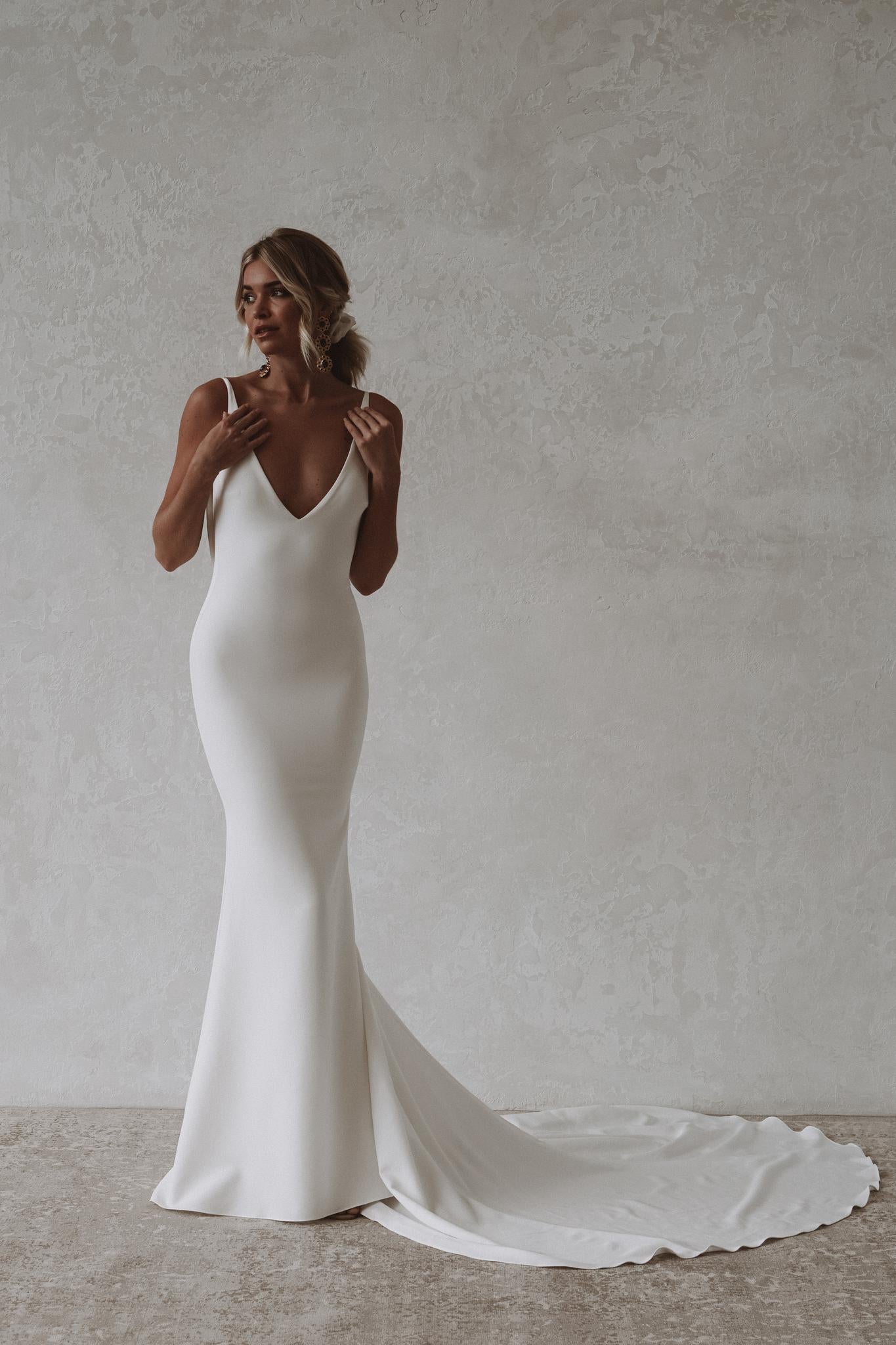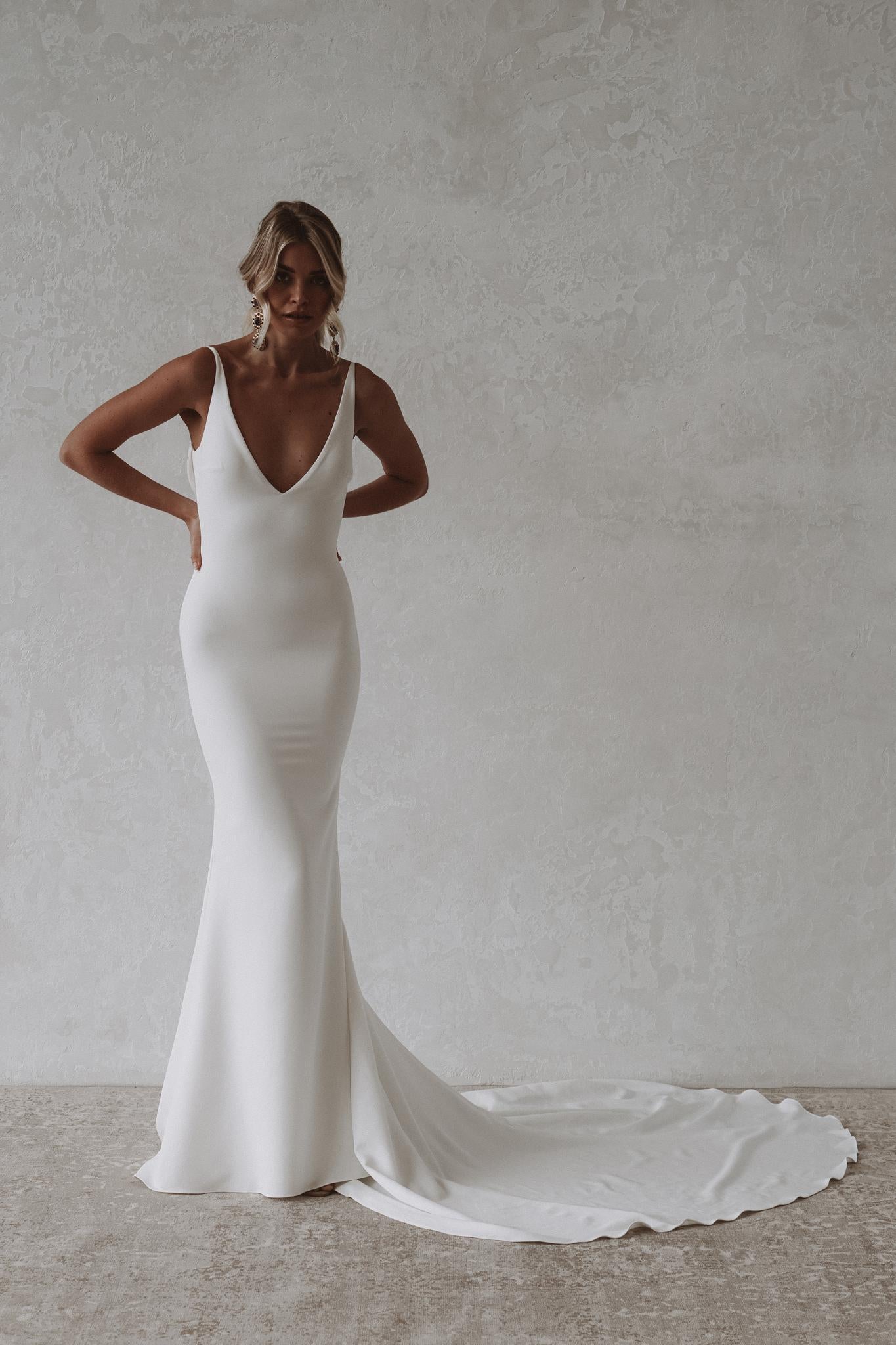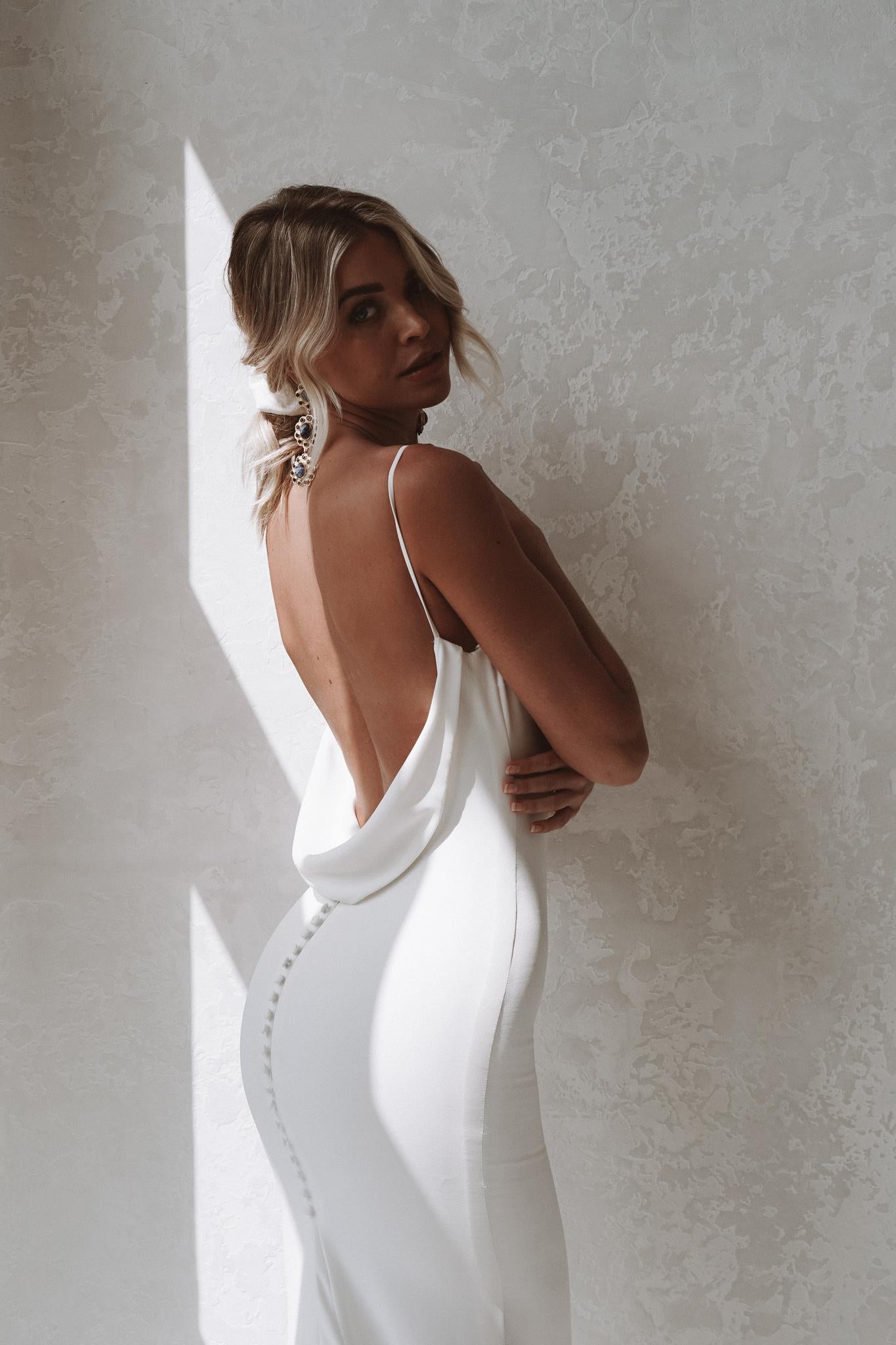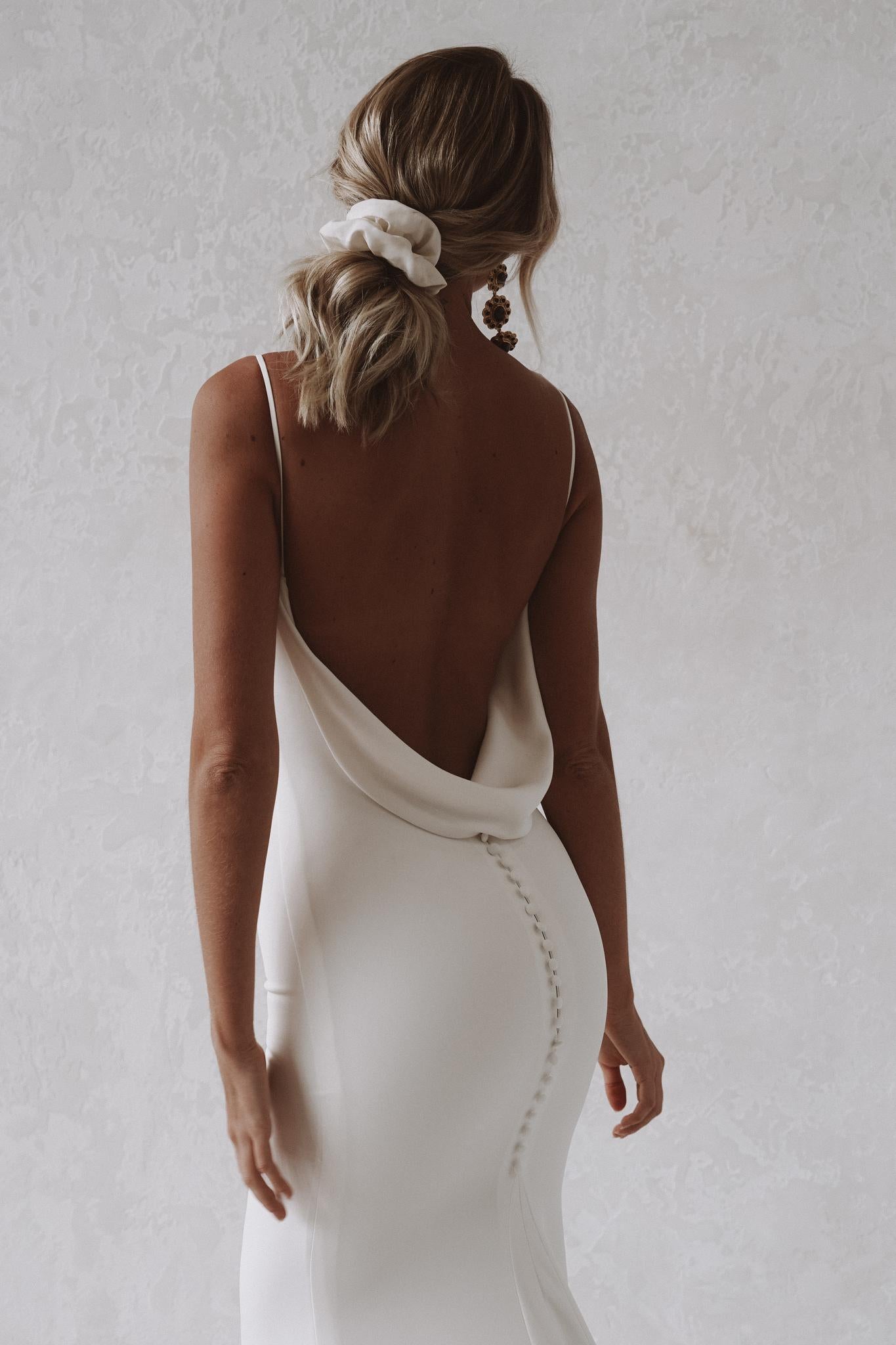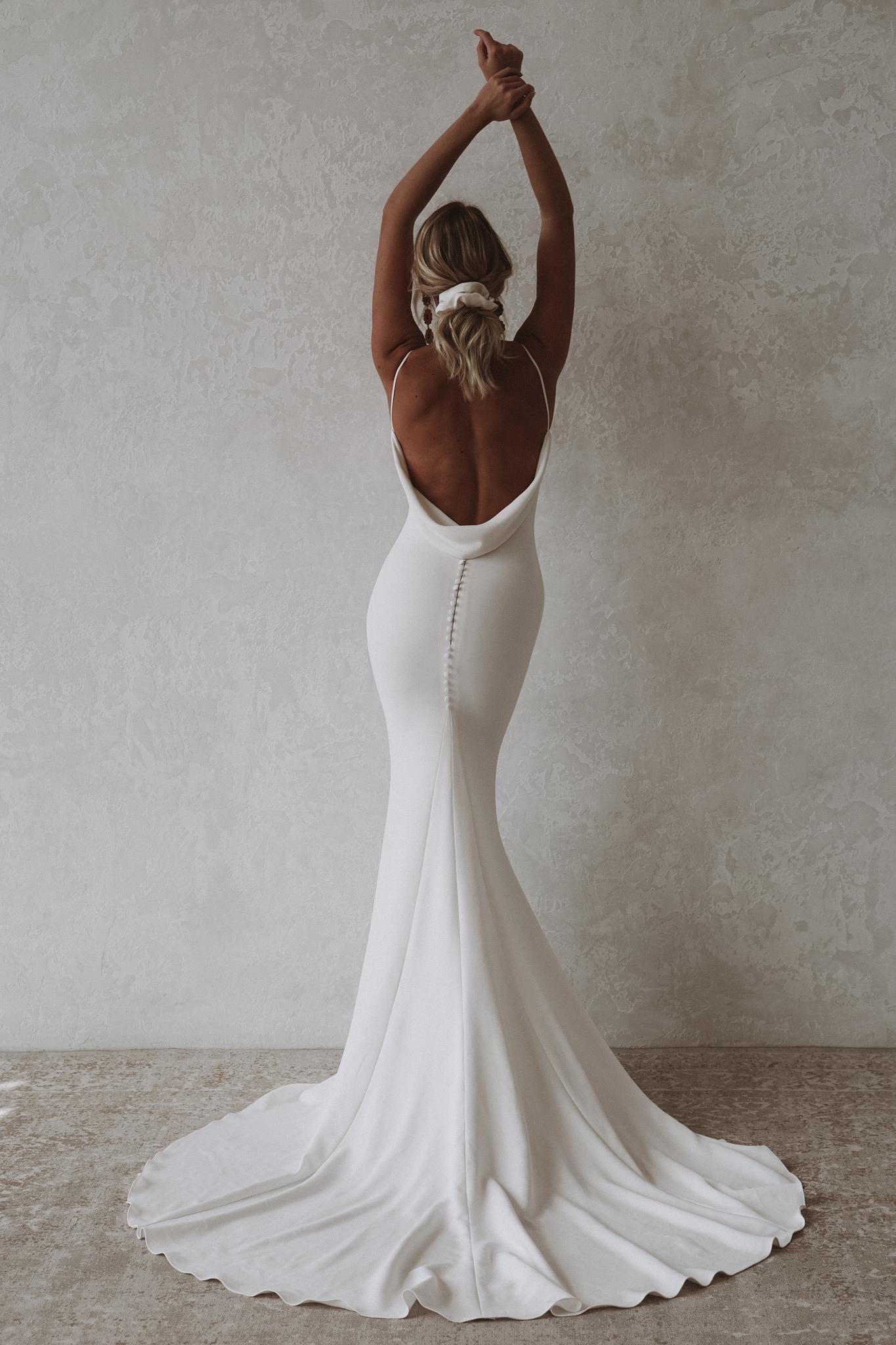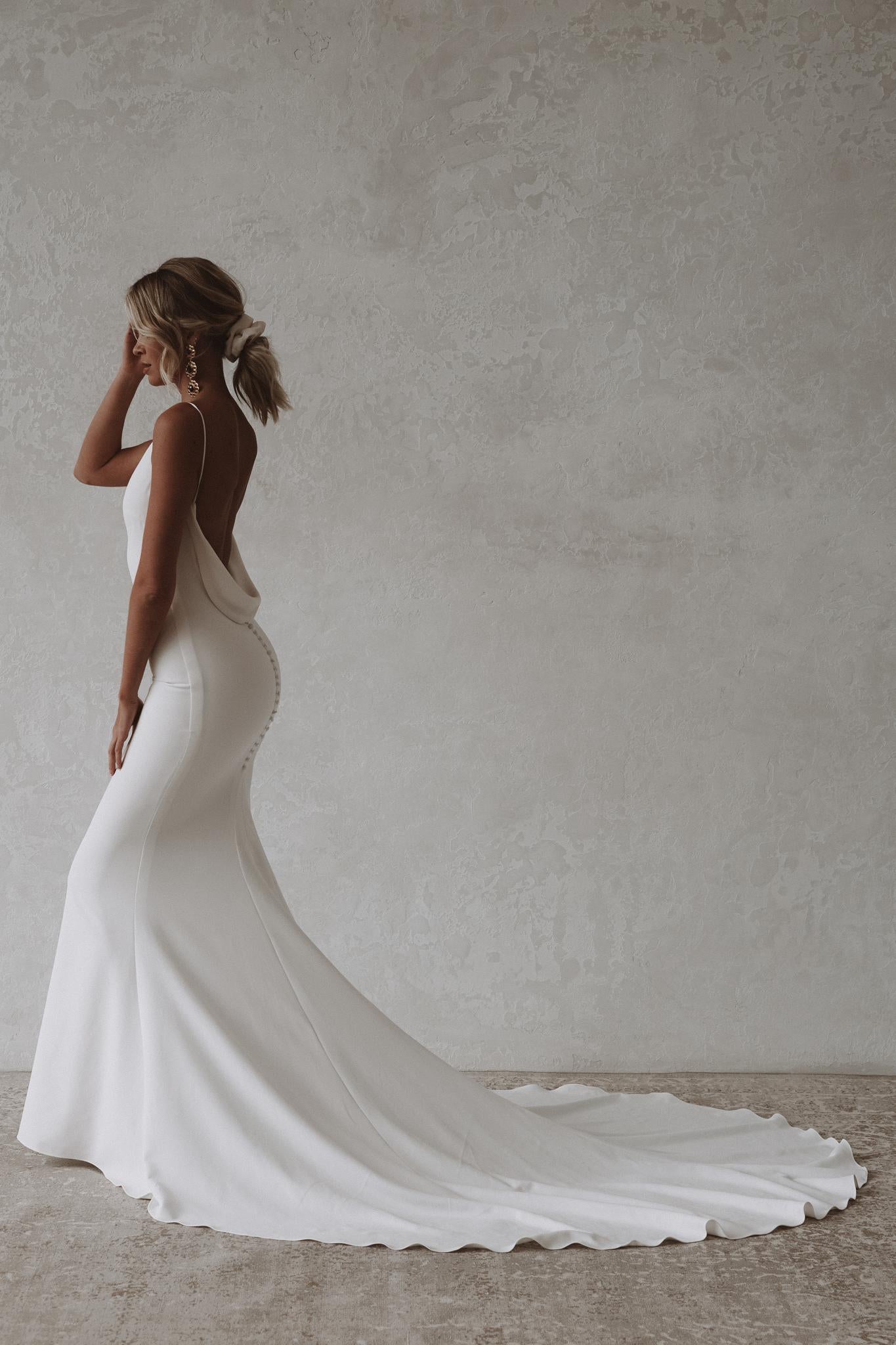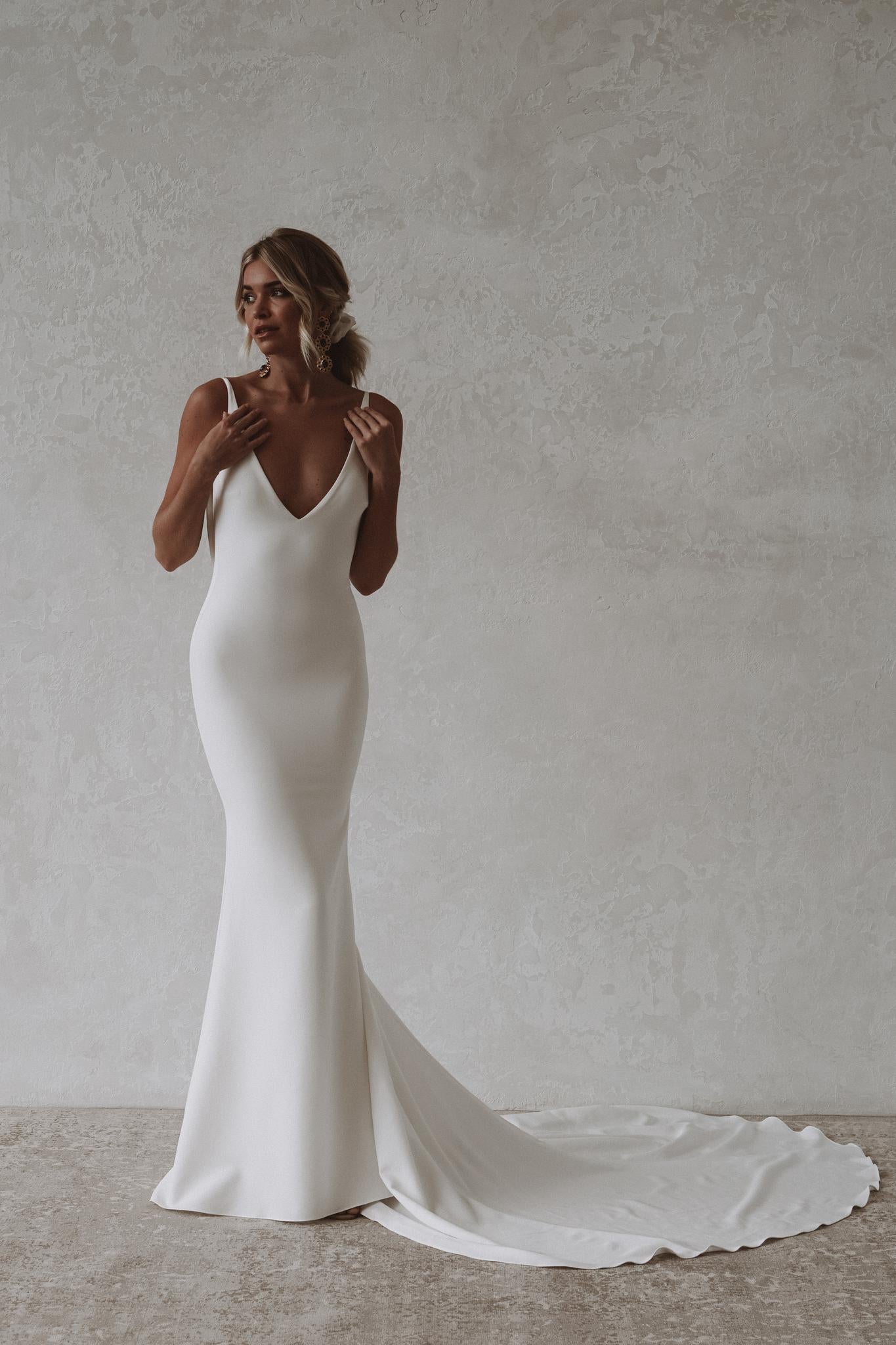 Archie
Sample size in store to try on: 12


Sizes available for order: 0-30

Available colors: Ivory (sample color)

Archie is a sexy and sophisticated combination of both modern and classic. Seamlessly , soft, double french crepe, her figure hugging design is created to completely celebrate every curve and turn of the body while draping dramatically with her signature cowl back.
She is for the fearless bride who loves to call all of the attention and would never dream of being lost in a dress.

Text: (805) 637-5689
Zoom consultations available upon request.