The Dress Experience
The Dress in Santa Barbara gives brides the full service boutique experience. We have a curated collection perfect for the California bride, in-house alterations and customization, and accessories to create a complete look. Our puppy dog is pretty cool too.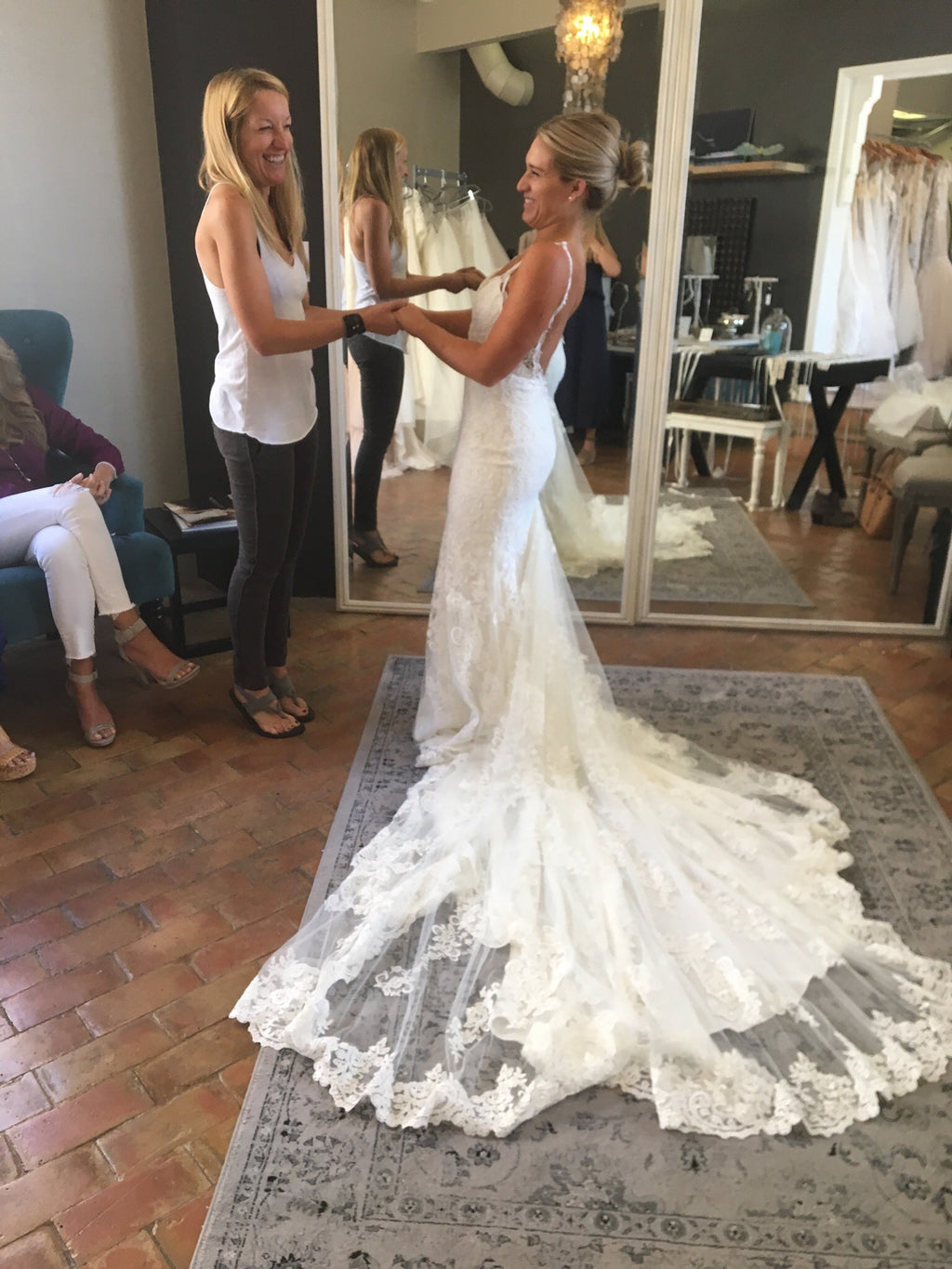 About our Owner
Jayna is the owner of The Dress and has an unusual background for a designer and boutique owner. Jayna received her PhD in materials engineering at the University of CA, Santa Barbara with a specialization in biophysics in 2007. She continued at UC Santa Barbara doing post doctoral research in quantum physics and optics. Her love of engineering and all things mechanical stem from her roots on a small farm in southern Illinois, where she grew up. After getting her undergraduate degree and University of Illinois, Champaign/Urbana she moved to Santa Barbara where she has lived for the past 13 years. Jayna began designing clothing in her mother's sewing room where she mirrored her mother who made most of Jayna's clothing, designed all of her dresses for dances, and built elaborate costumes. As a self-taught seamstress from a small farm in the midwest, her mother had a talent and an eye for fashion and design that you rarely see even in professionally trained designers. While her mother worked, Jayna always had a project of her own including making various outfits for her cabbage patch kid. Jayna continued to sew and design through graduate school and after she finished her post doctoral work in 2010 she started working for the Solstice parade as a costumer and opened a small alterations and design studio called Bobbin Ventures. The bridal gown alterations and customization portion of the business grew and Jayna streamlined the business to specialize in the needs of brides. After a couple years of observing what brides need and want she decided to open a boutique to sell dresses and accessories as well as continue to offer the customization and gown alterations for which she is known.