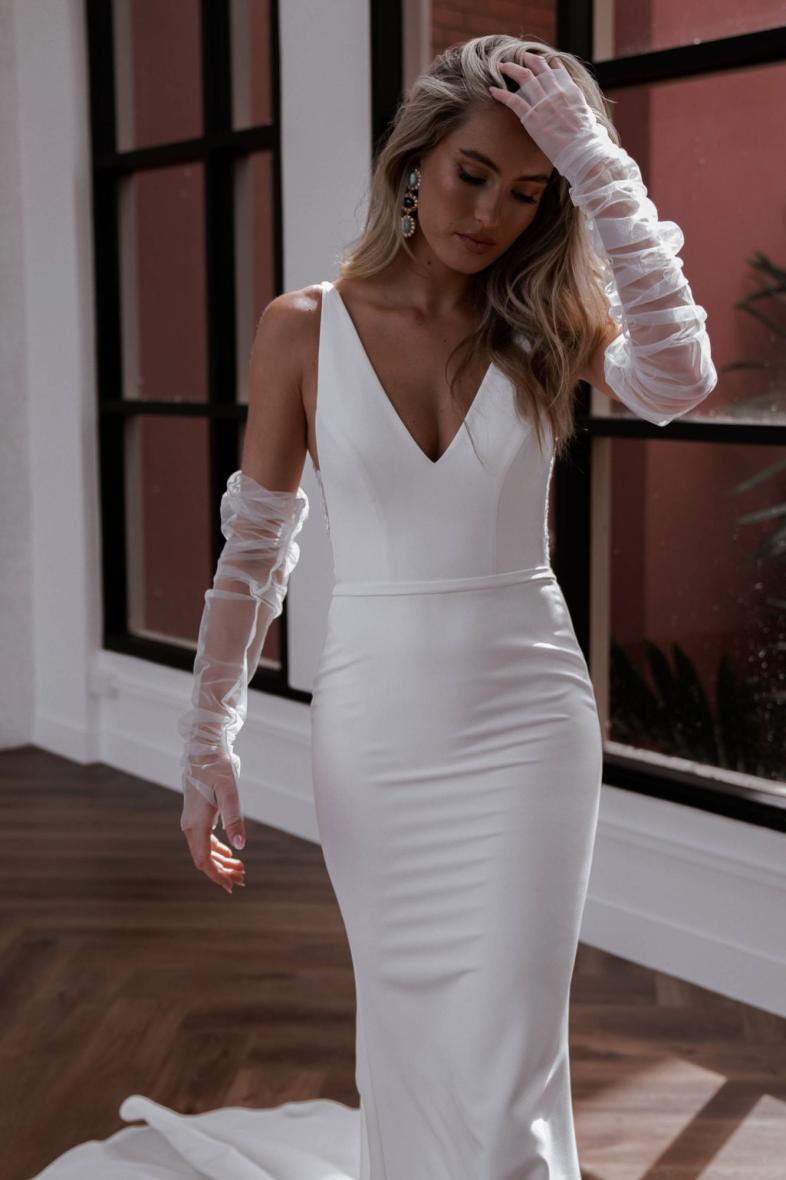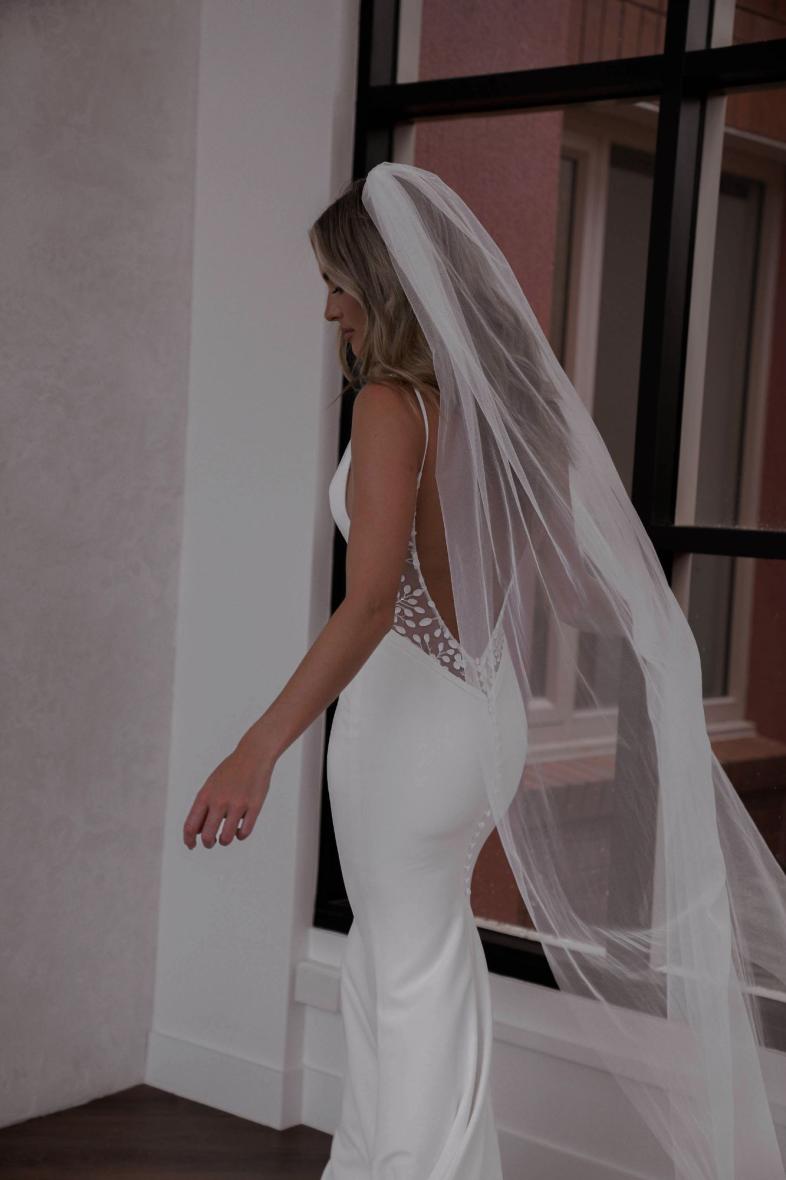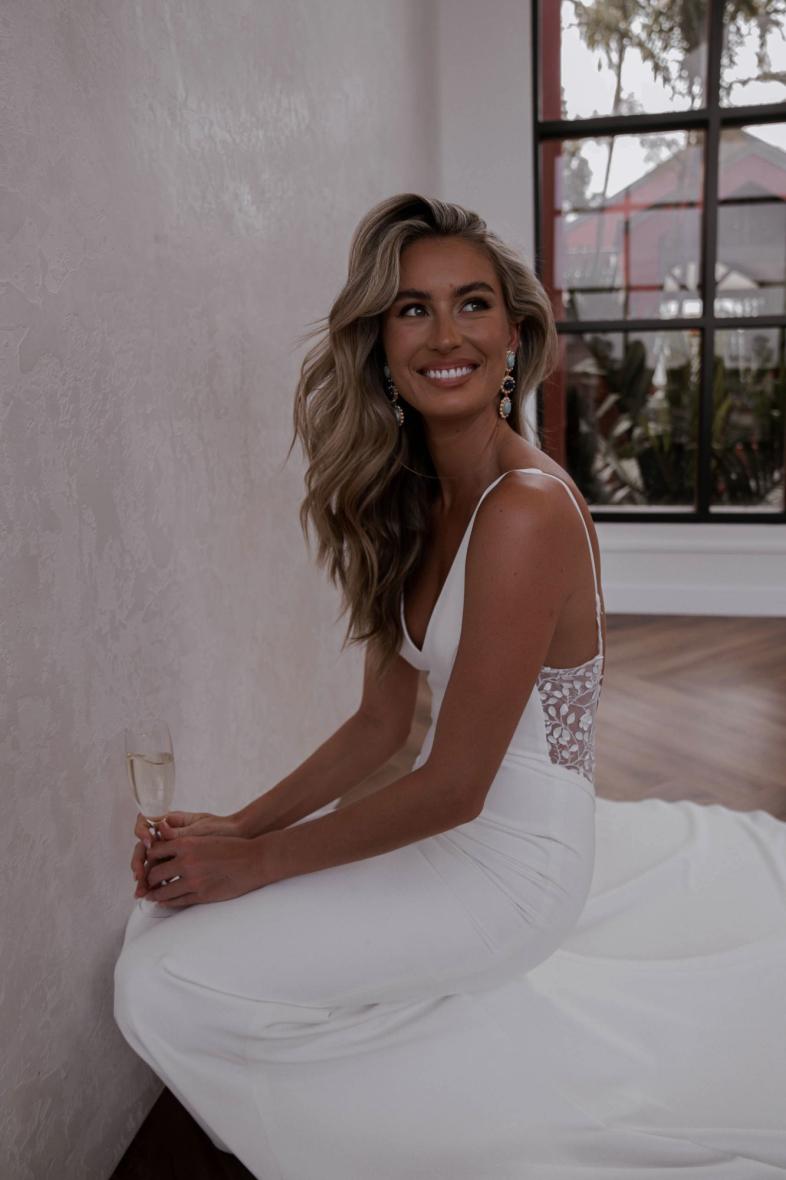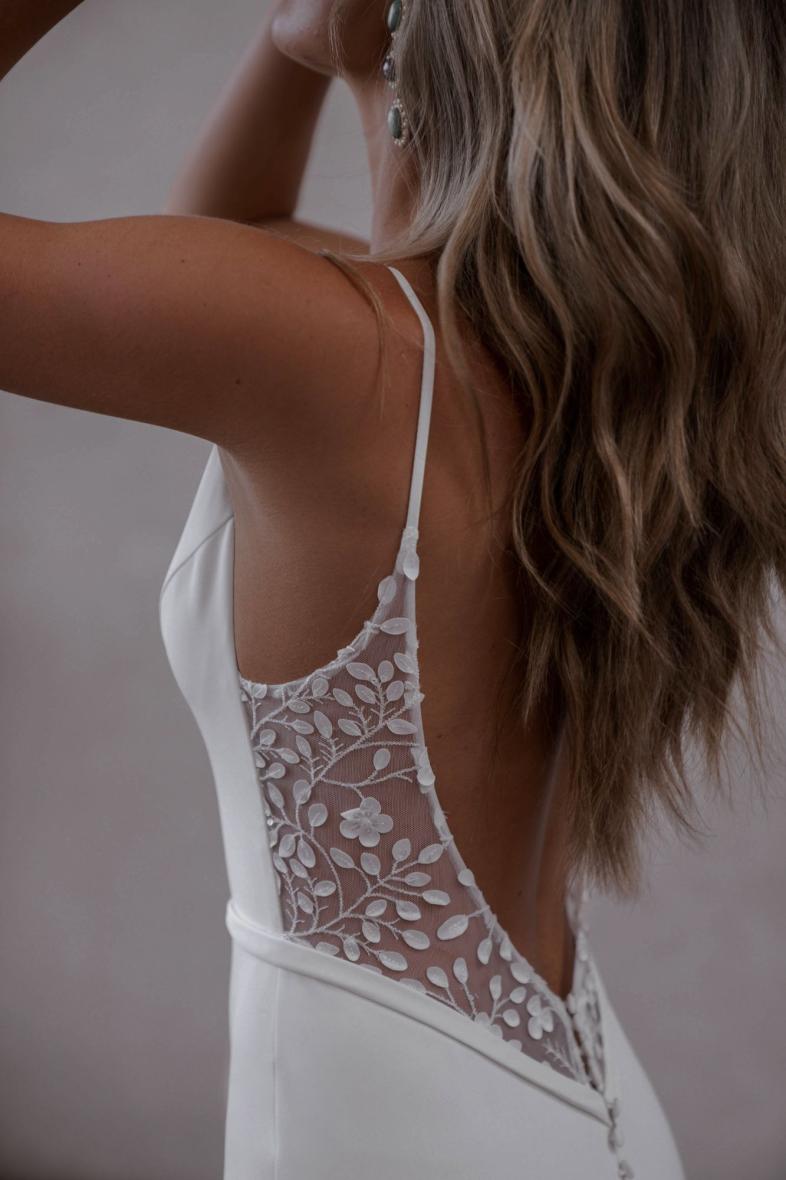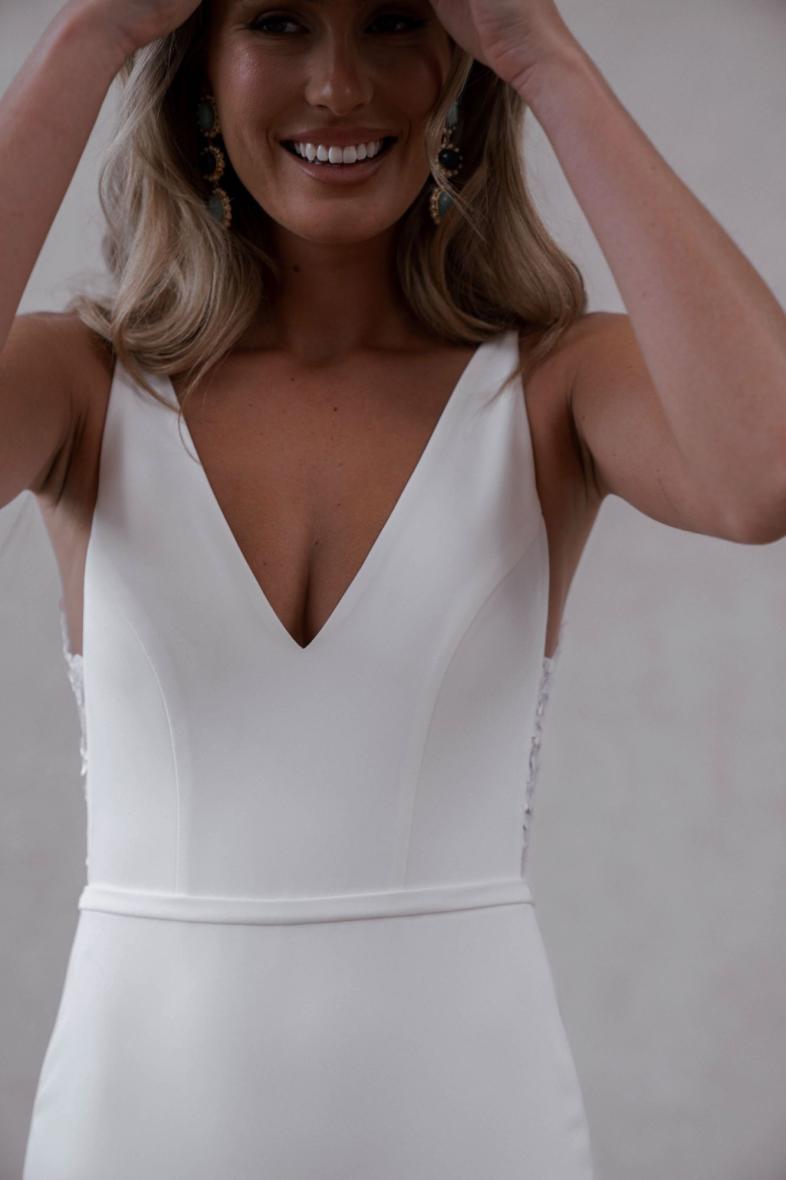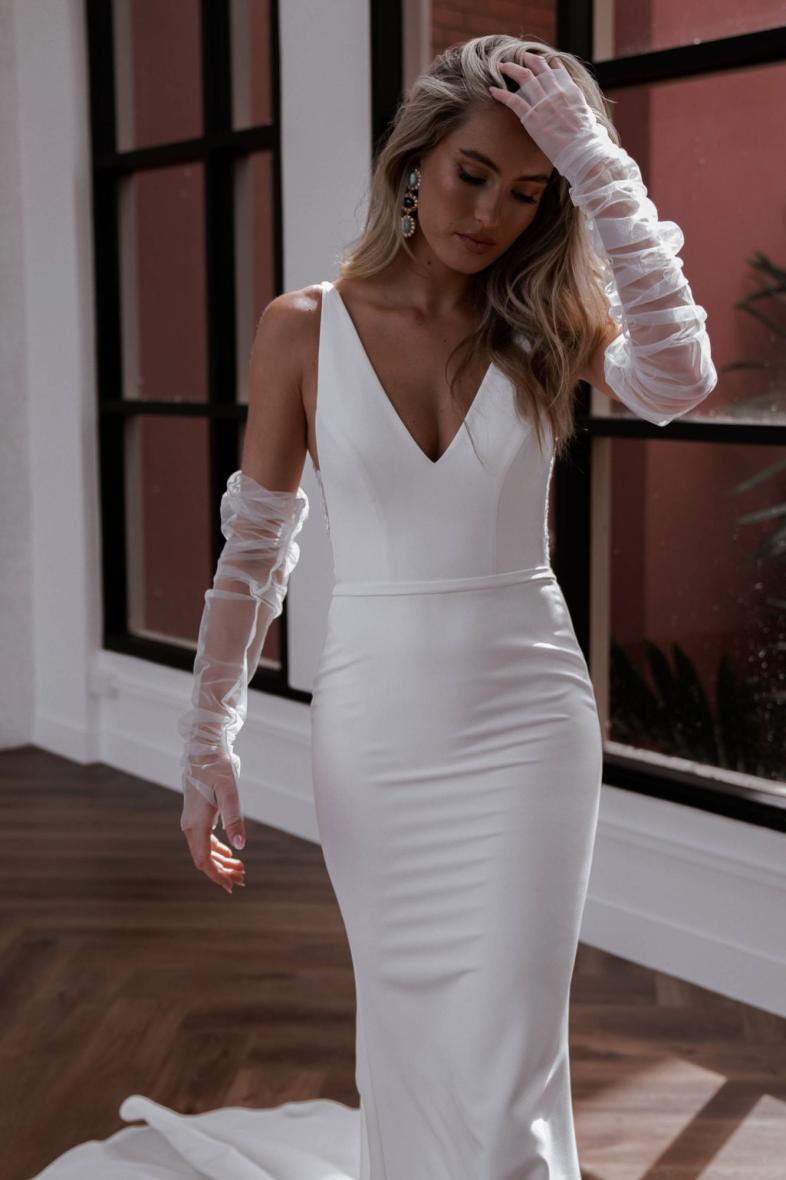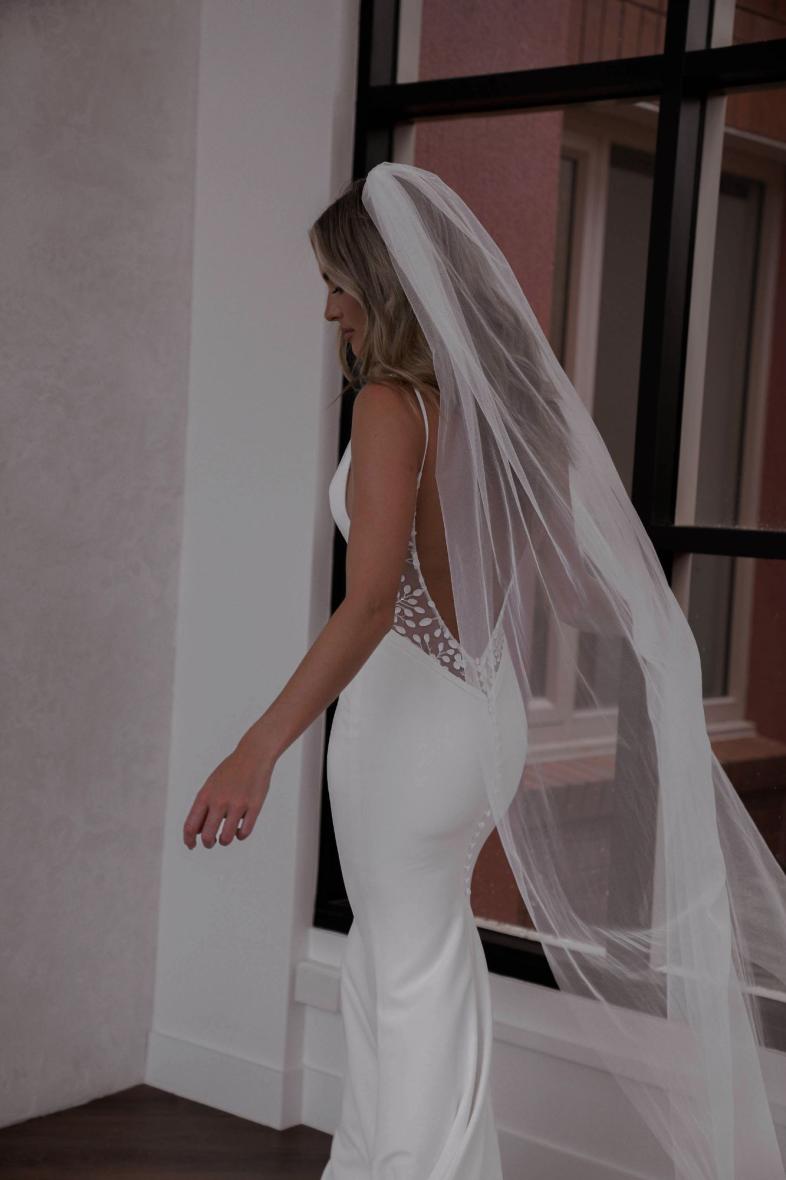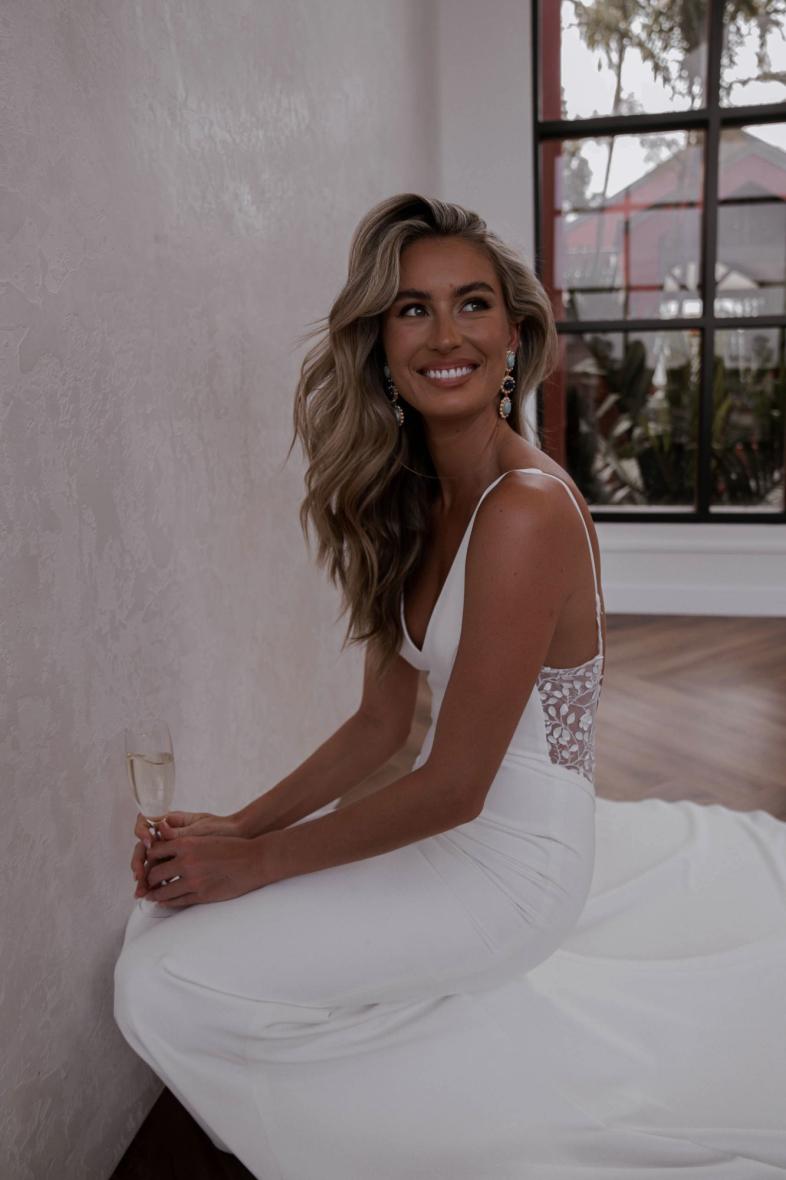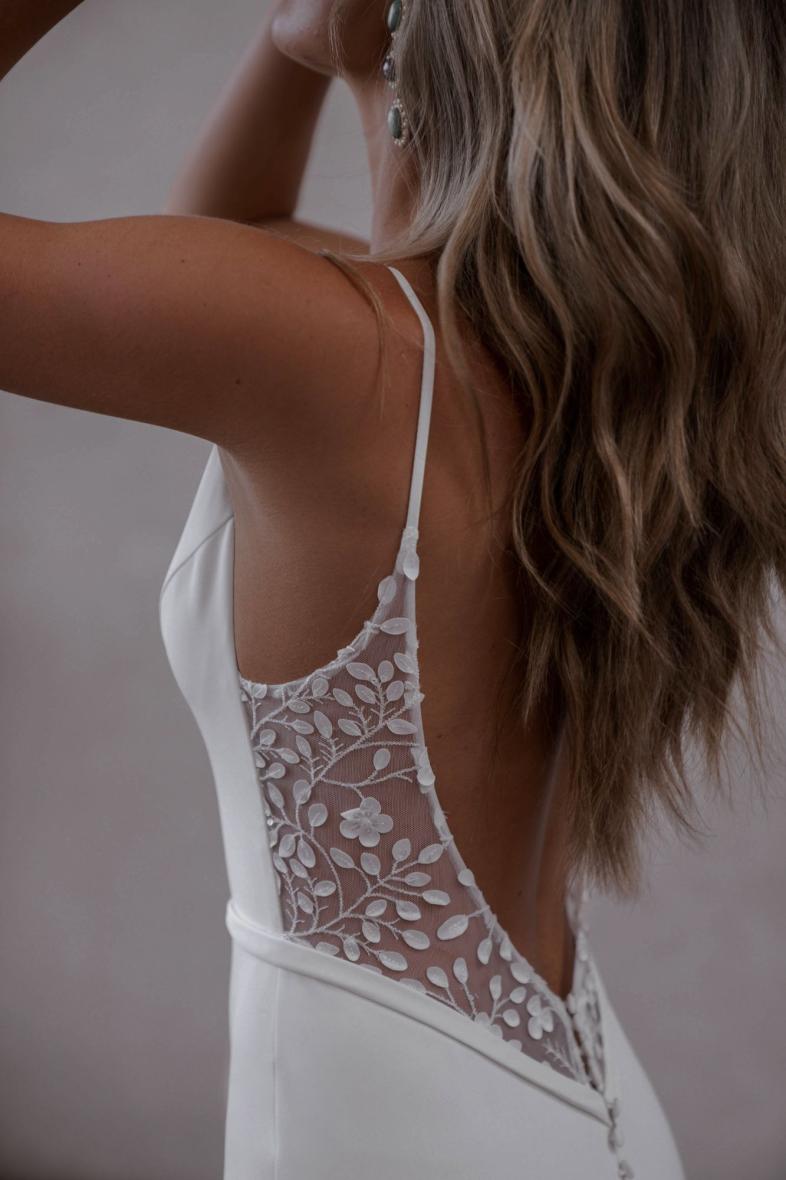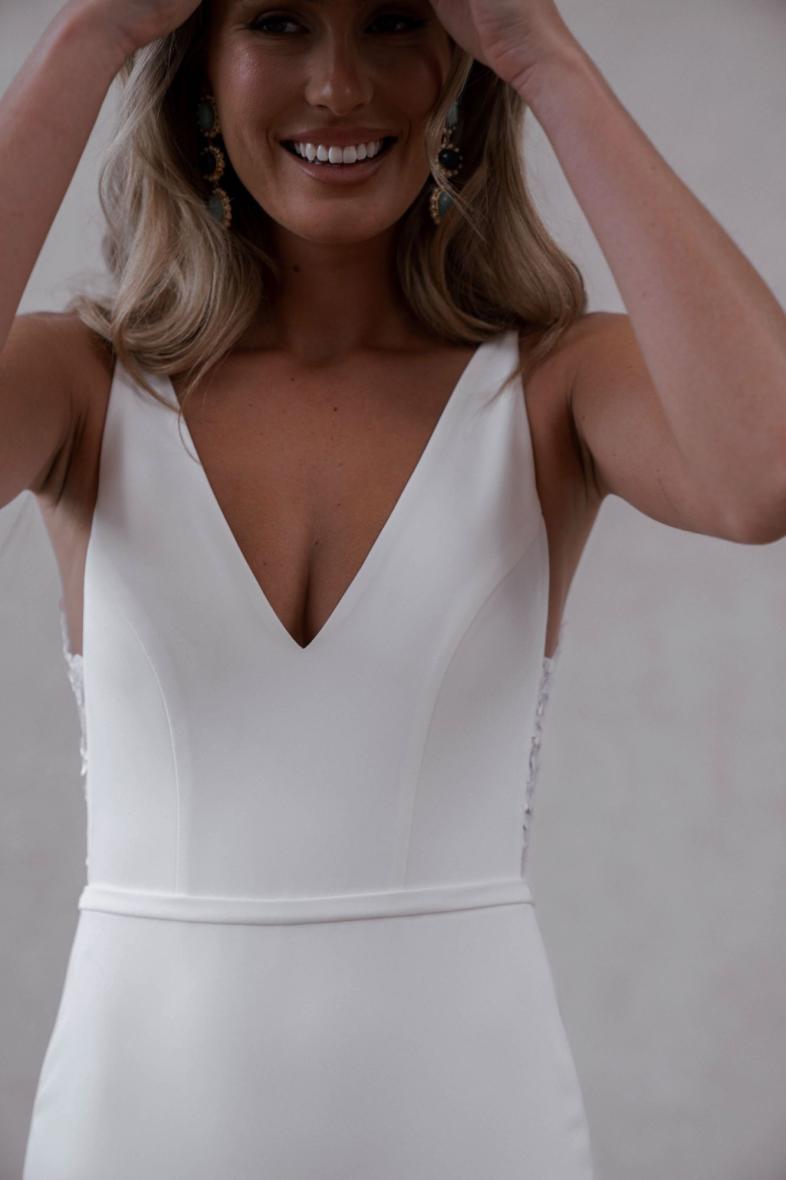 Valley
Sample size in store to try on: 12


Sizes available for order: 0-30

Available colors: Ivory

Introducing our breathtaking Valley, designed to make you feel like a true vision of beauty on your special day. Valley's design features a showstopping contrast of classic French Crepe and a stunning floral 3D lace back detail that is both timeless and feminine. Valley's statement low back pattern adds a touch of sensuality to the overall look, making you feel confident and beautiful as you walk down the aisle. Her illusion belt cinches the waist, and frames her low back, creating a flattering hourglass shape that accentuates your curves.

Text: (805) 637-5689
Zoom consultations available upon request.