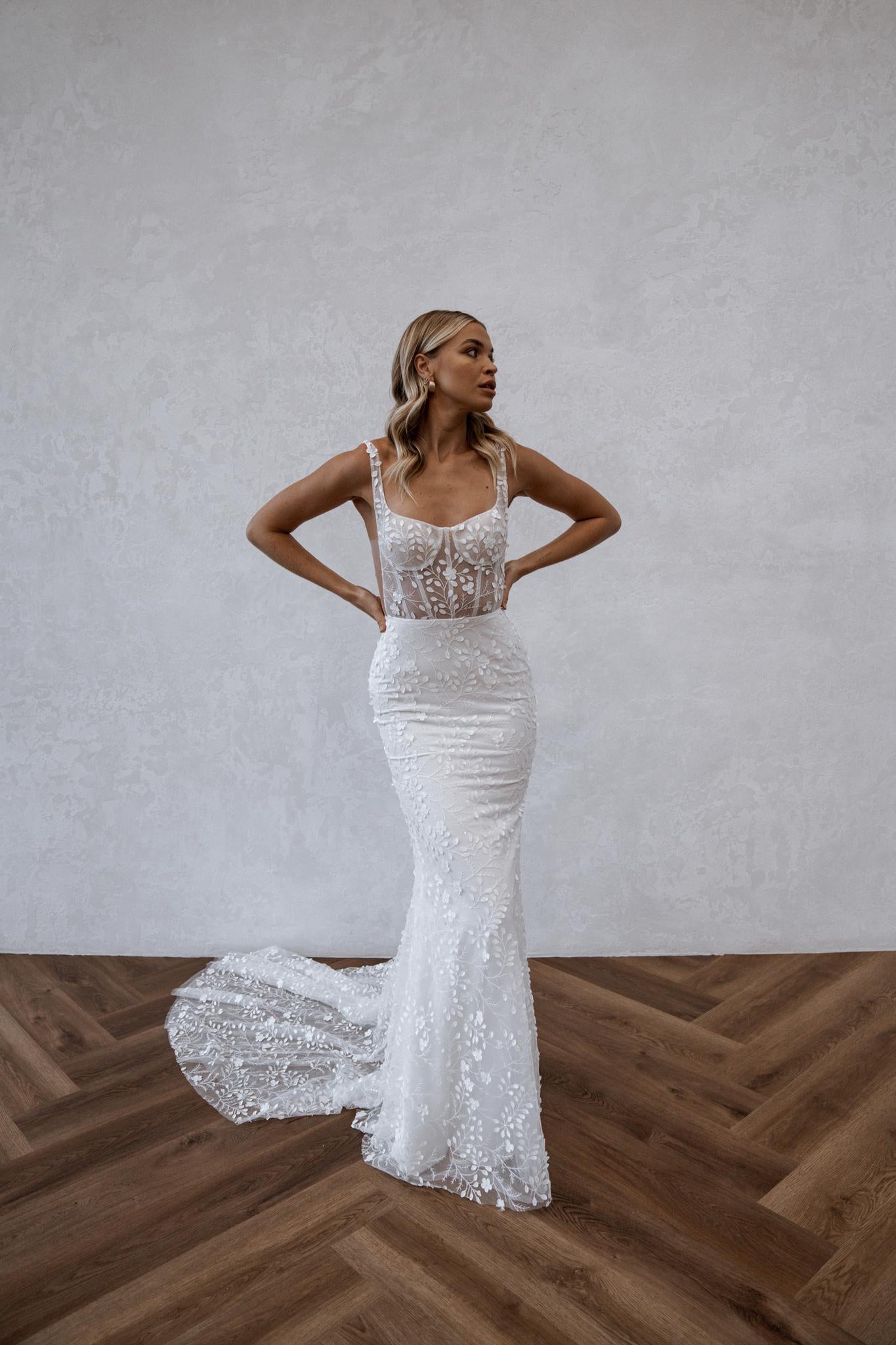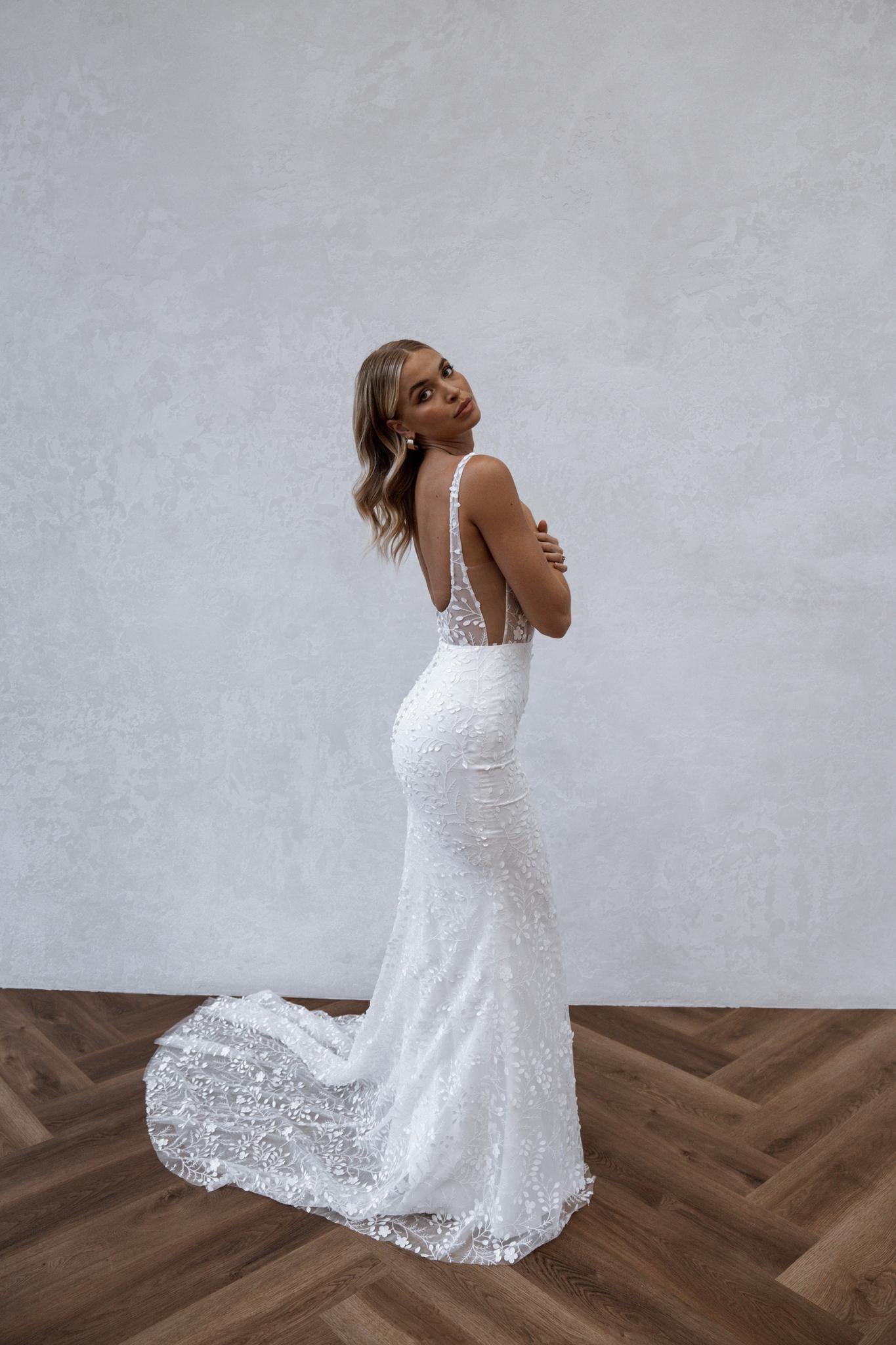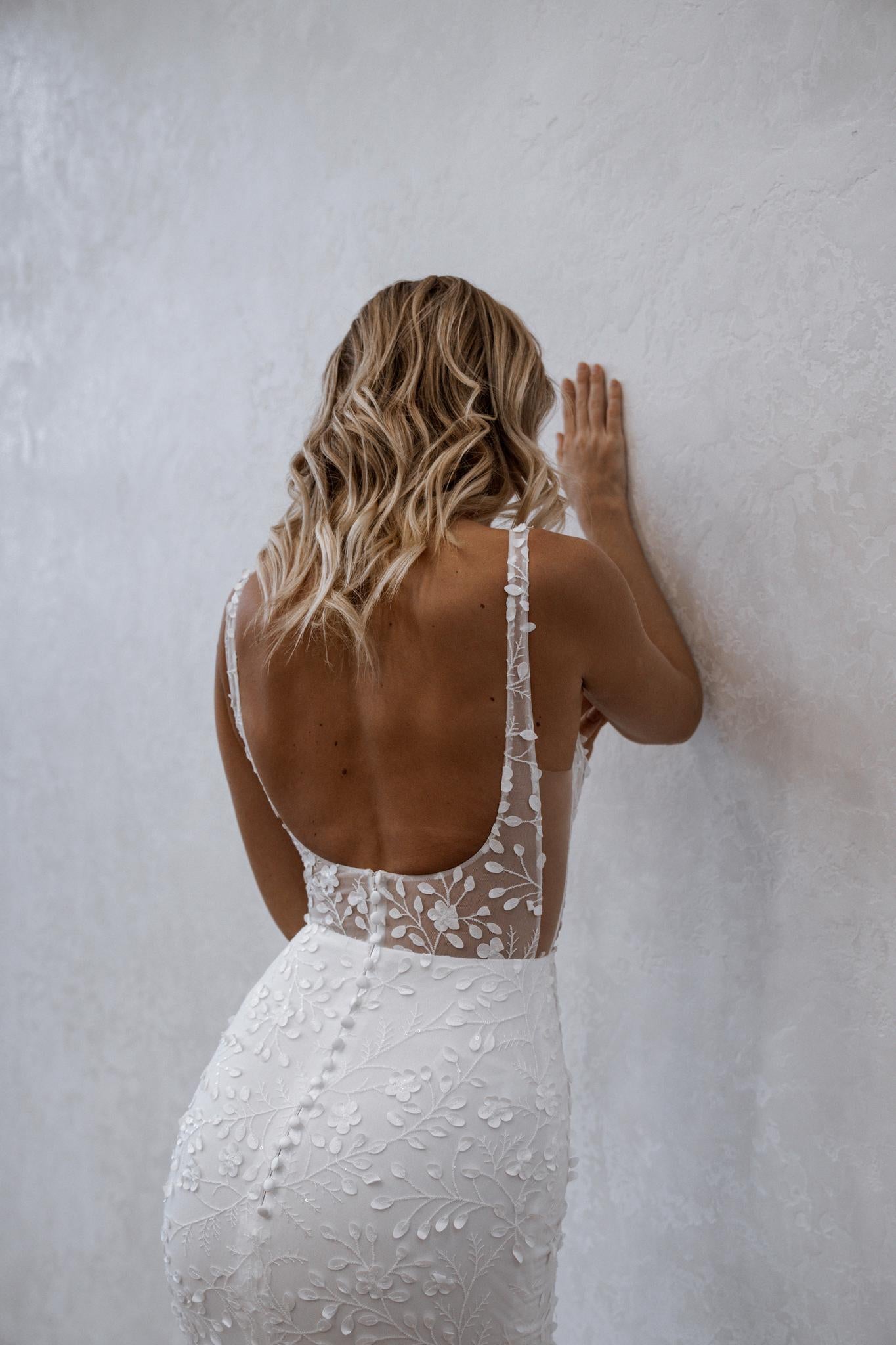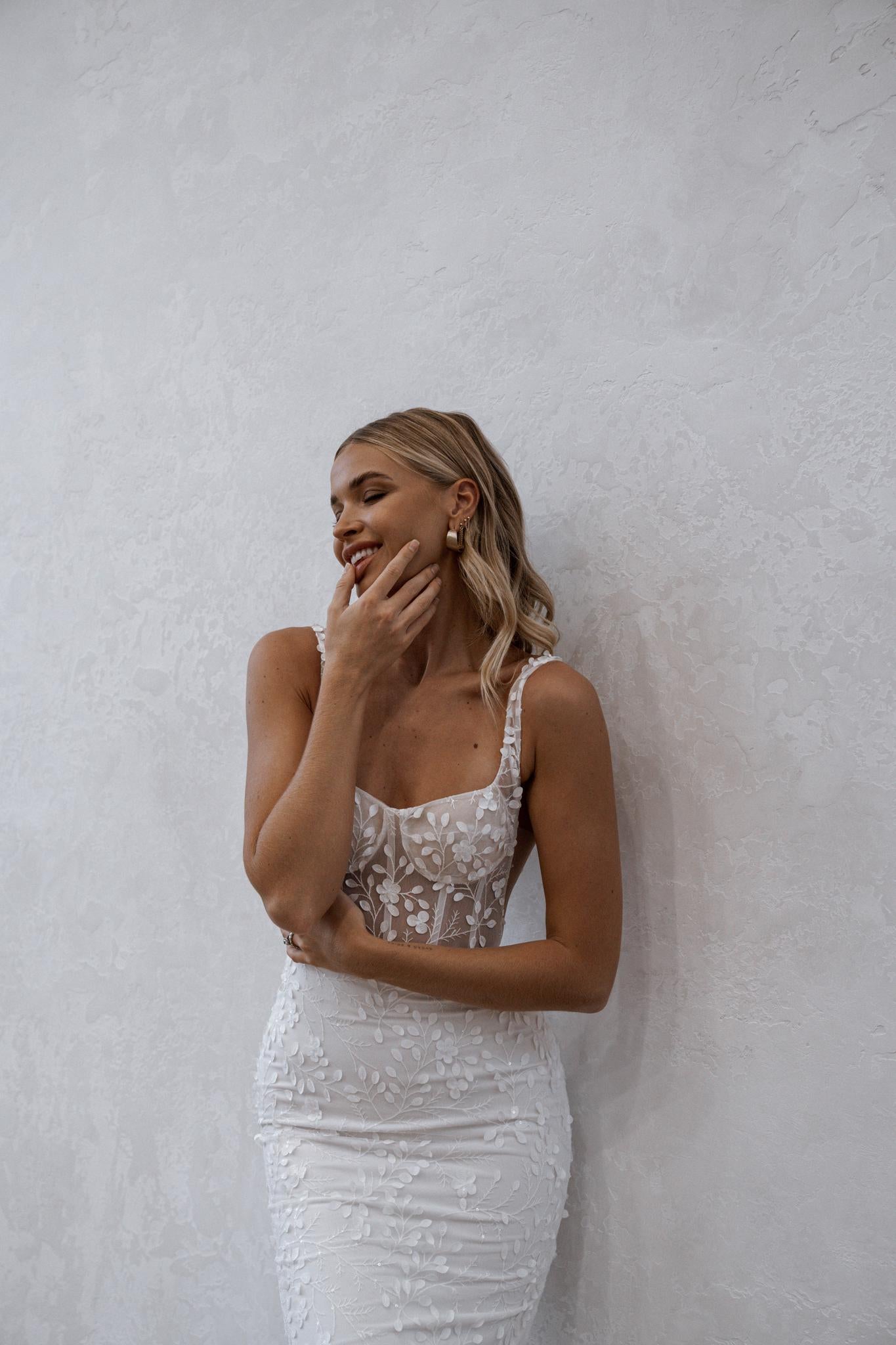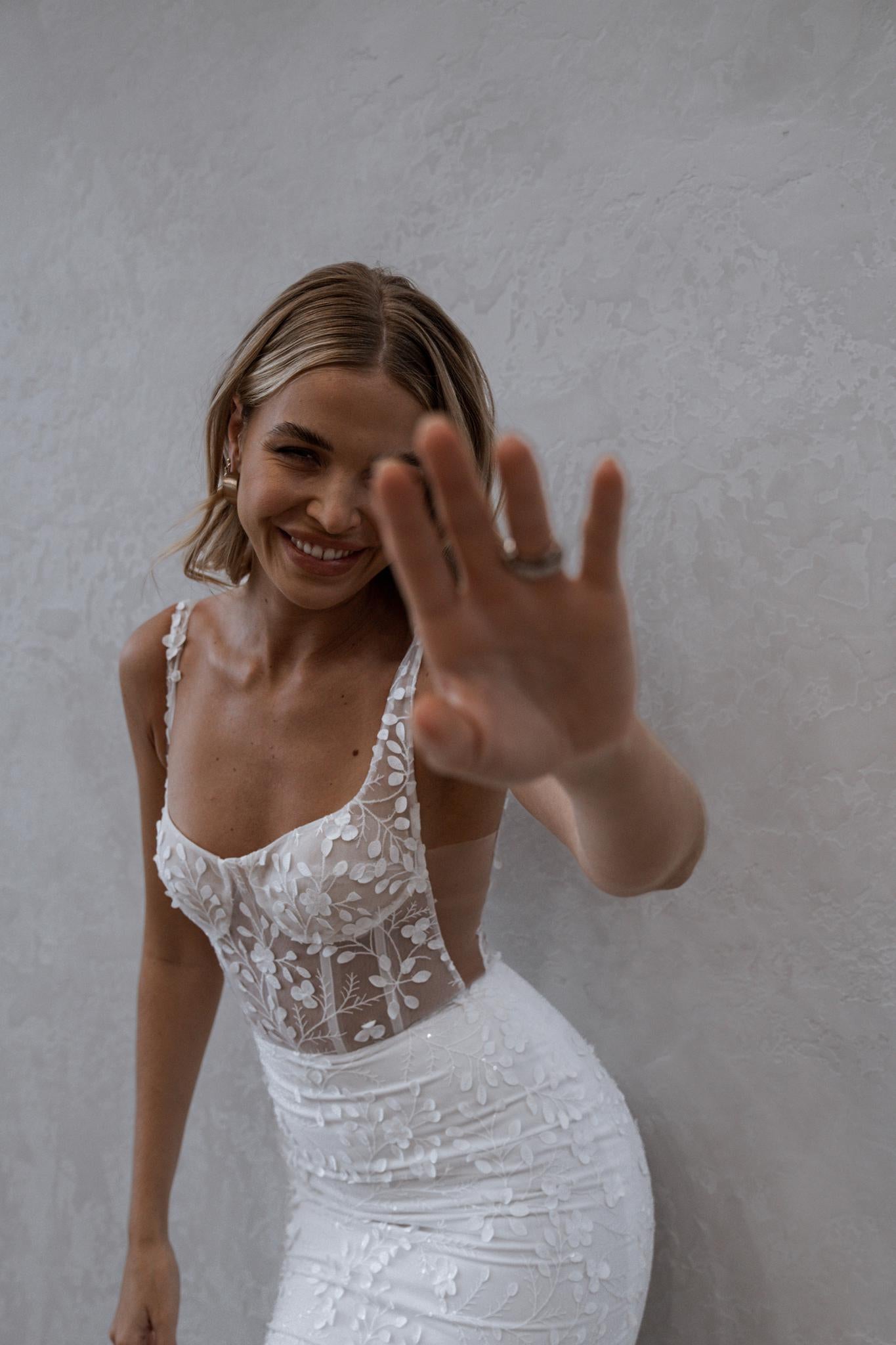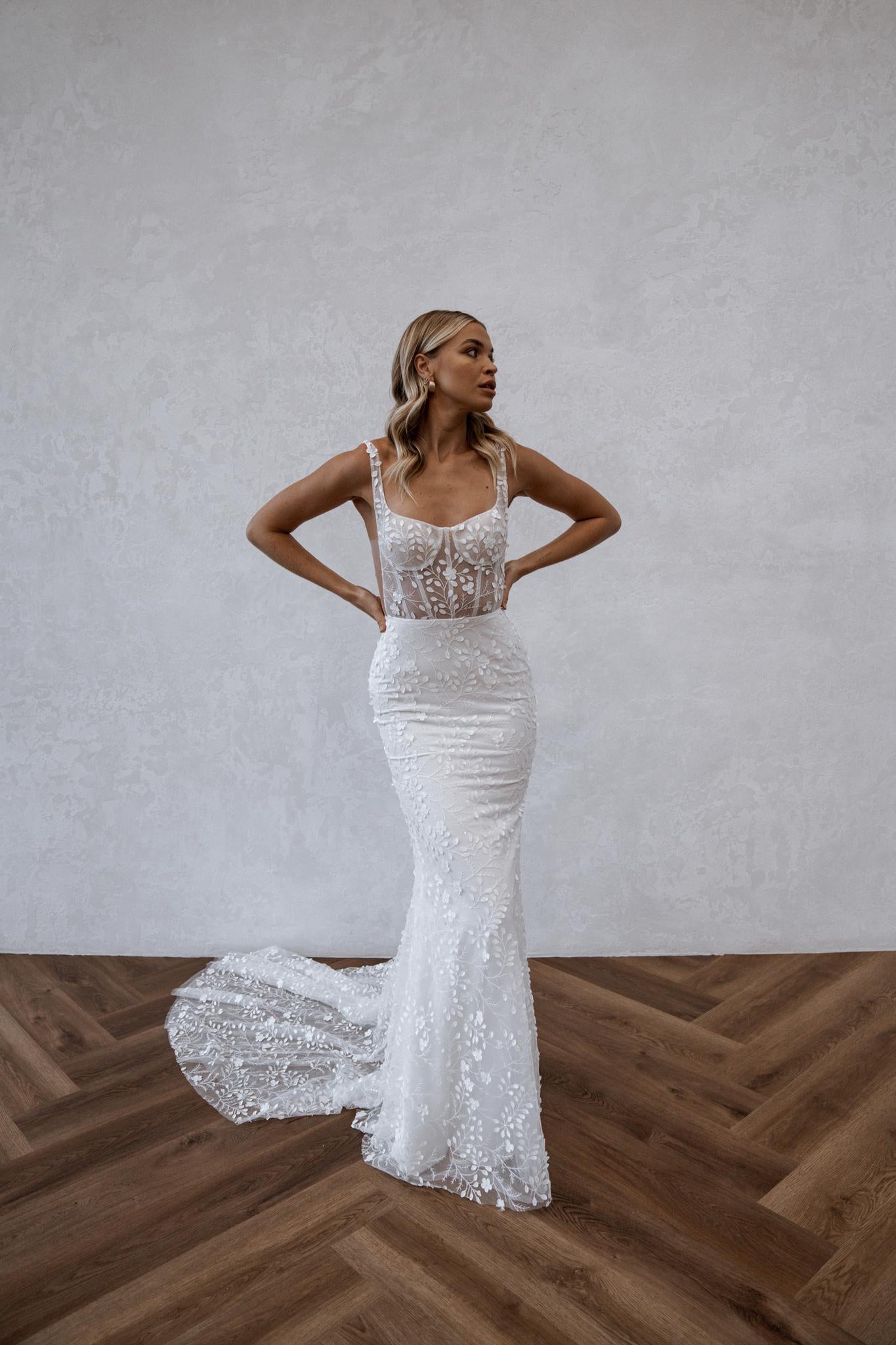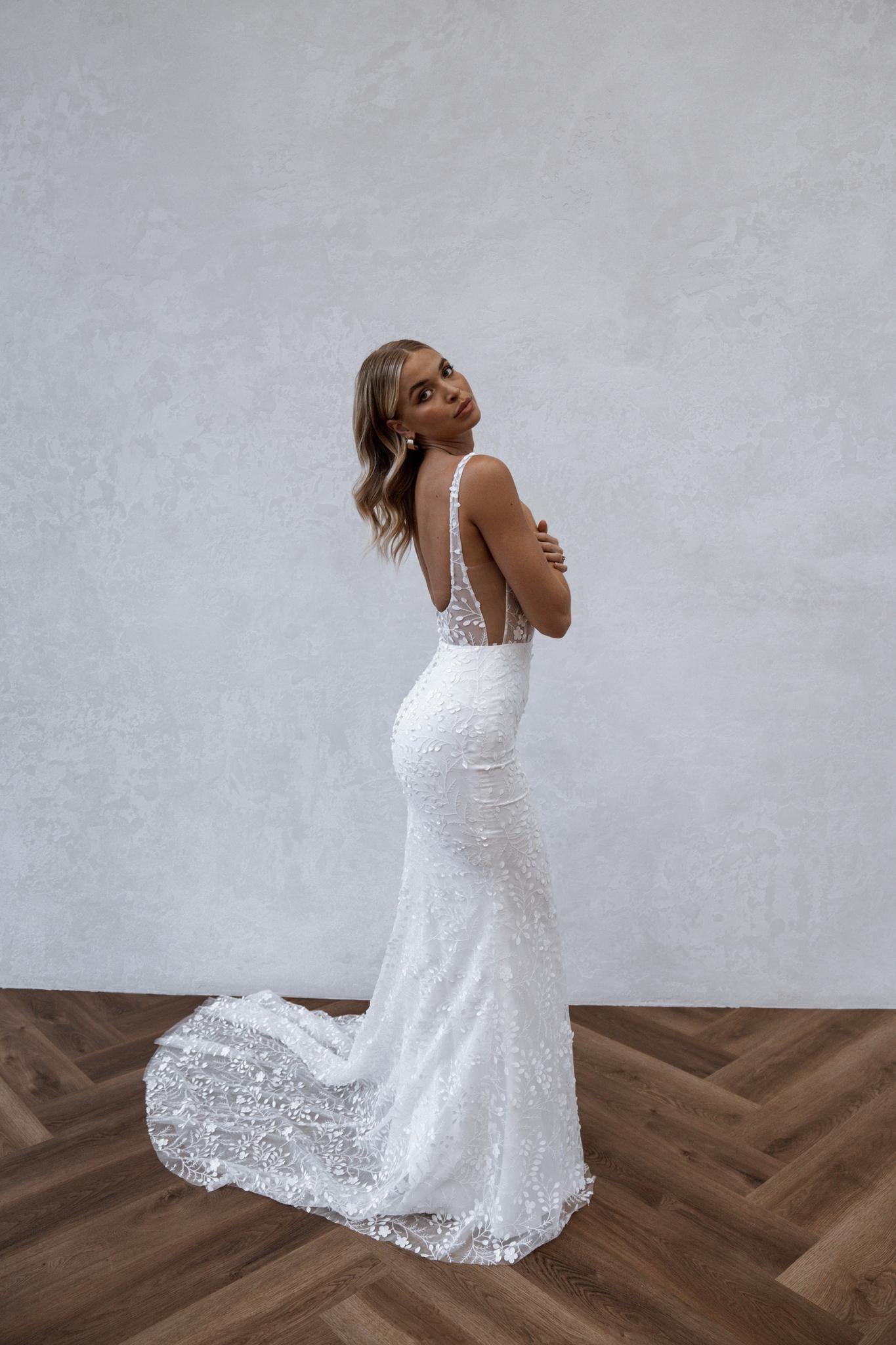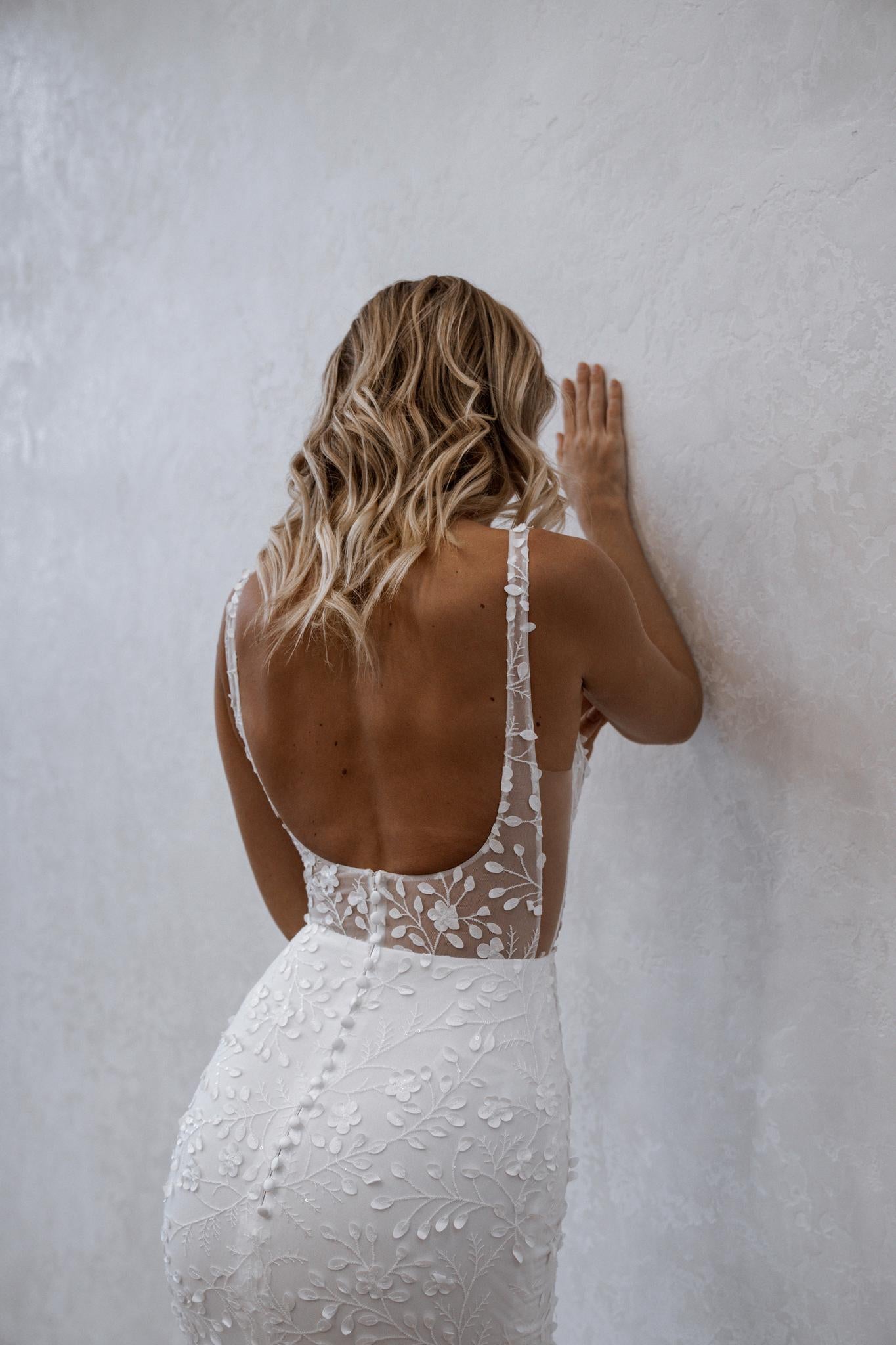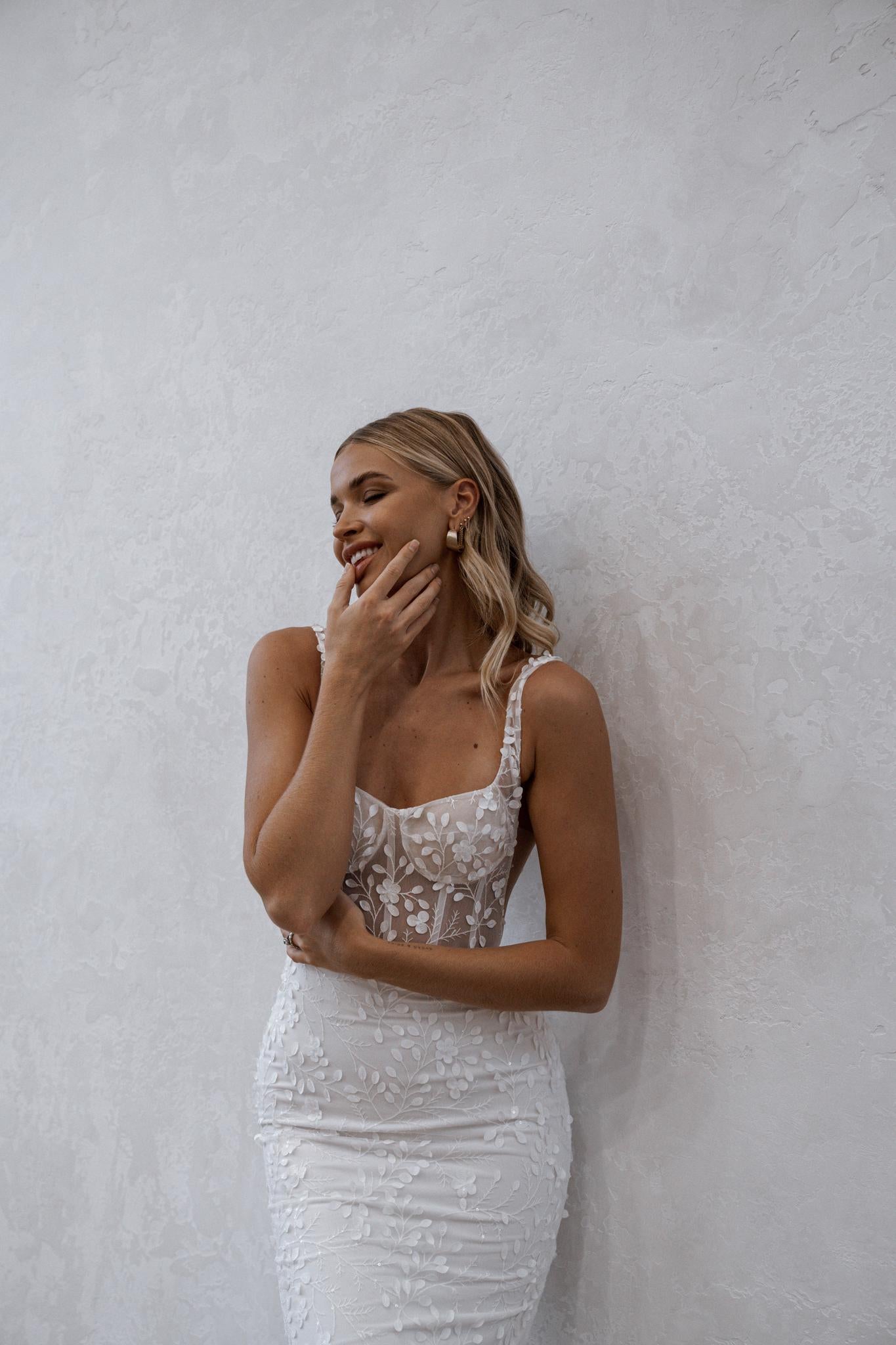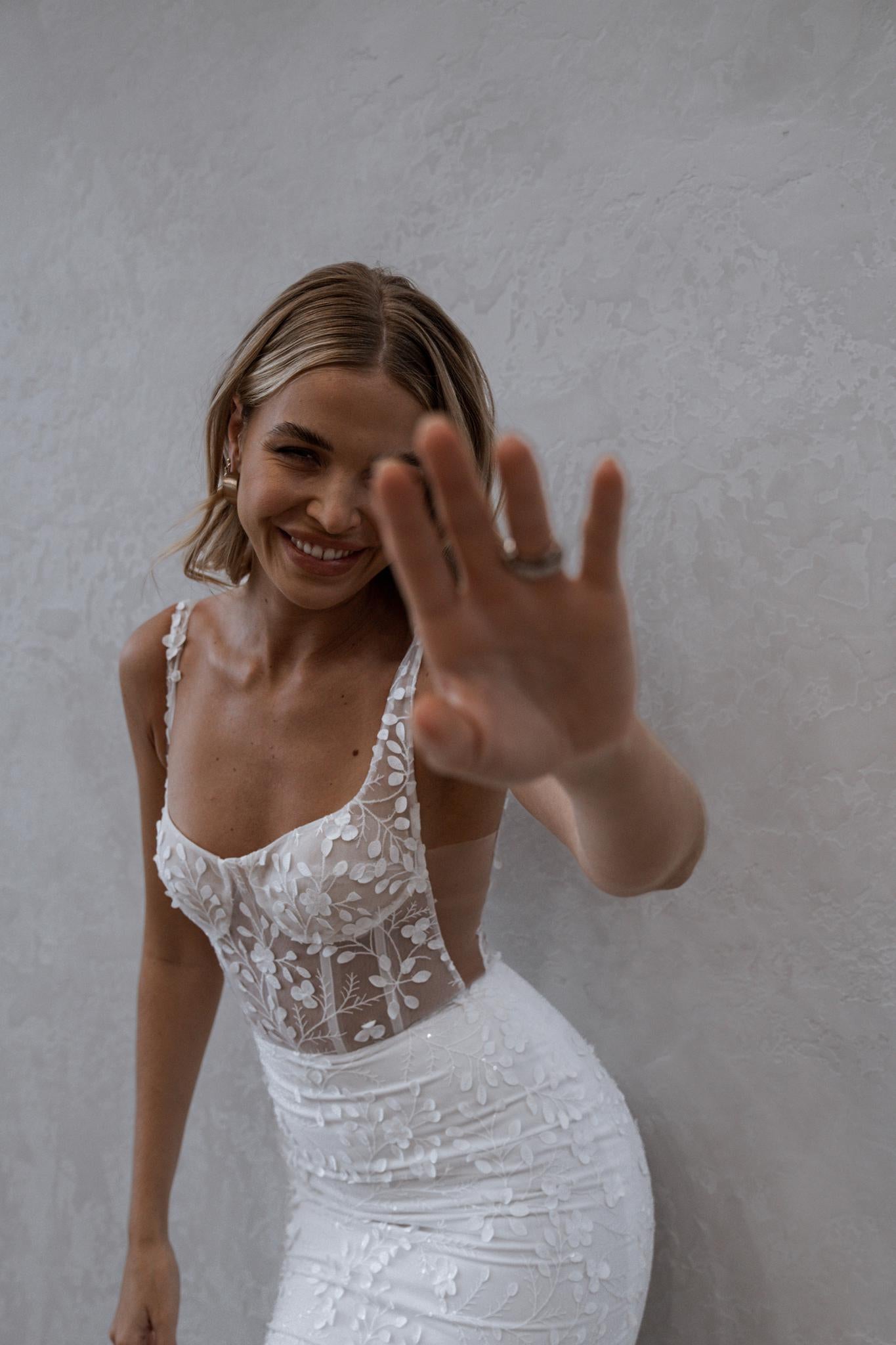 Huxley
Sample size in store to try on: 12


Sizes available for order: 0-30

Available colors: Ivory (sample color)

We know our MWL girls love a fitted skirt design, so there was no question about our stunning Huxley also coming with a gorgeous, full lace fitted skirt as well! Huxley's stunning detailed lace is the perfect blend inspired by our beloved Louie and Belle laces and she features a long, sheer dramatic train. Finally, she also standardly features a delicate line of covered buttons to her zip to beautifully frame your curves.

Text: (805) 637-5689
Zoom consultations available upon request.