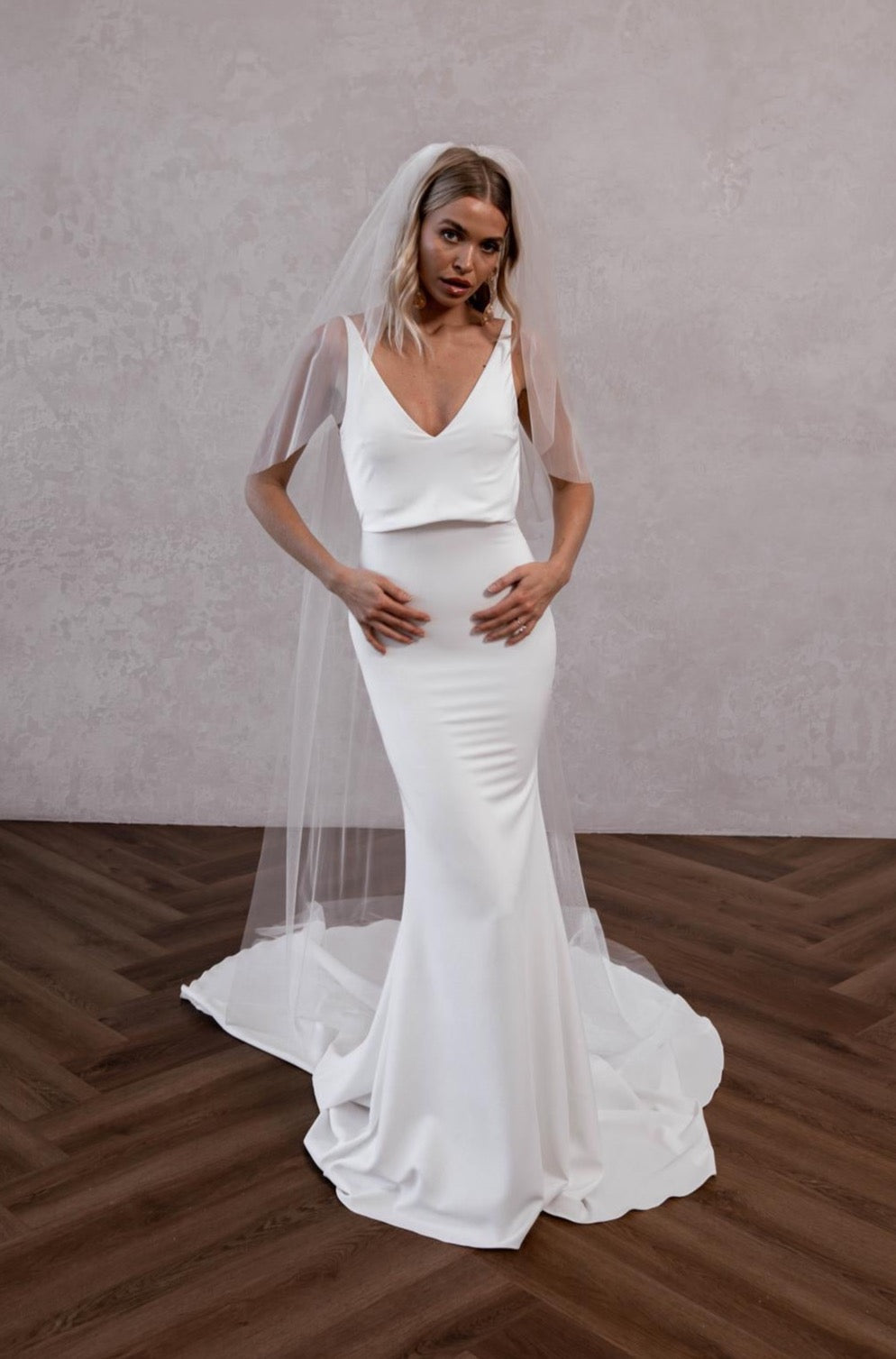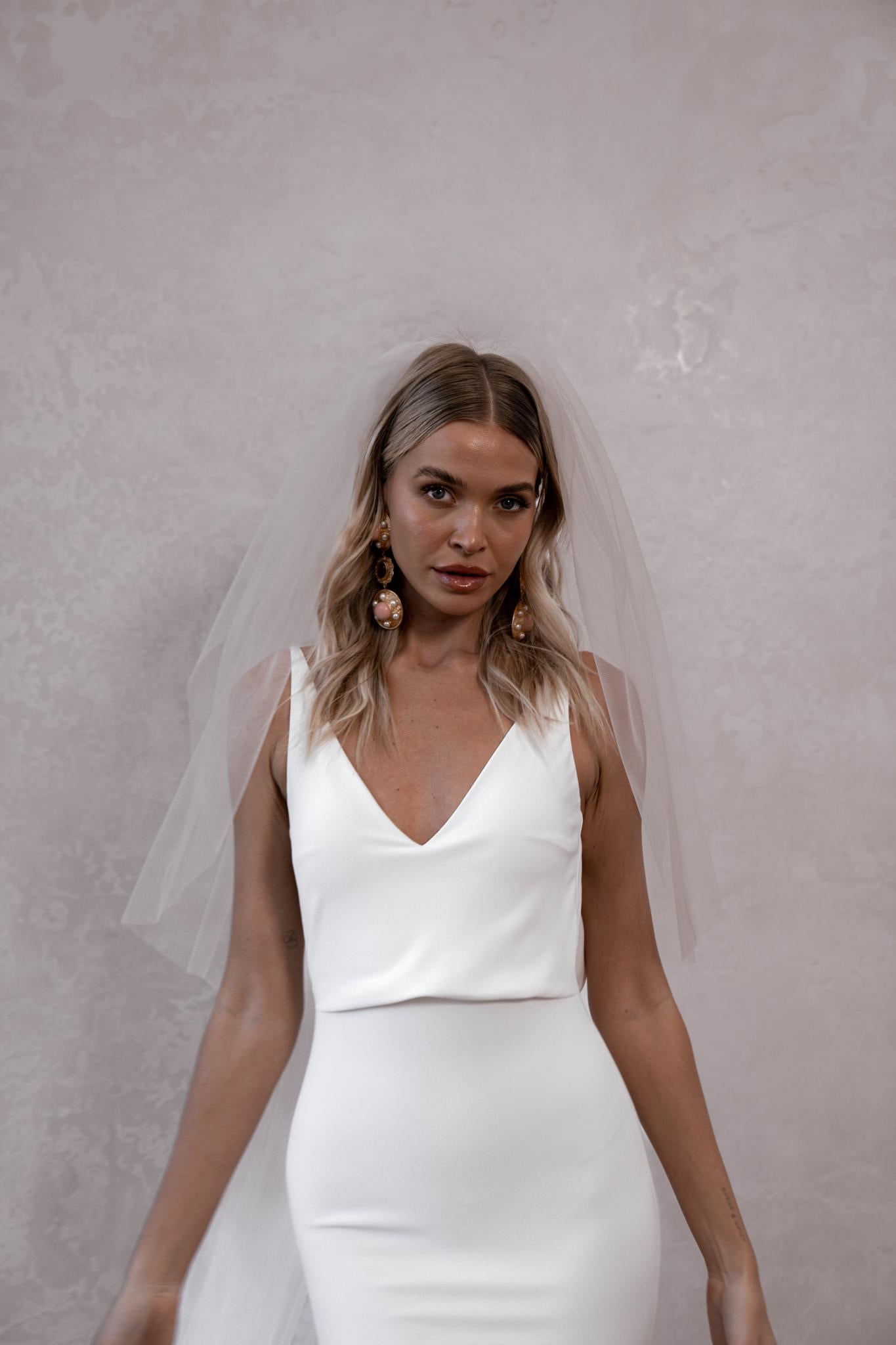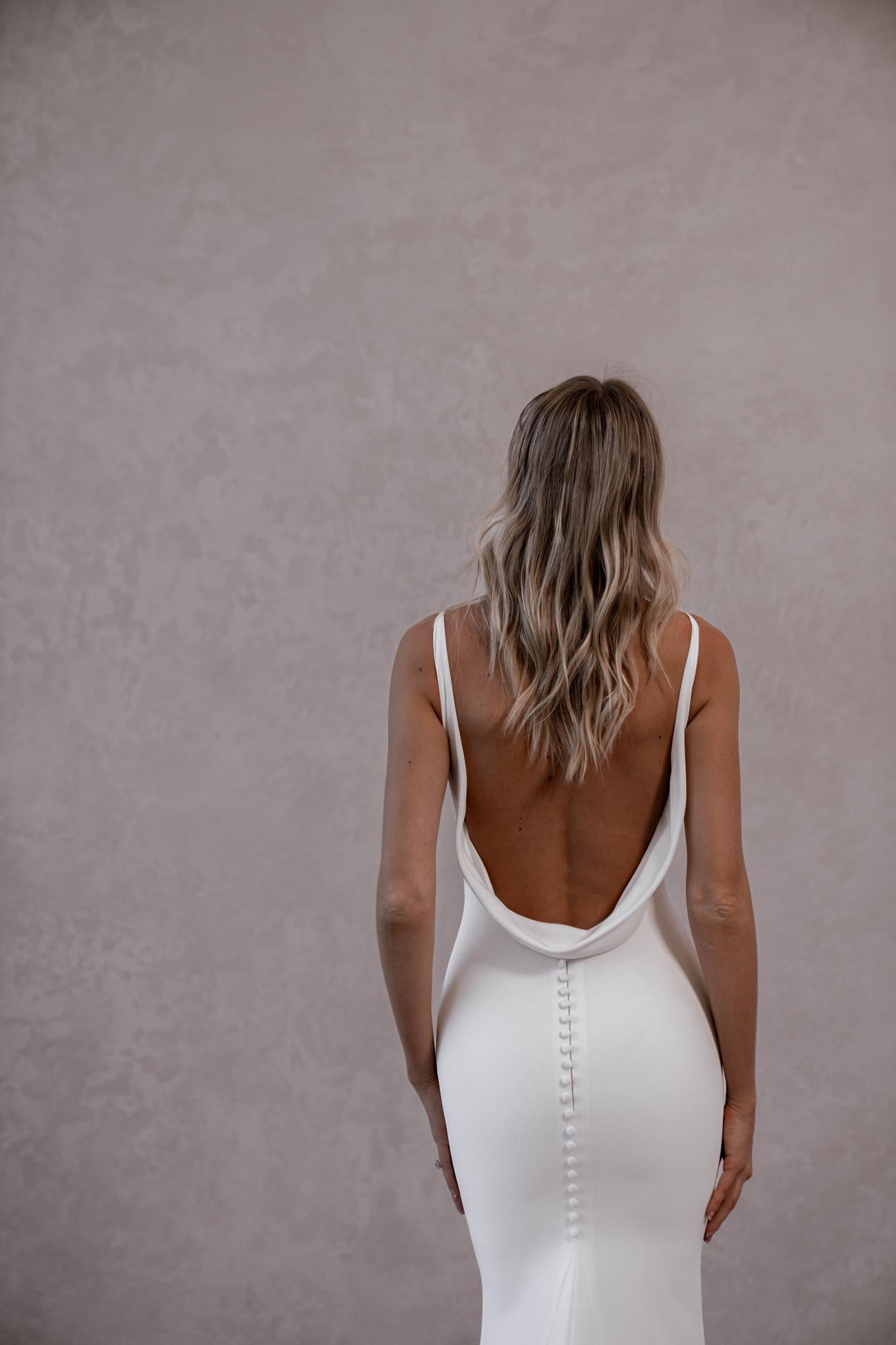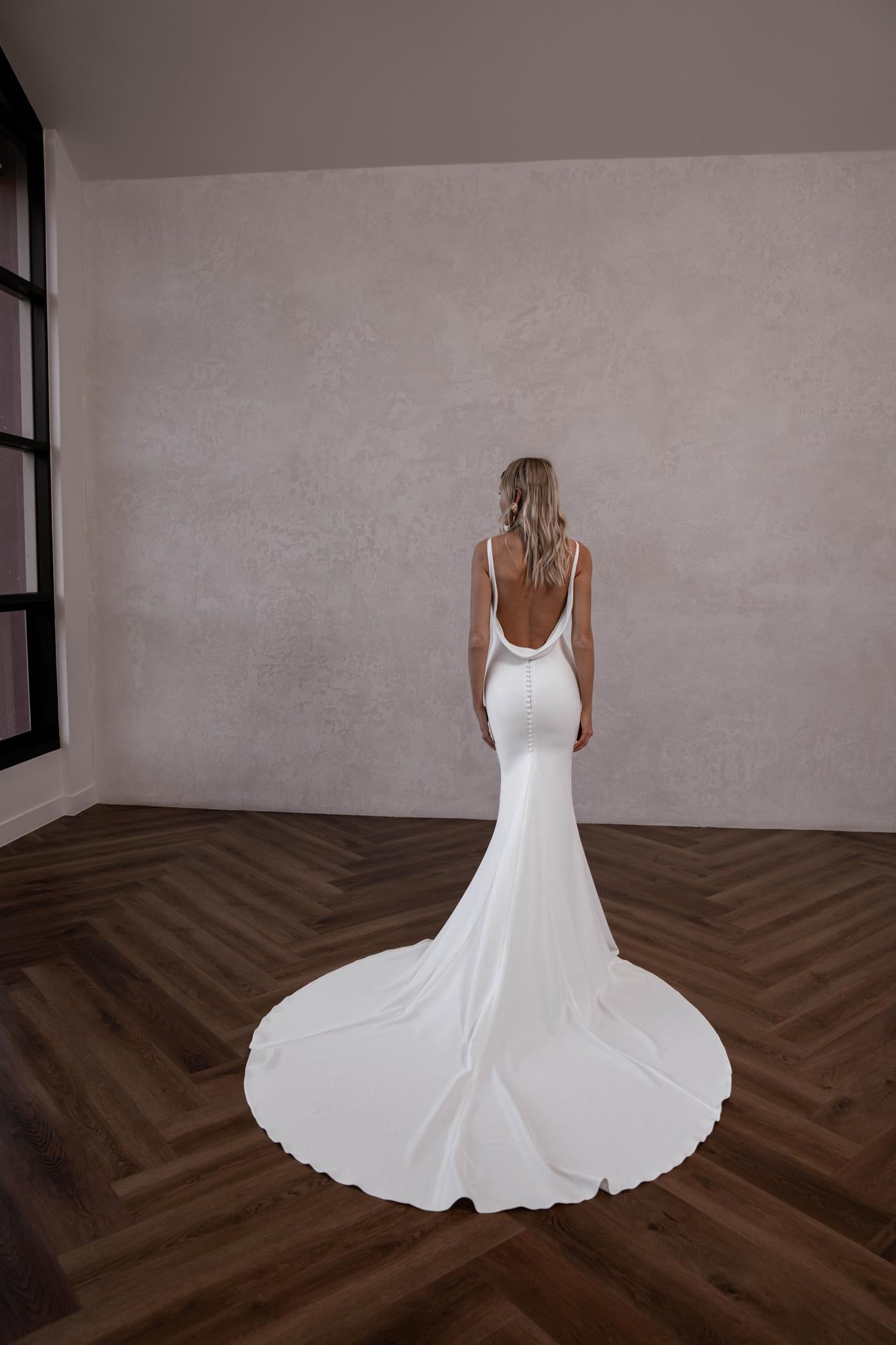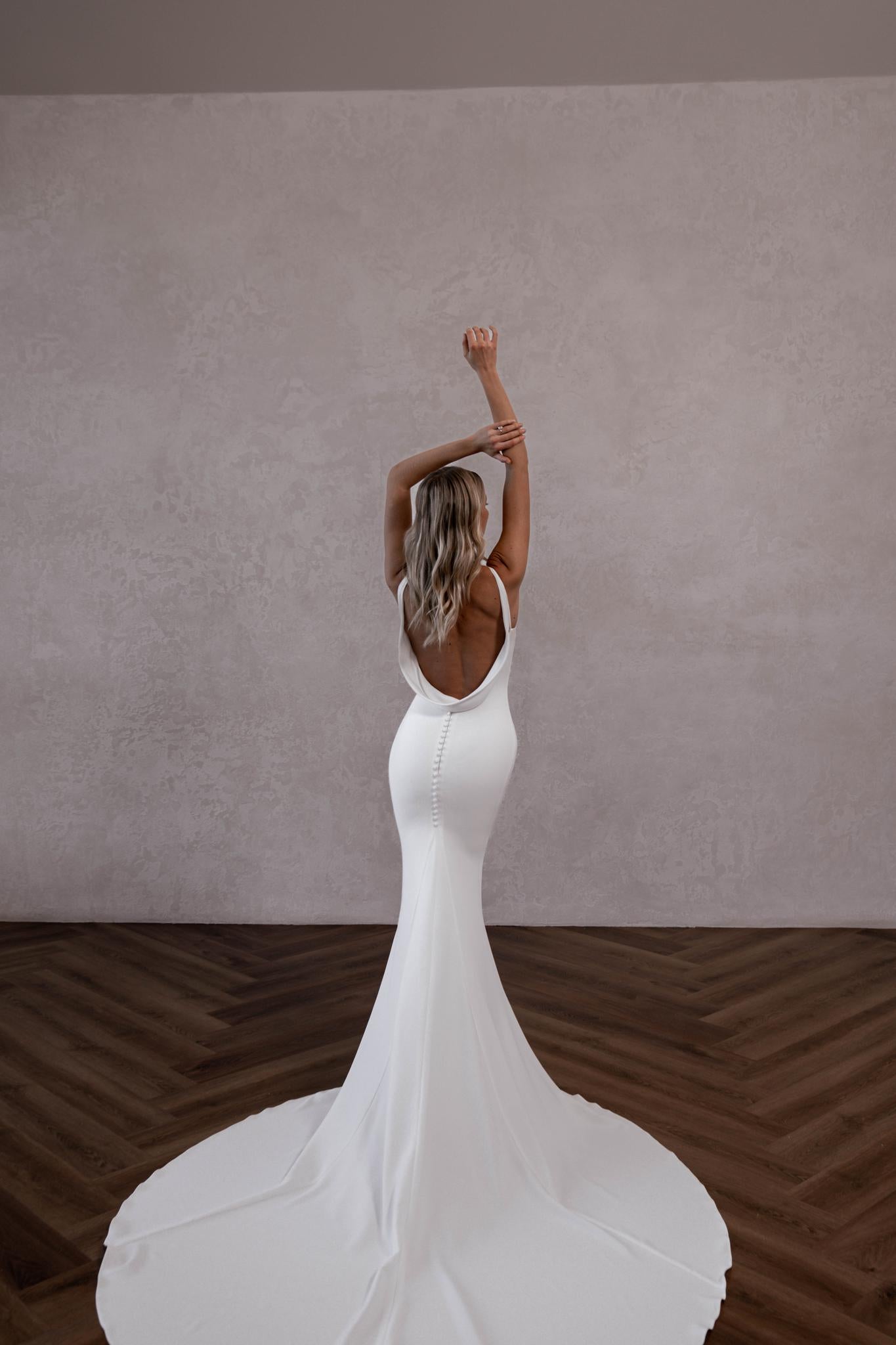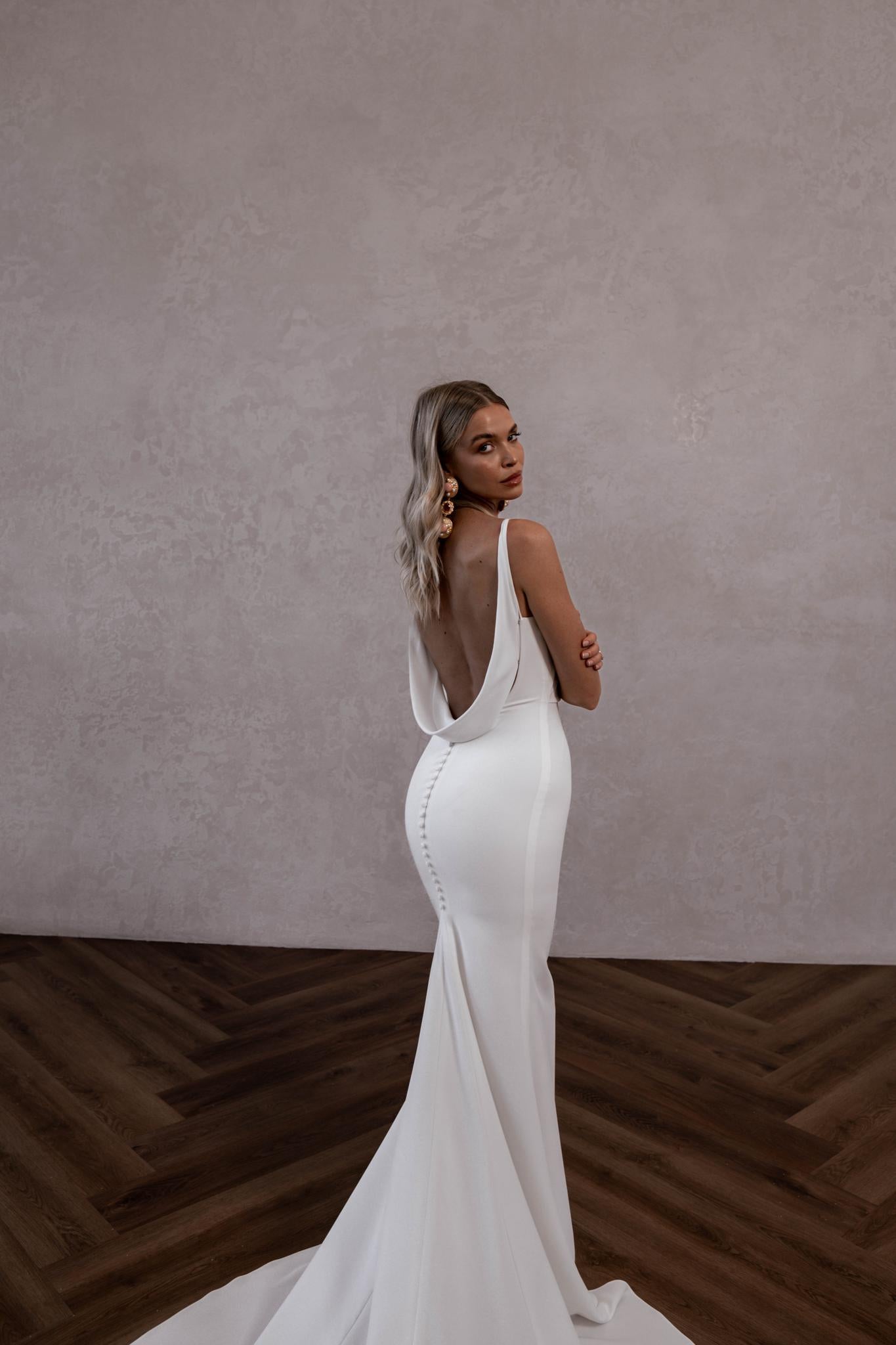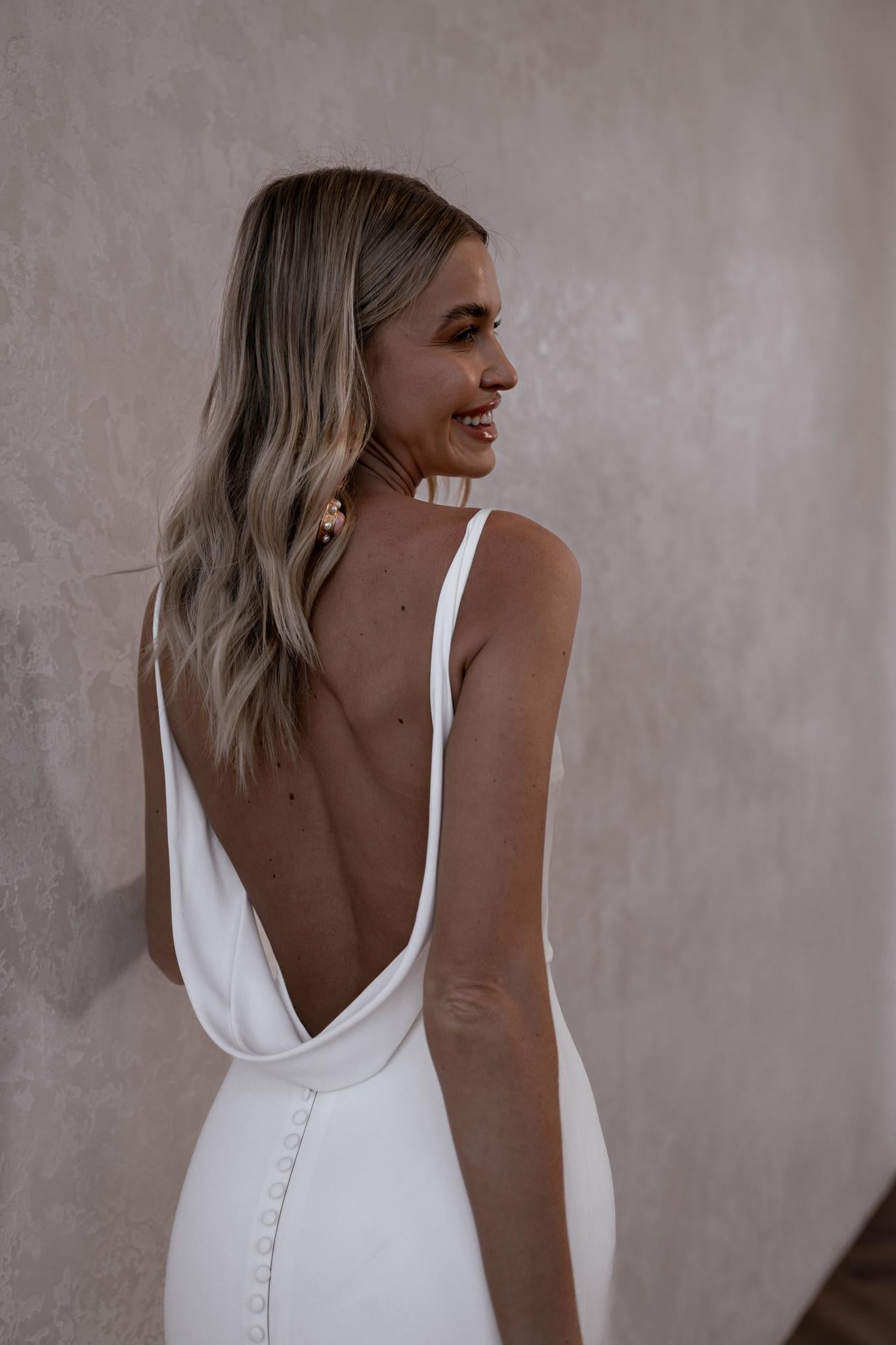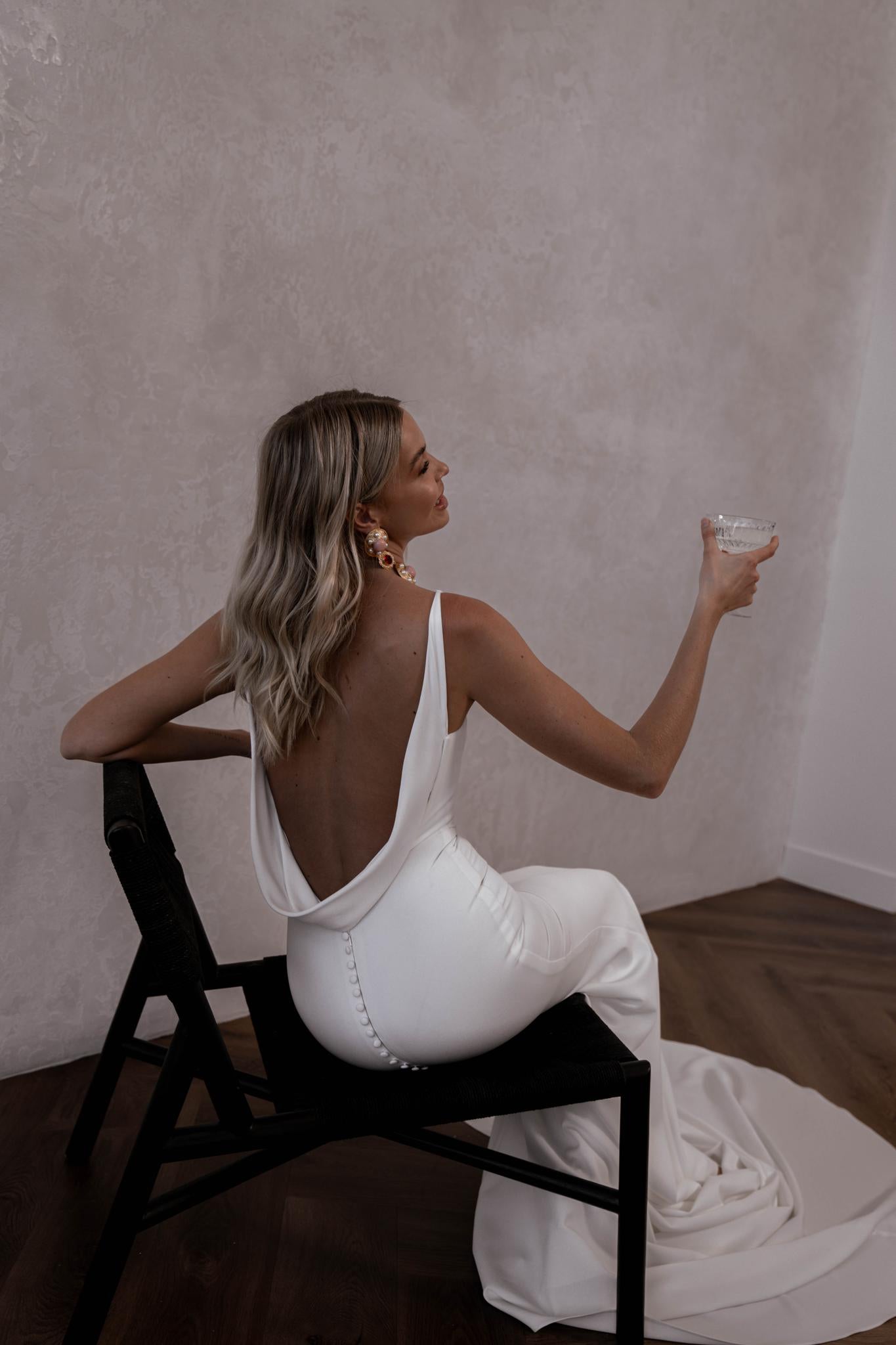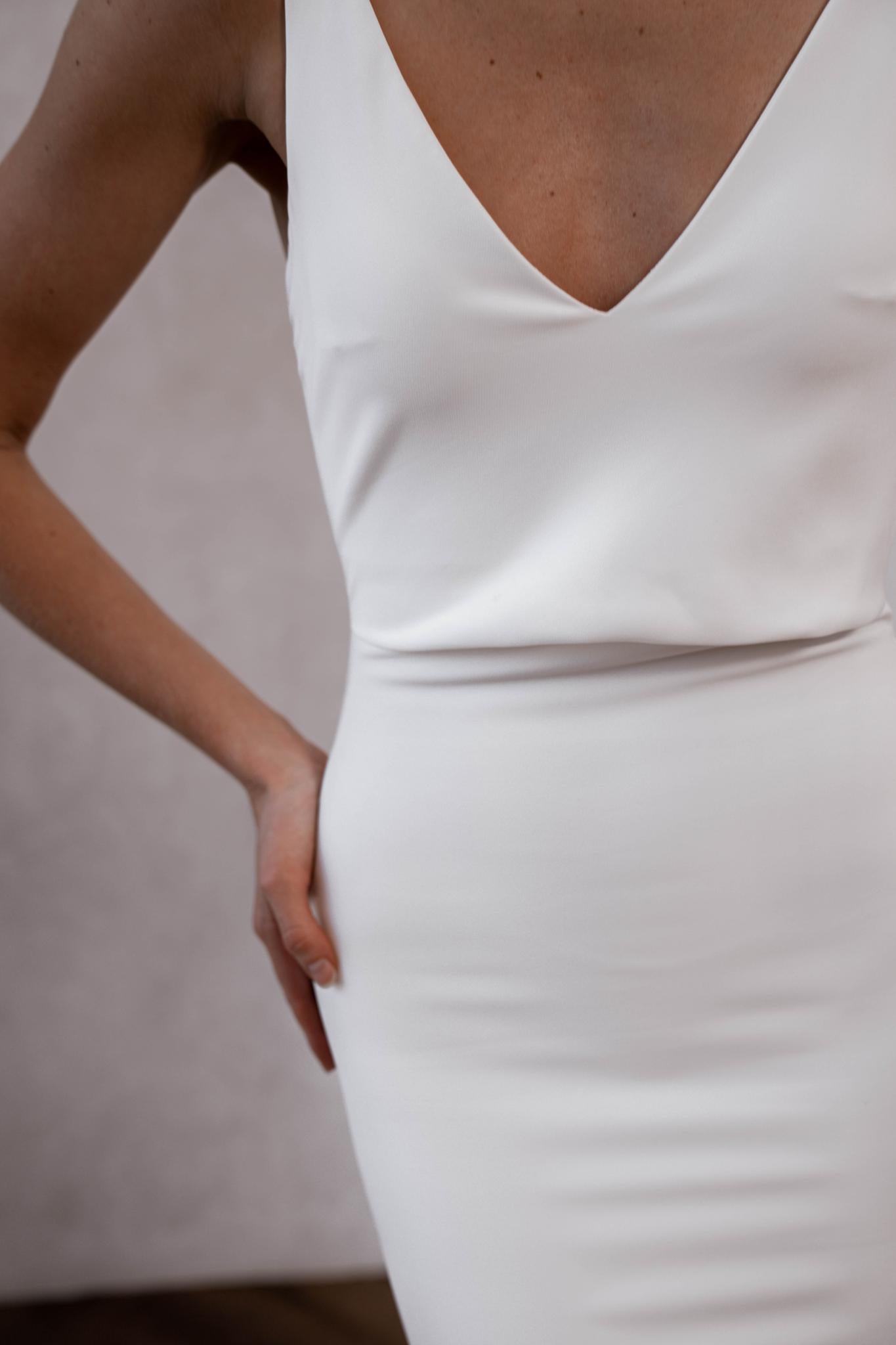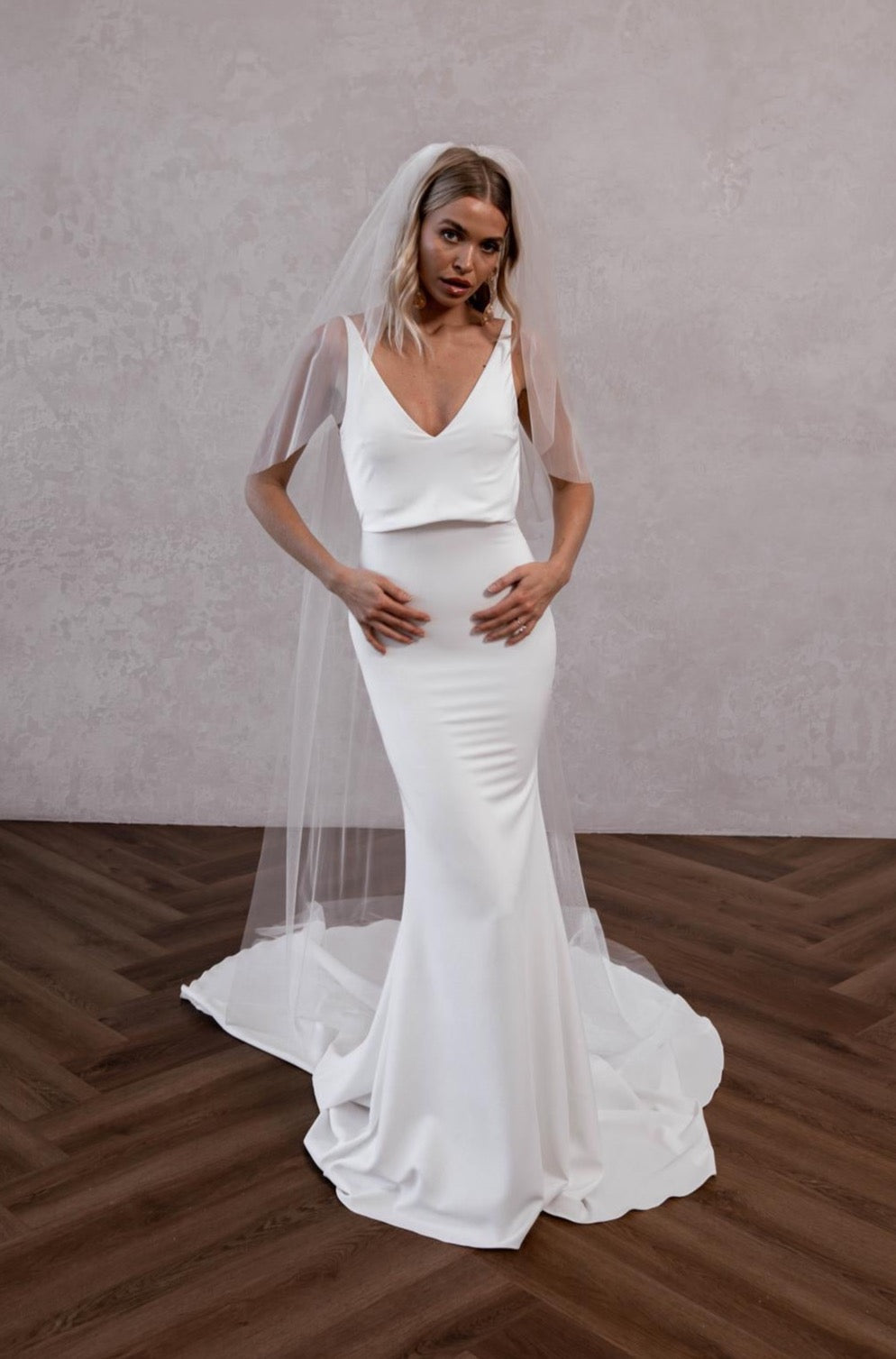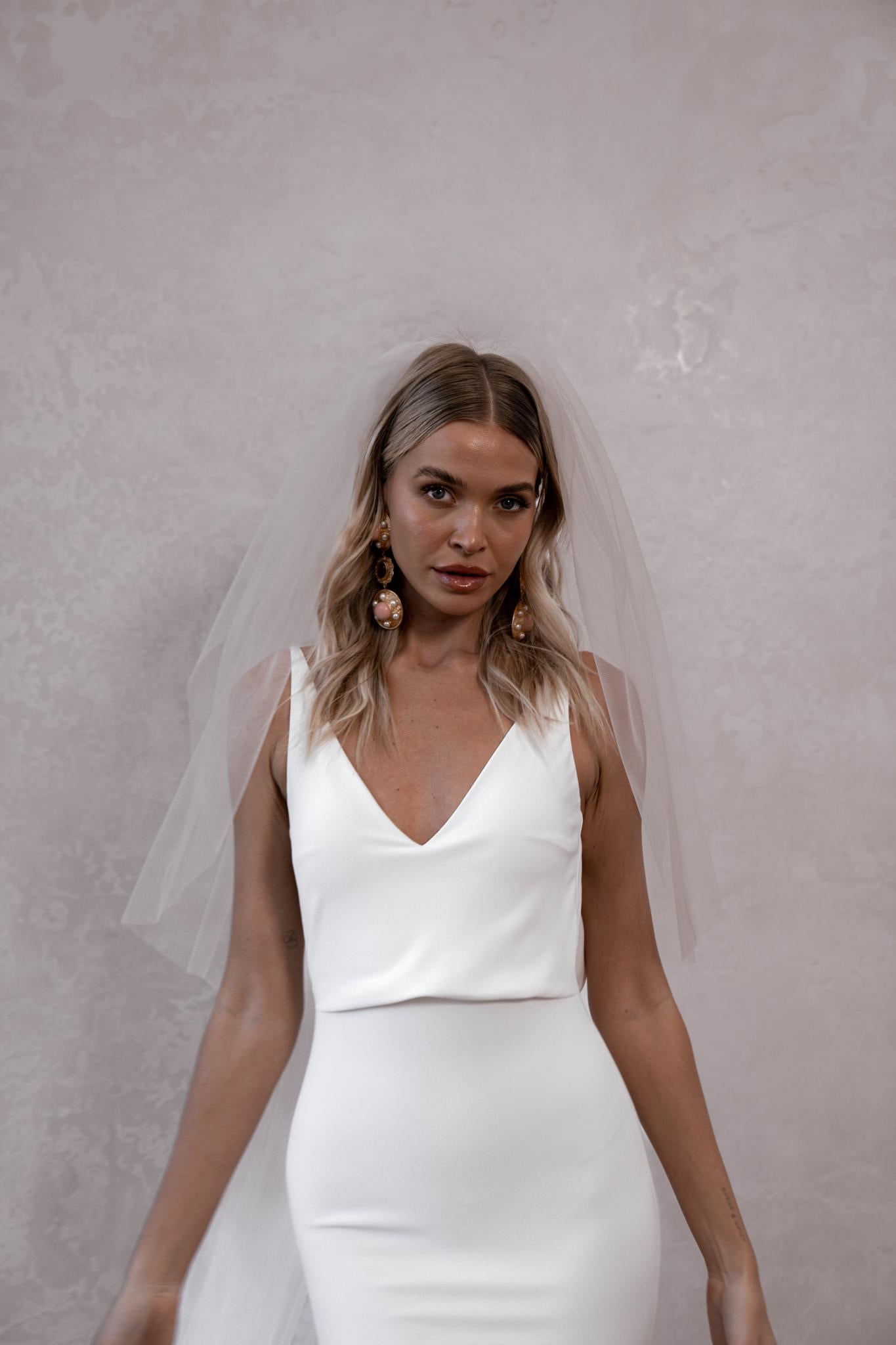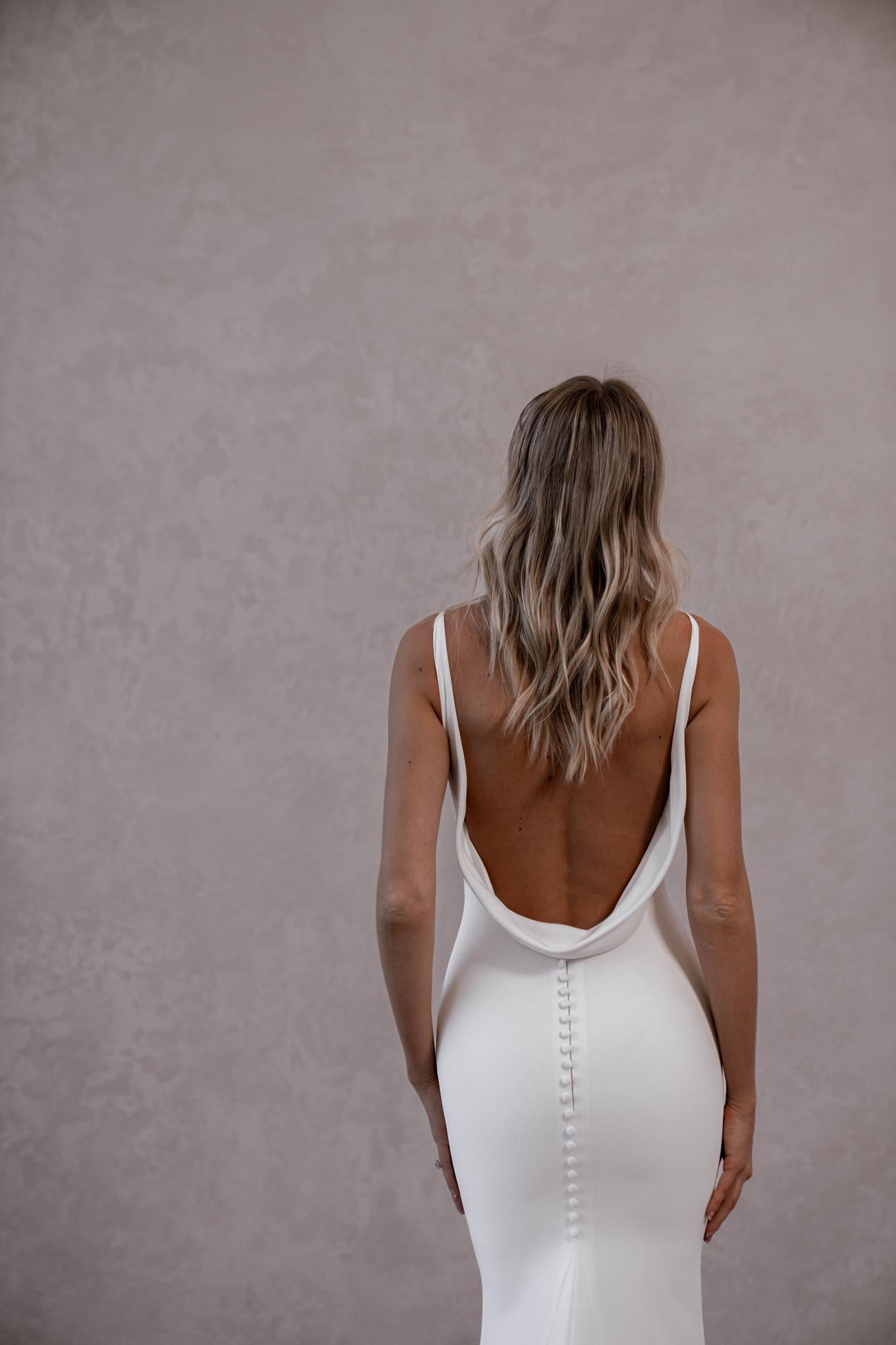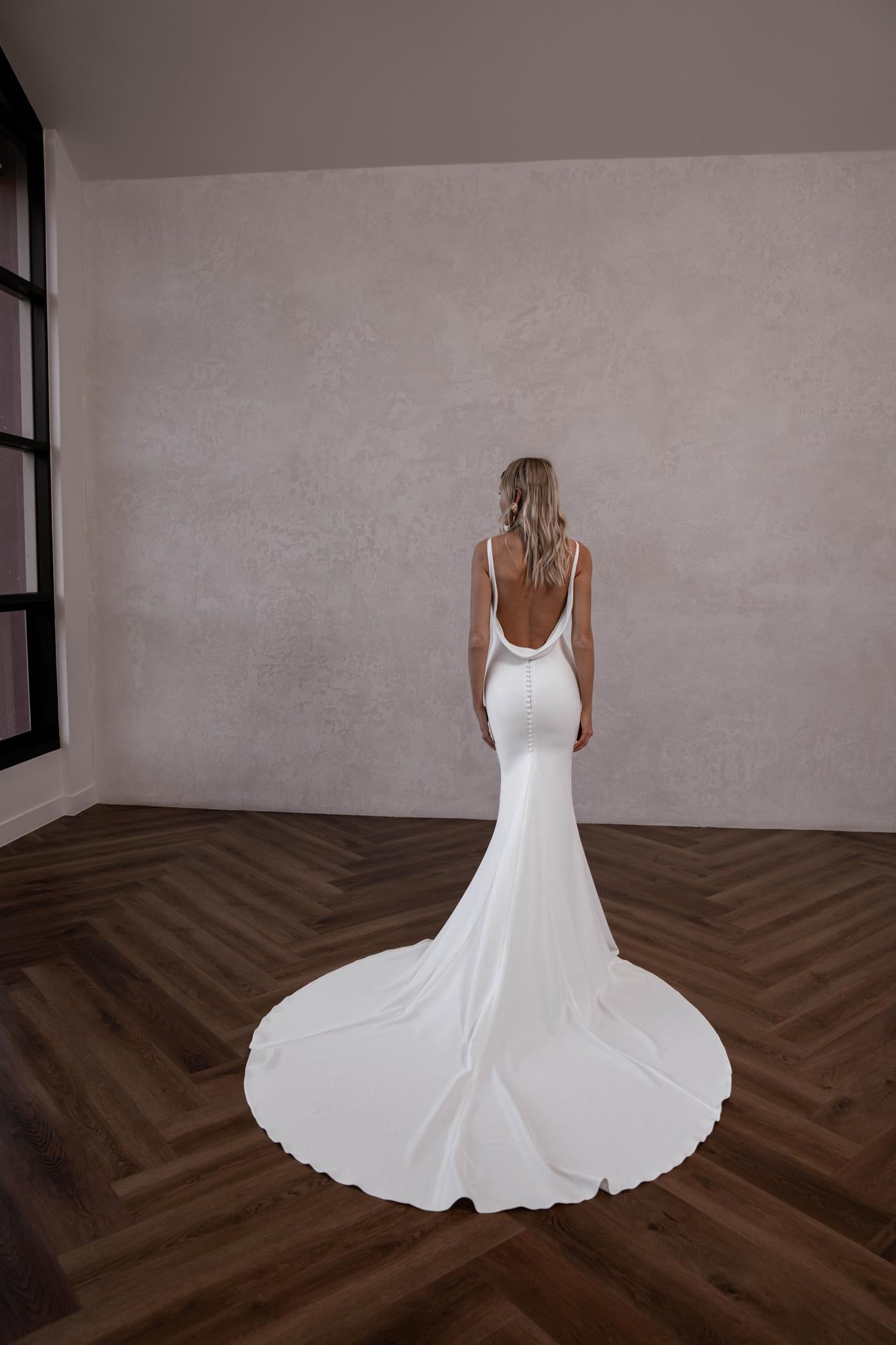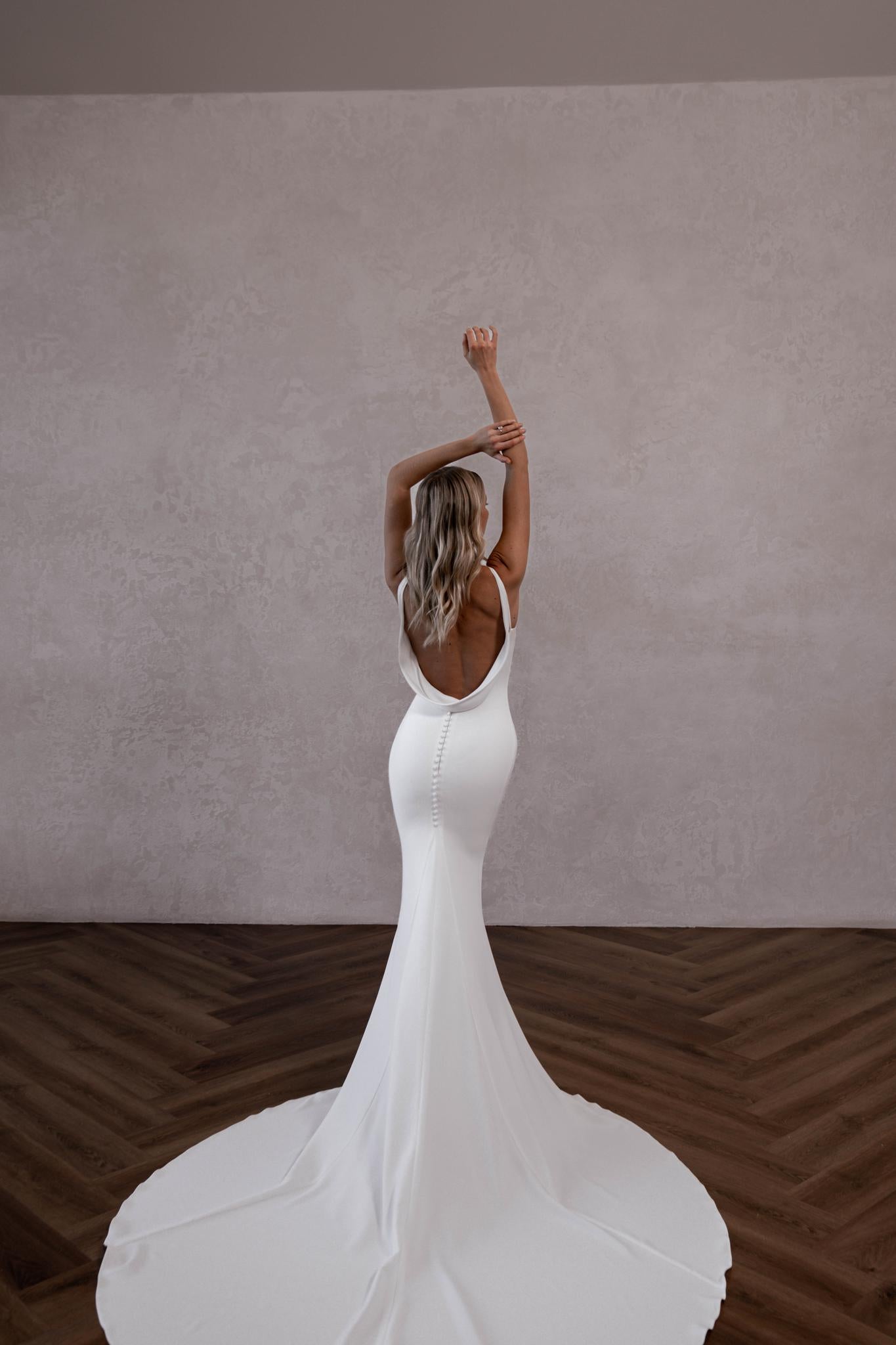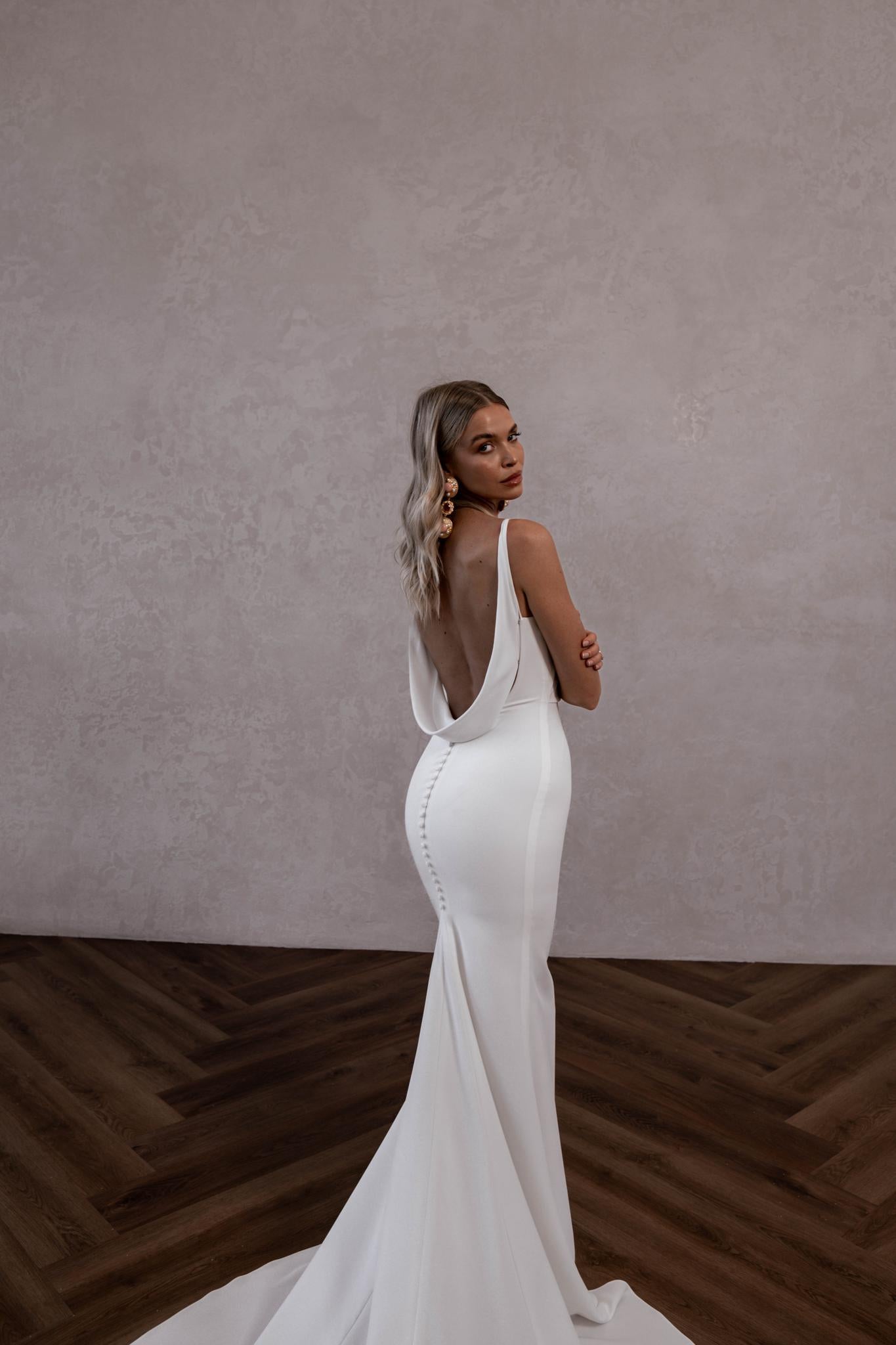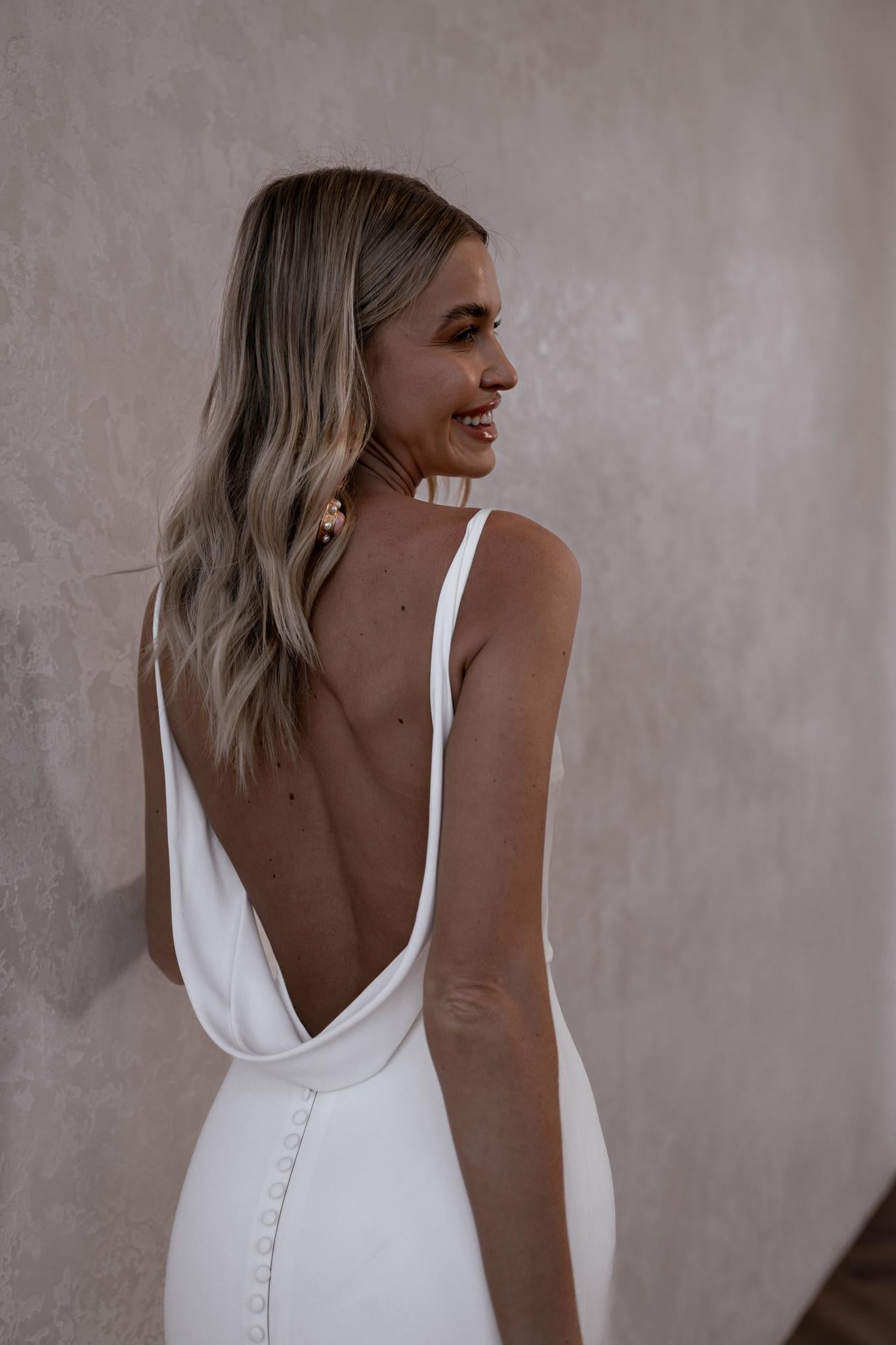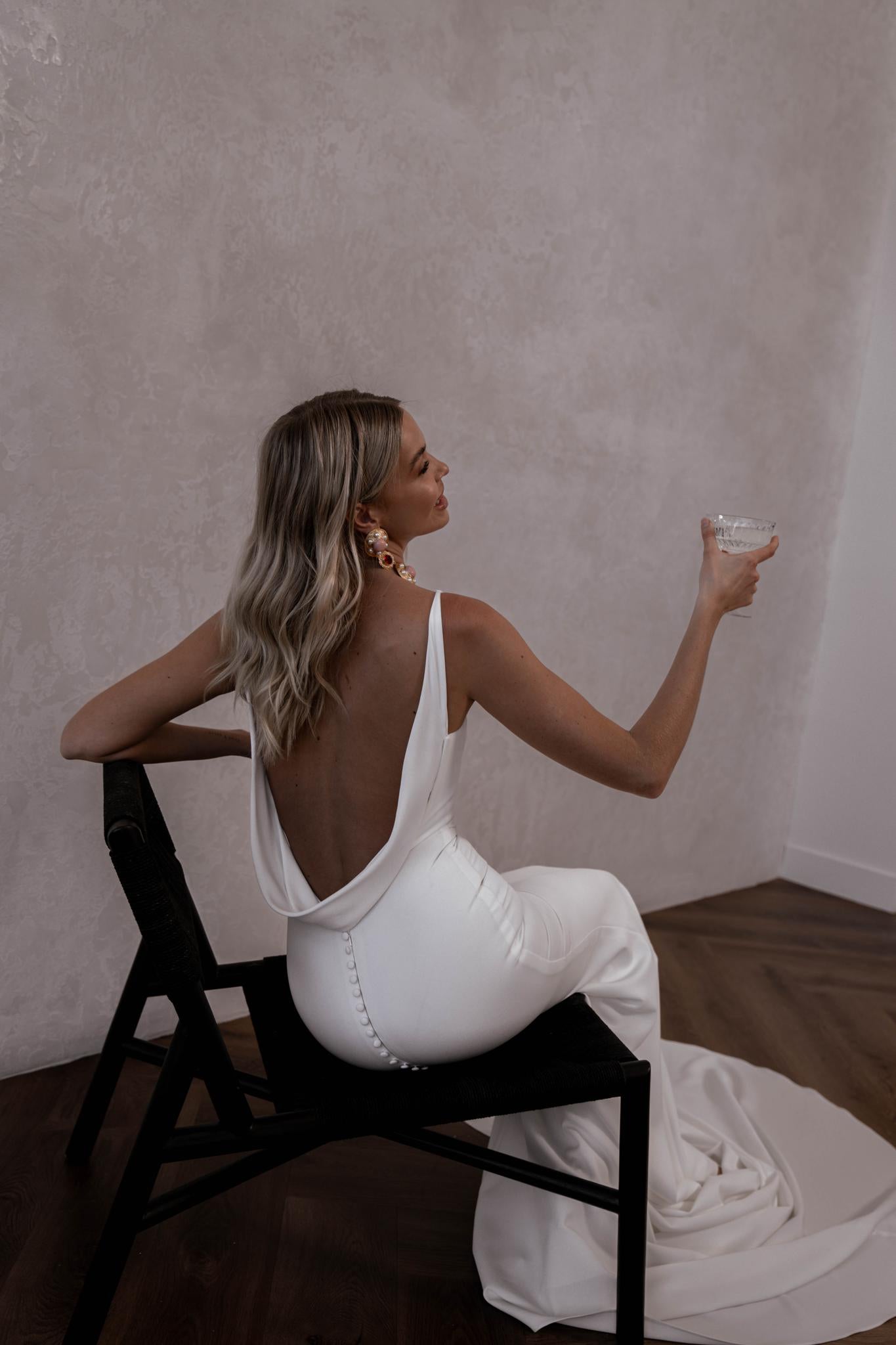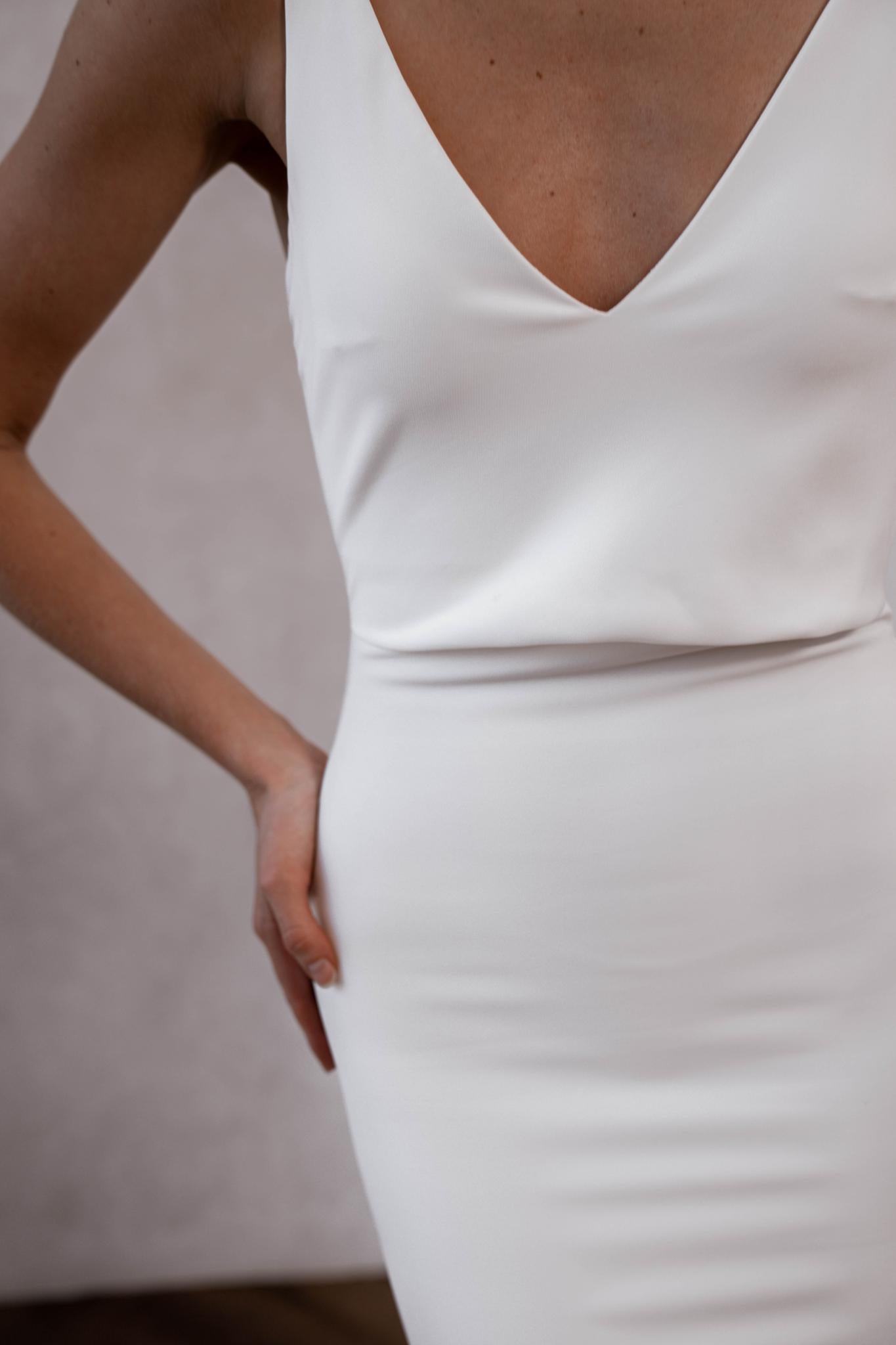 Austin
Sample size in store to try on: 12


Sizes available for order: 0-30

Available colors: Ivory (sample color)

Austin puts a modern twist on one of MWL's most classic designs and combines the best design elements of all of our favourites into one timeless, flattering and sexy crepe beauty! This iconic dress is the perfect blend of elegance and allure, featuring a delicate drape through the waistline to add shape to her sleek, figure-hugging silhouette. Her signature cowl back elongates and flatters every shape.

Text: (805) 637-5689
Zoom consultations available upon request.