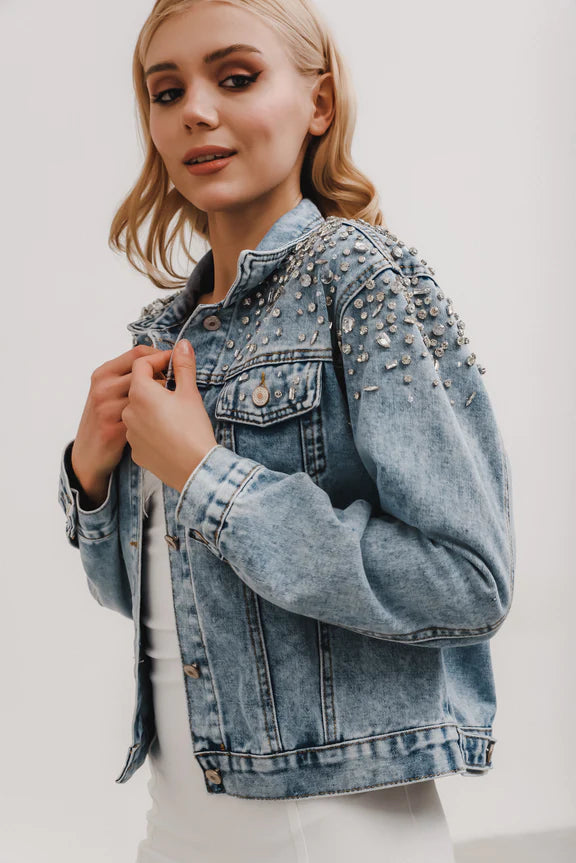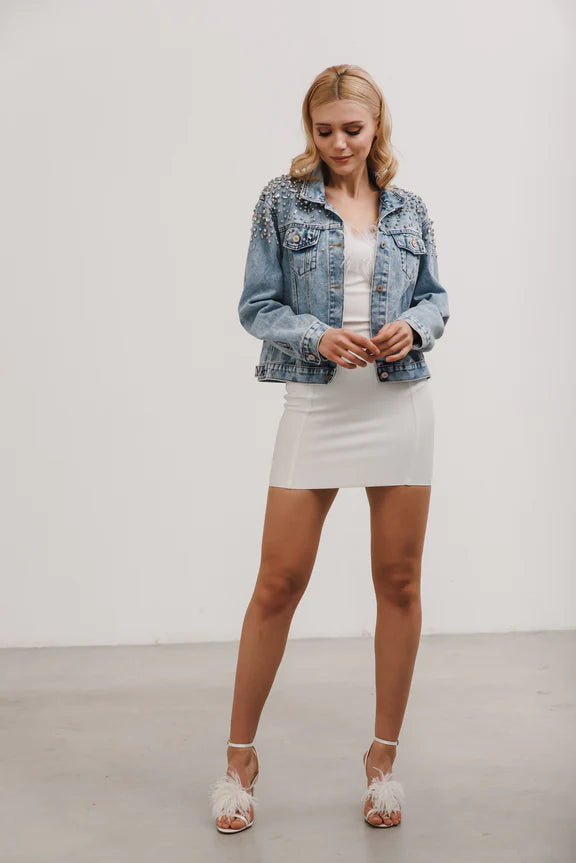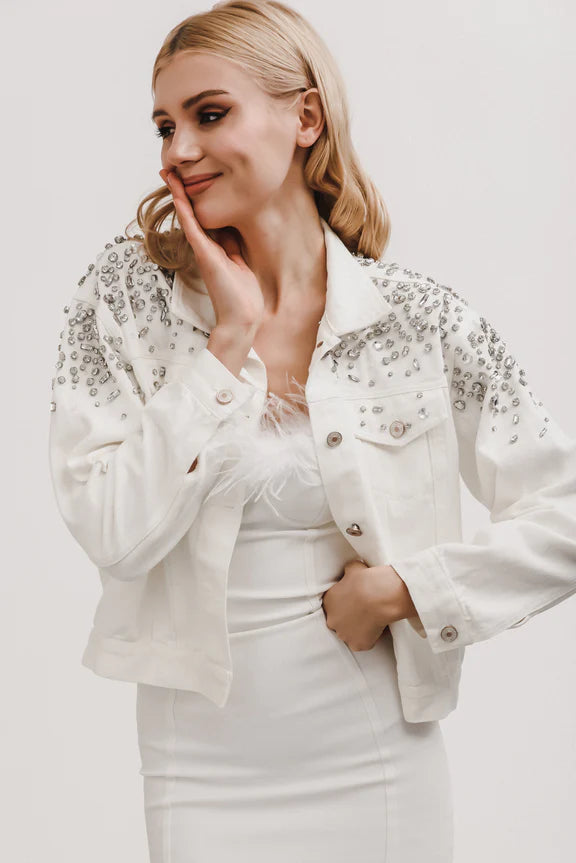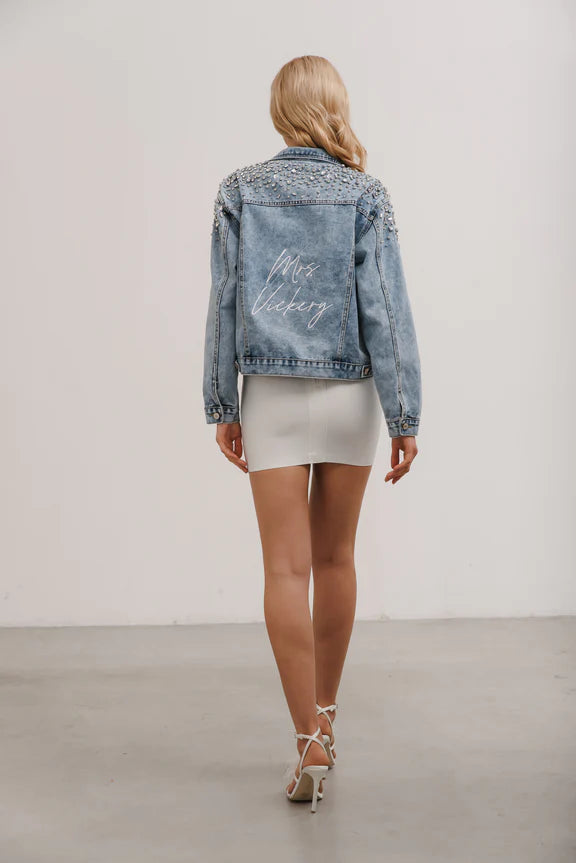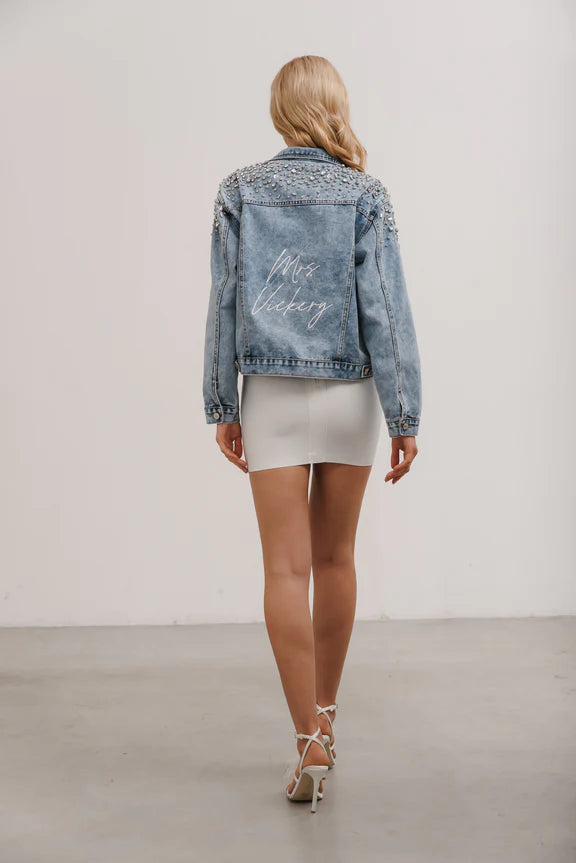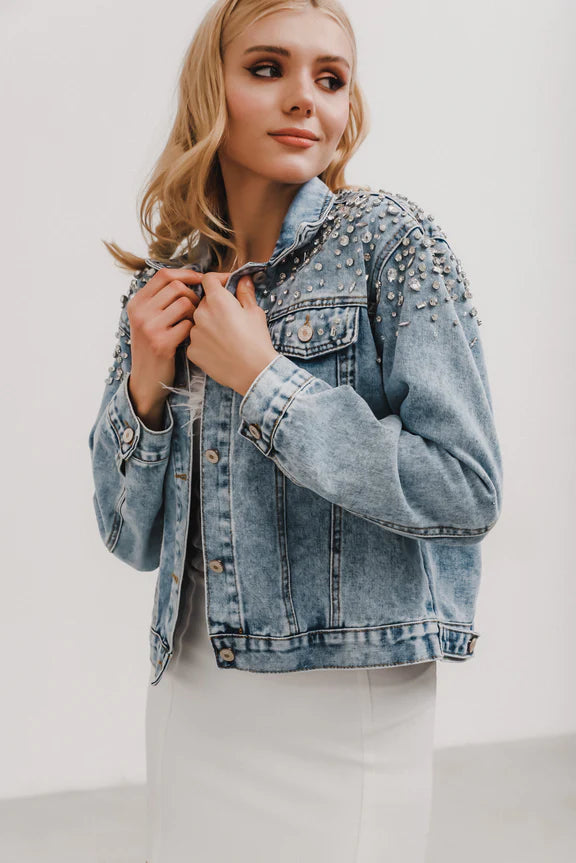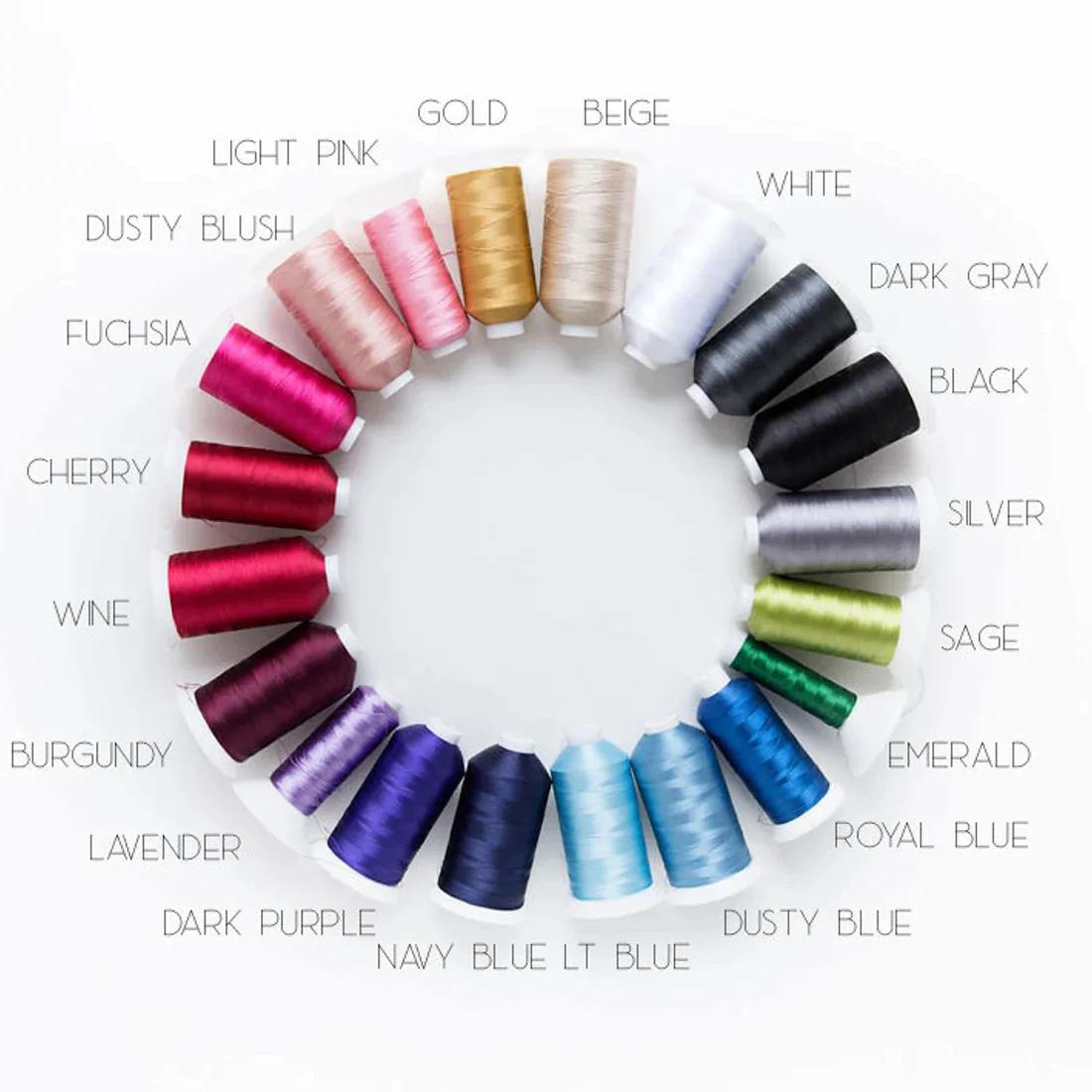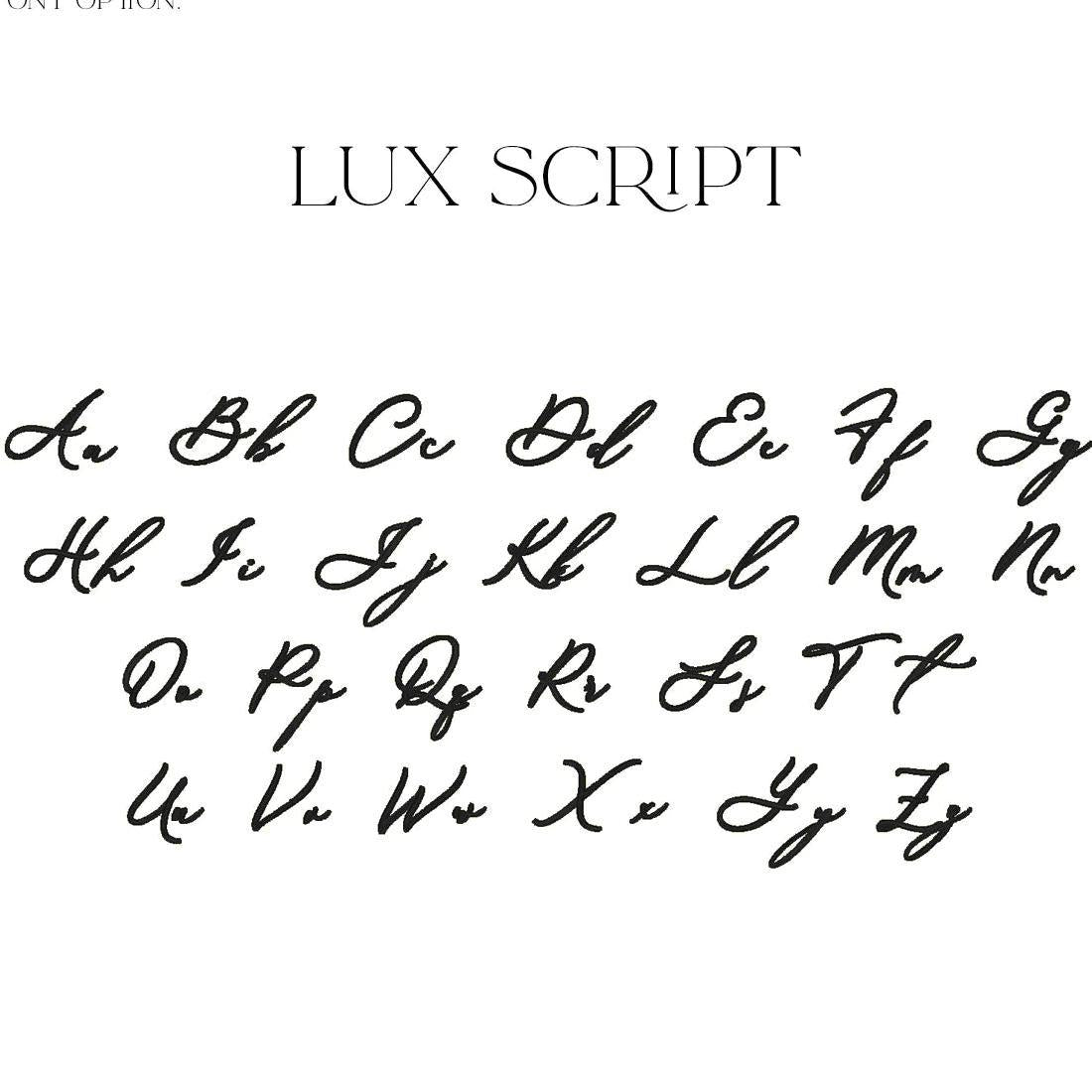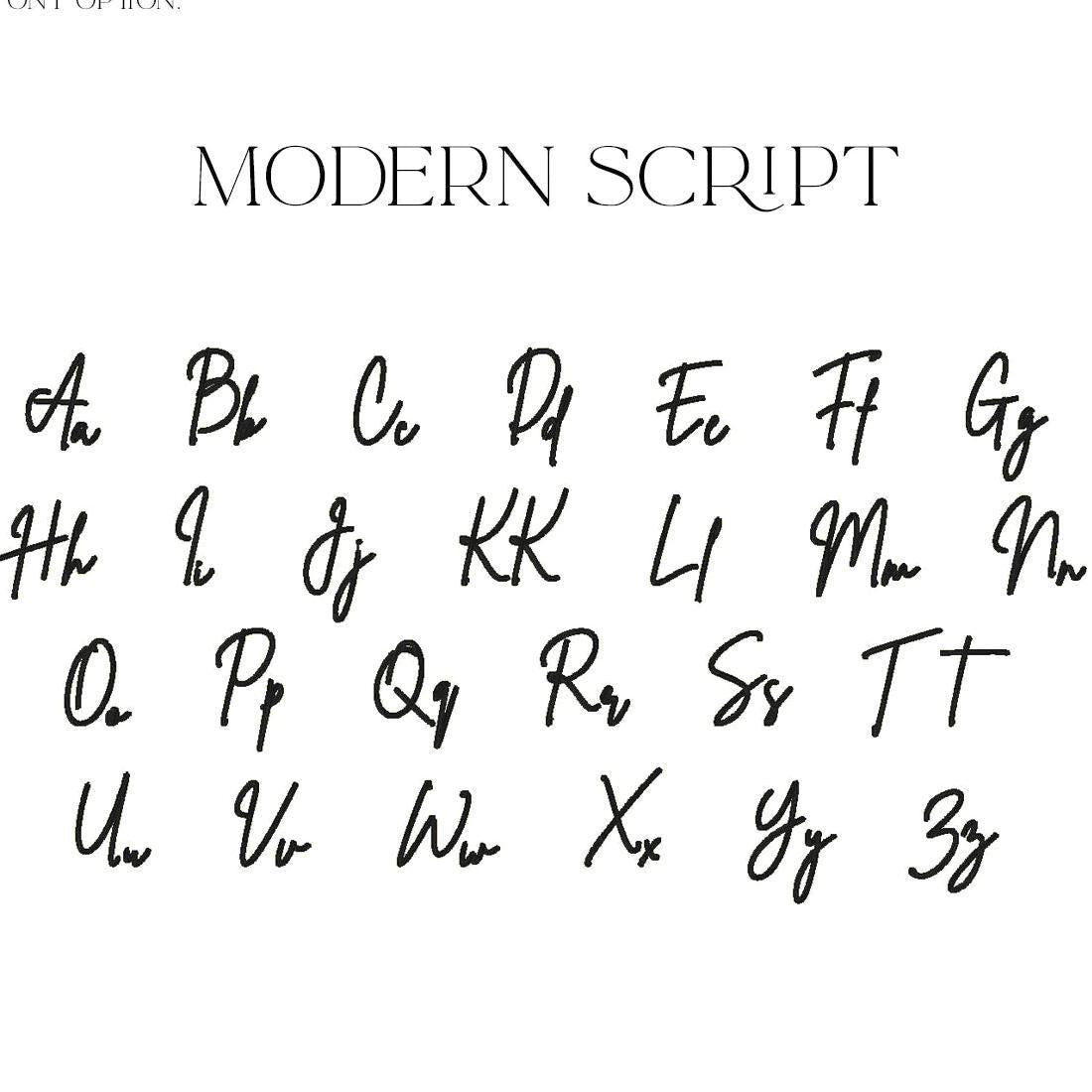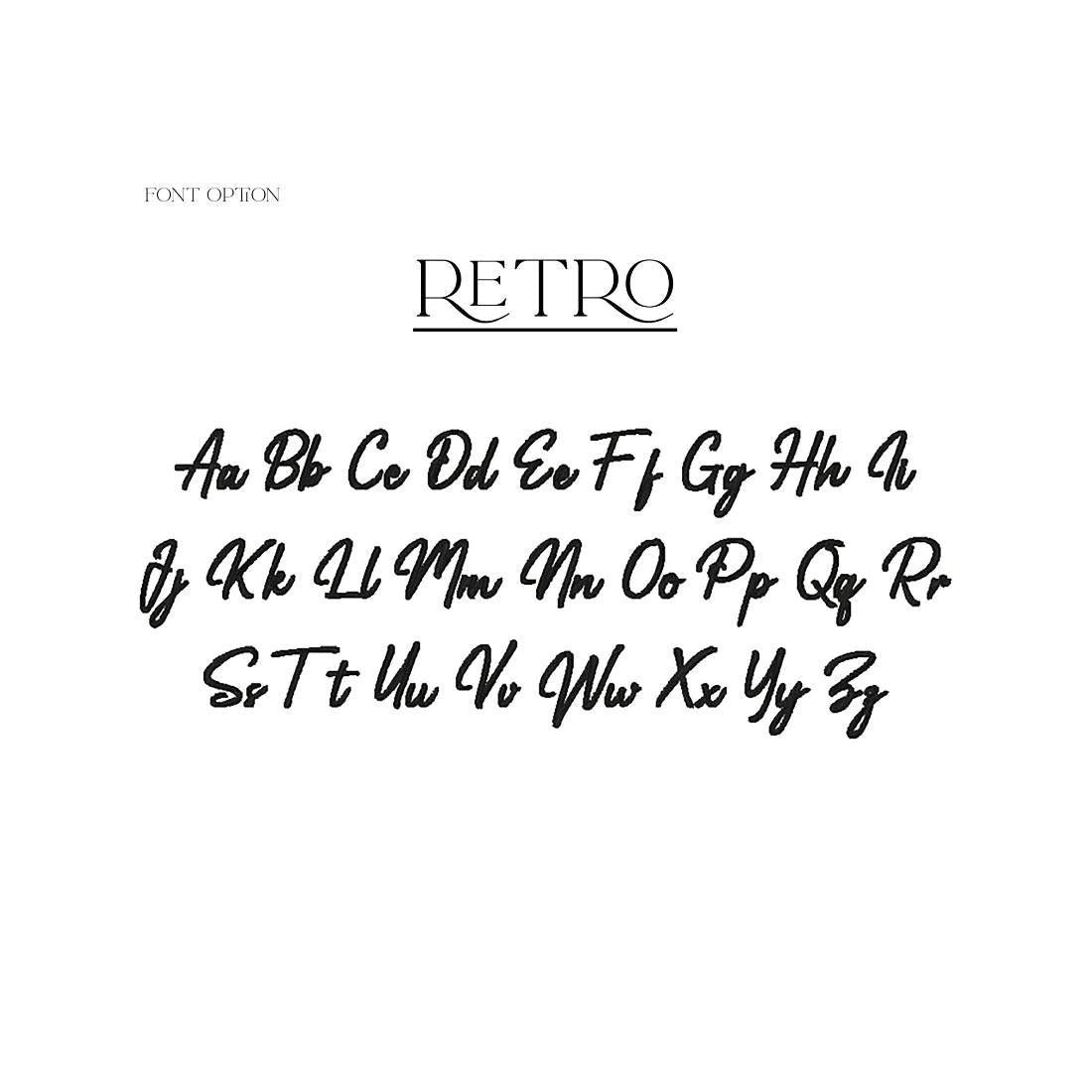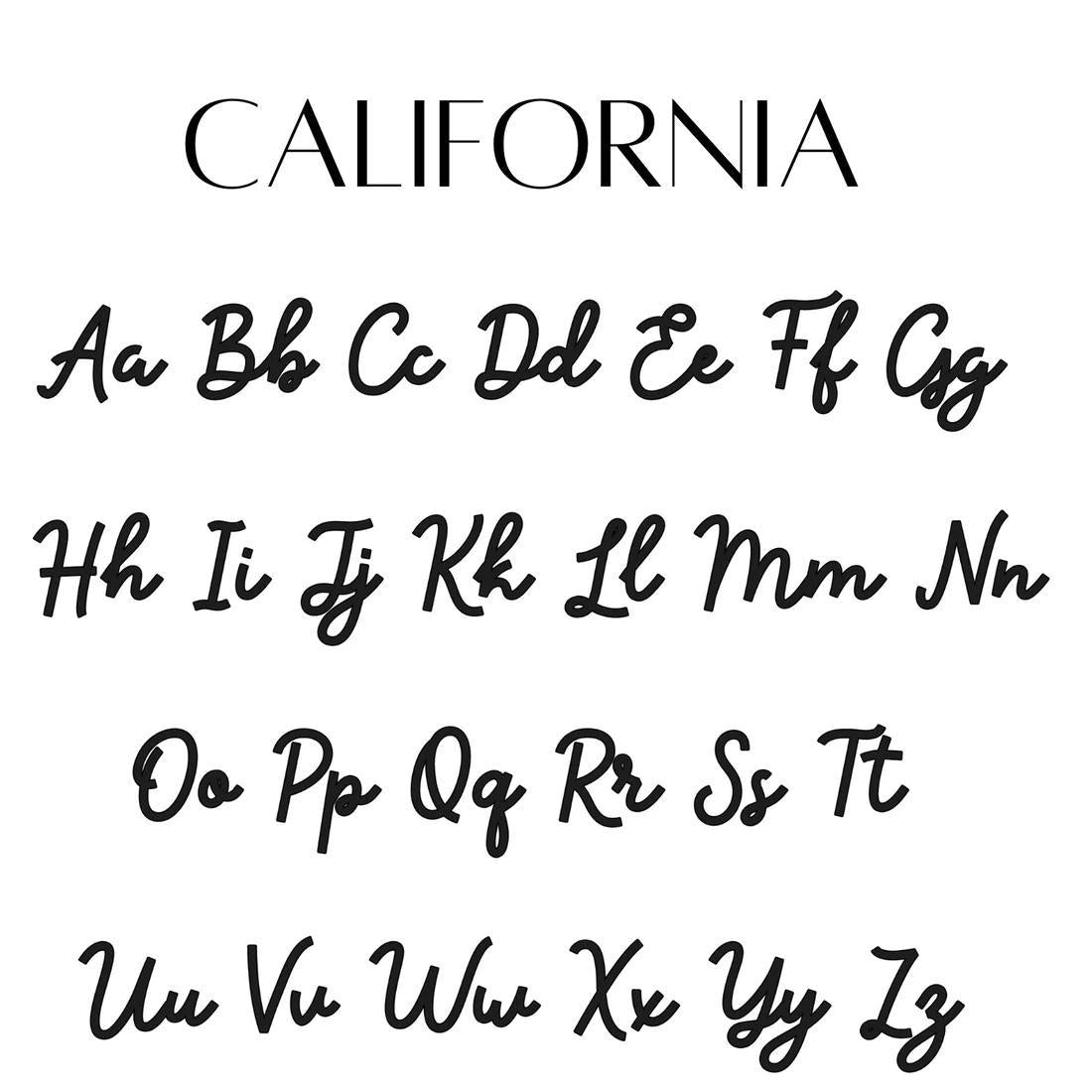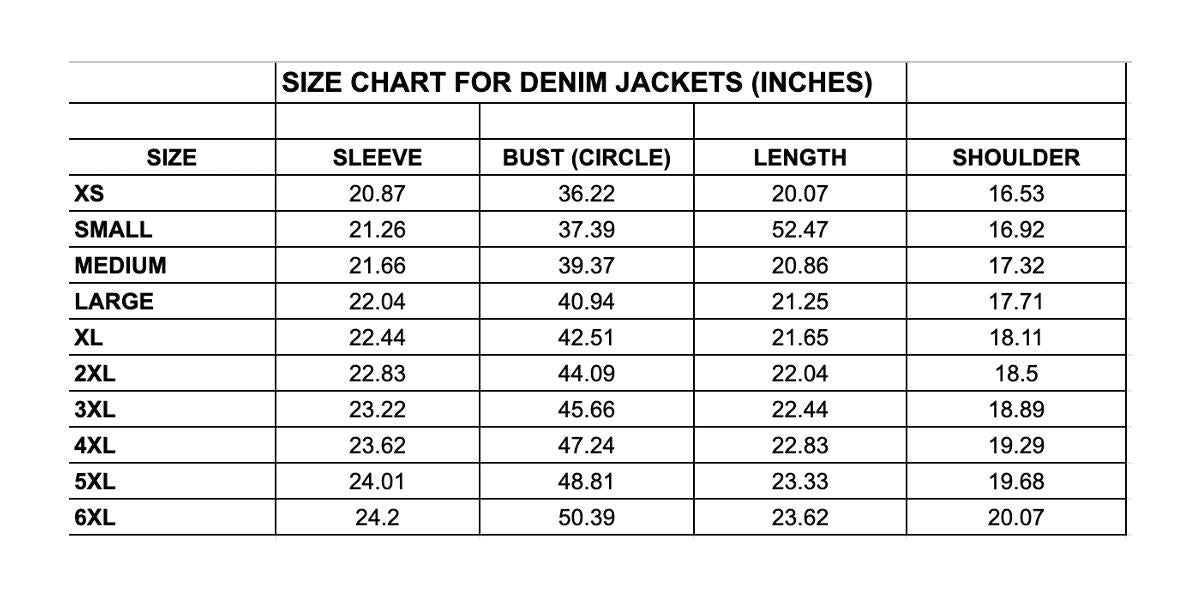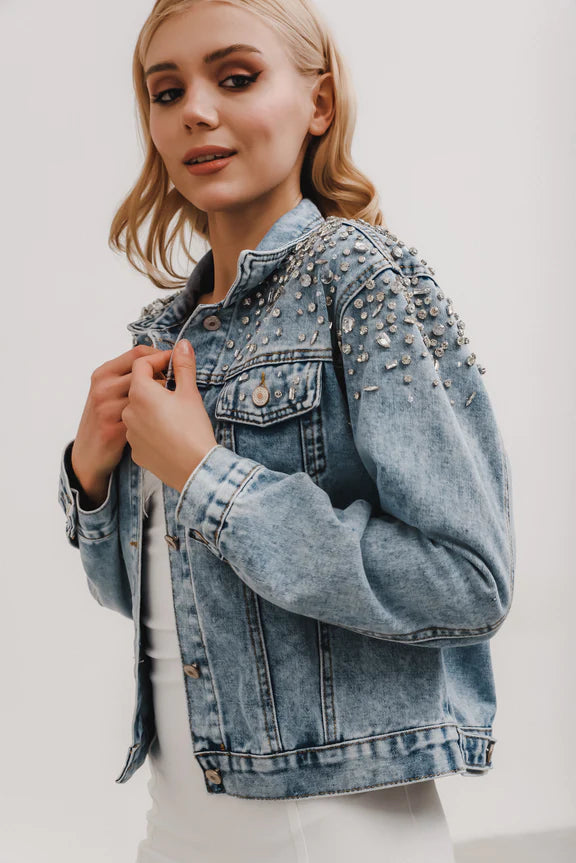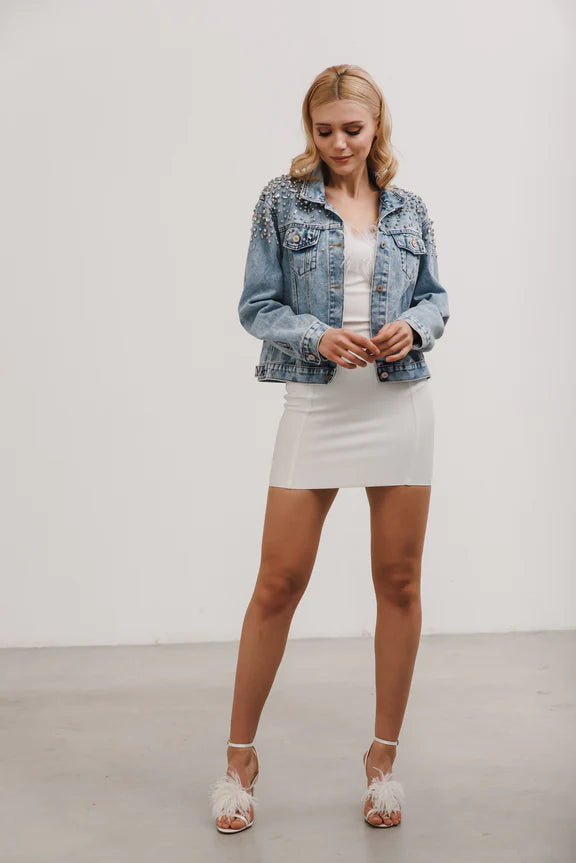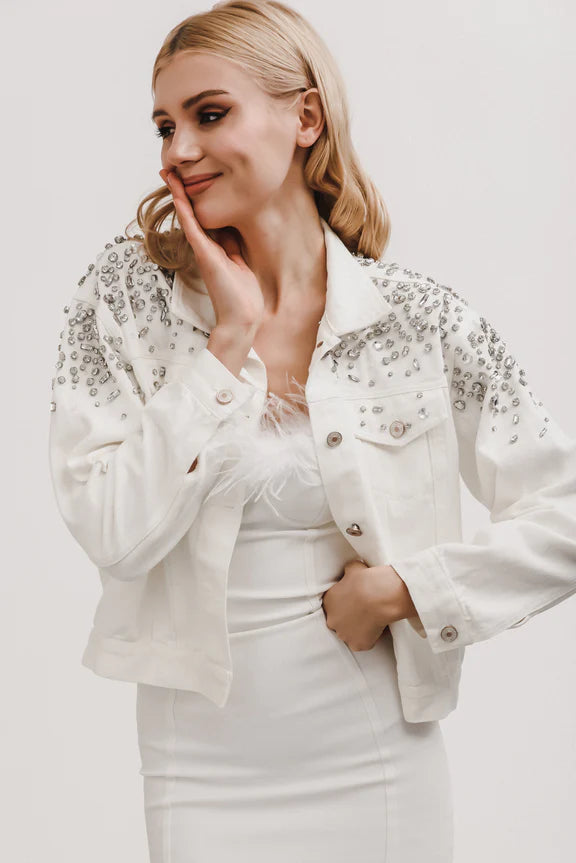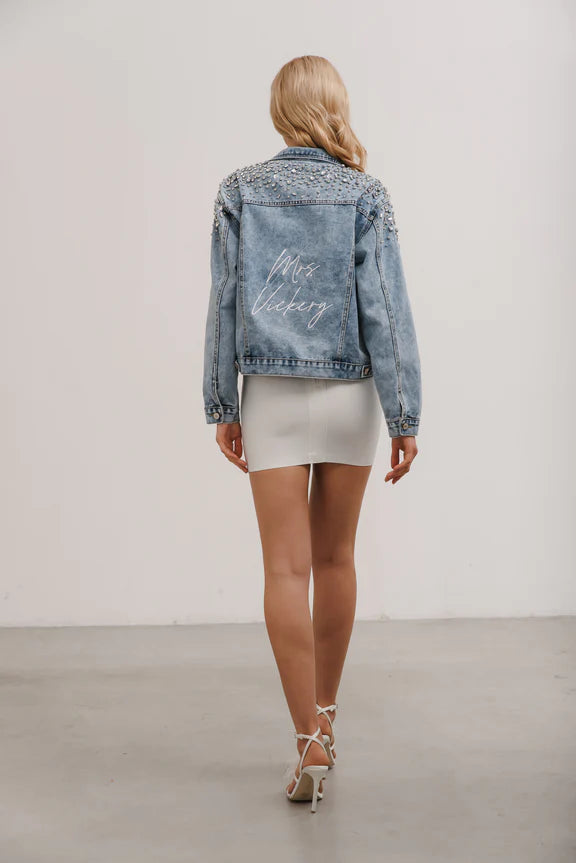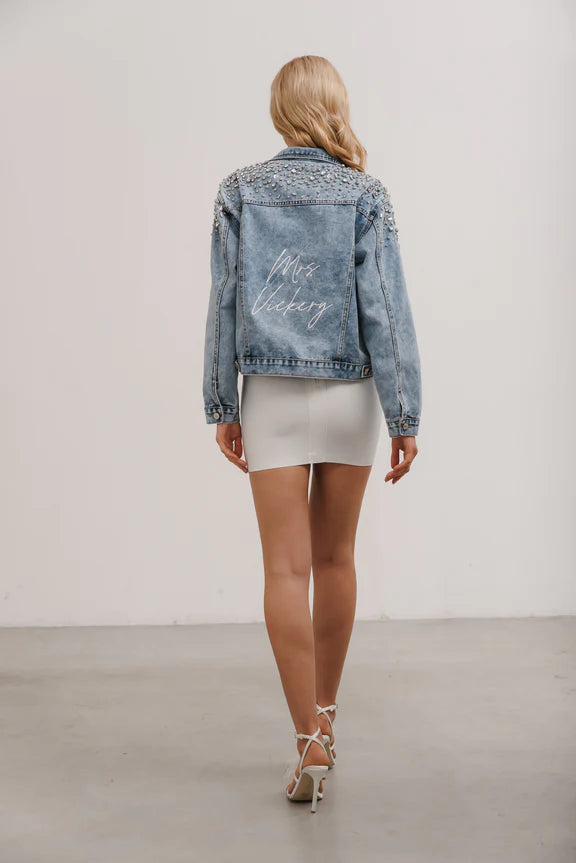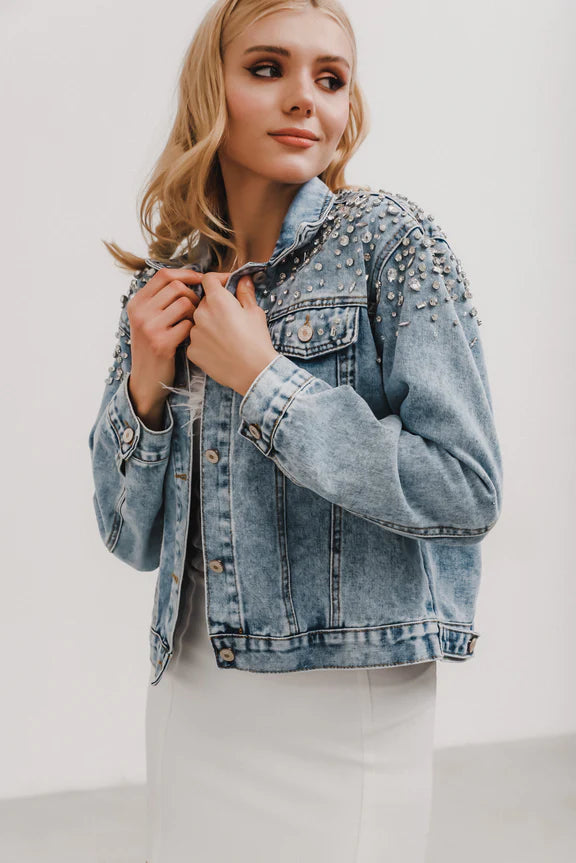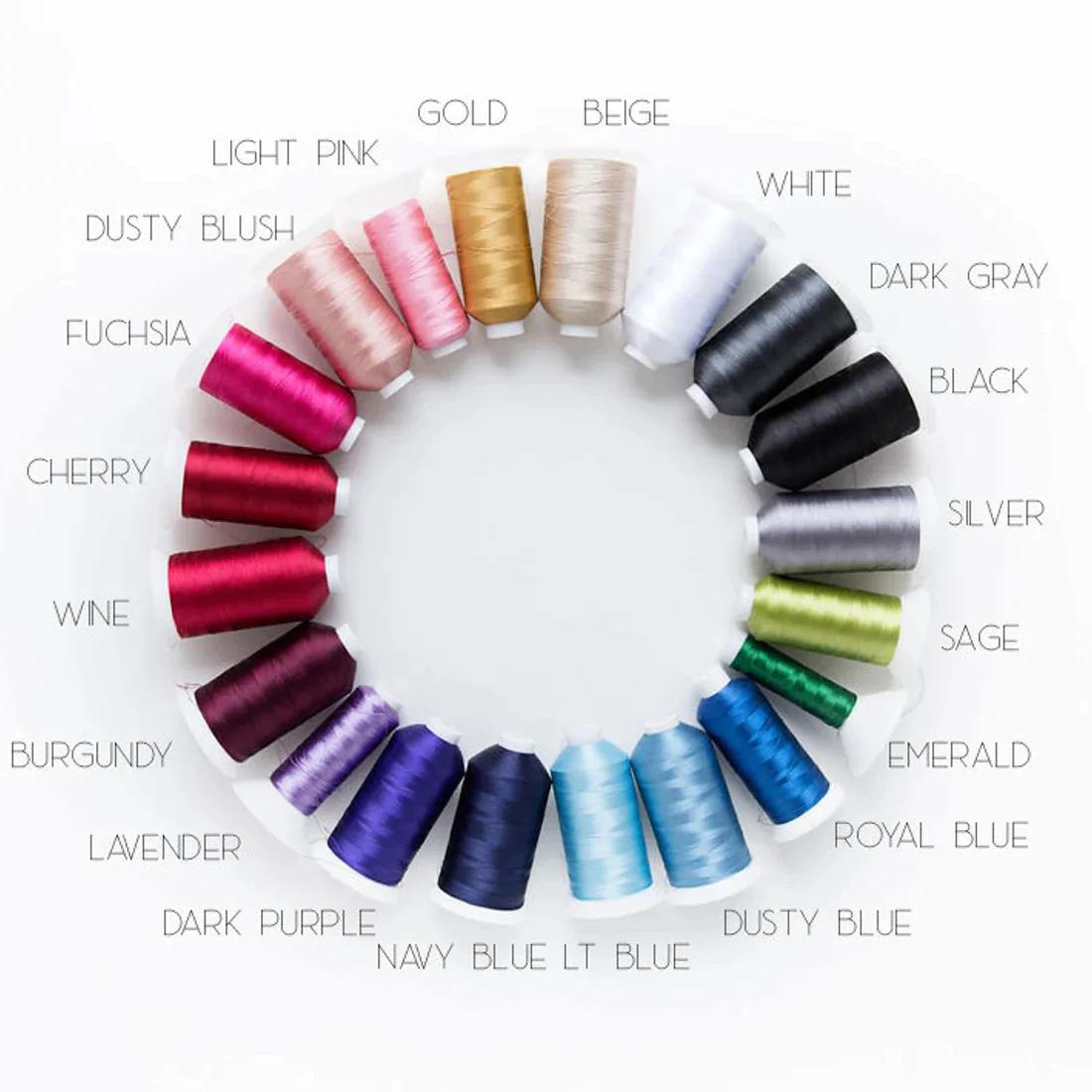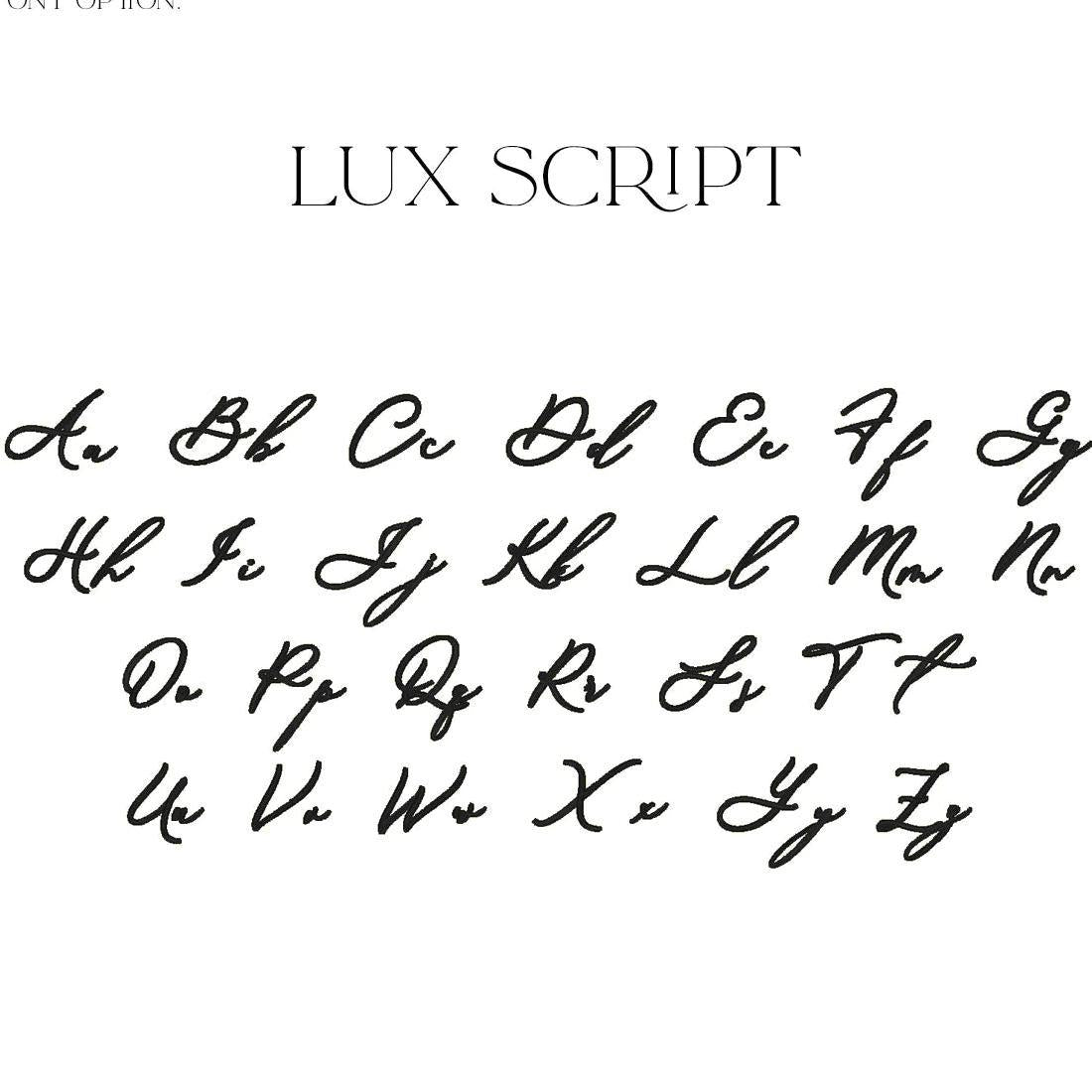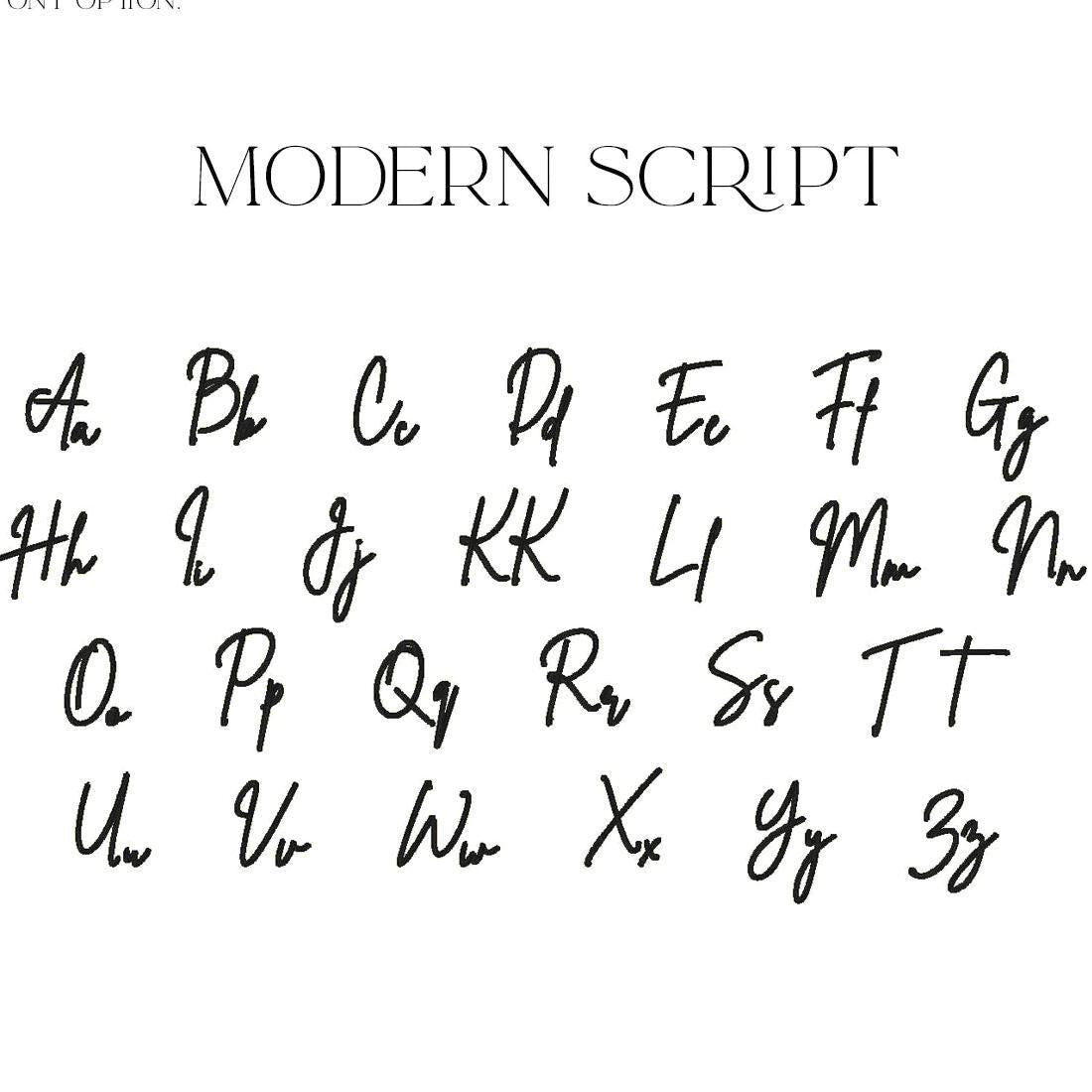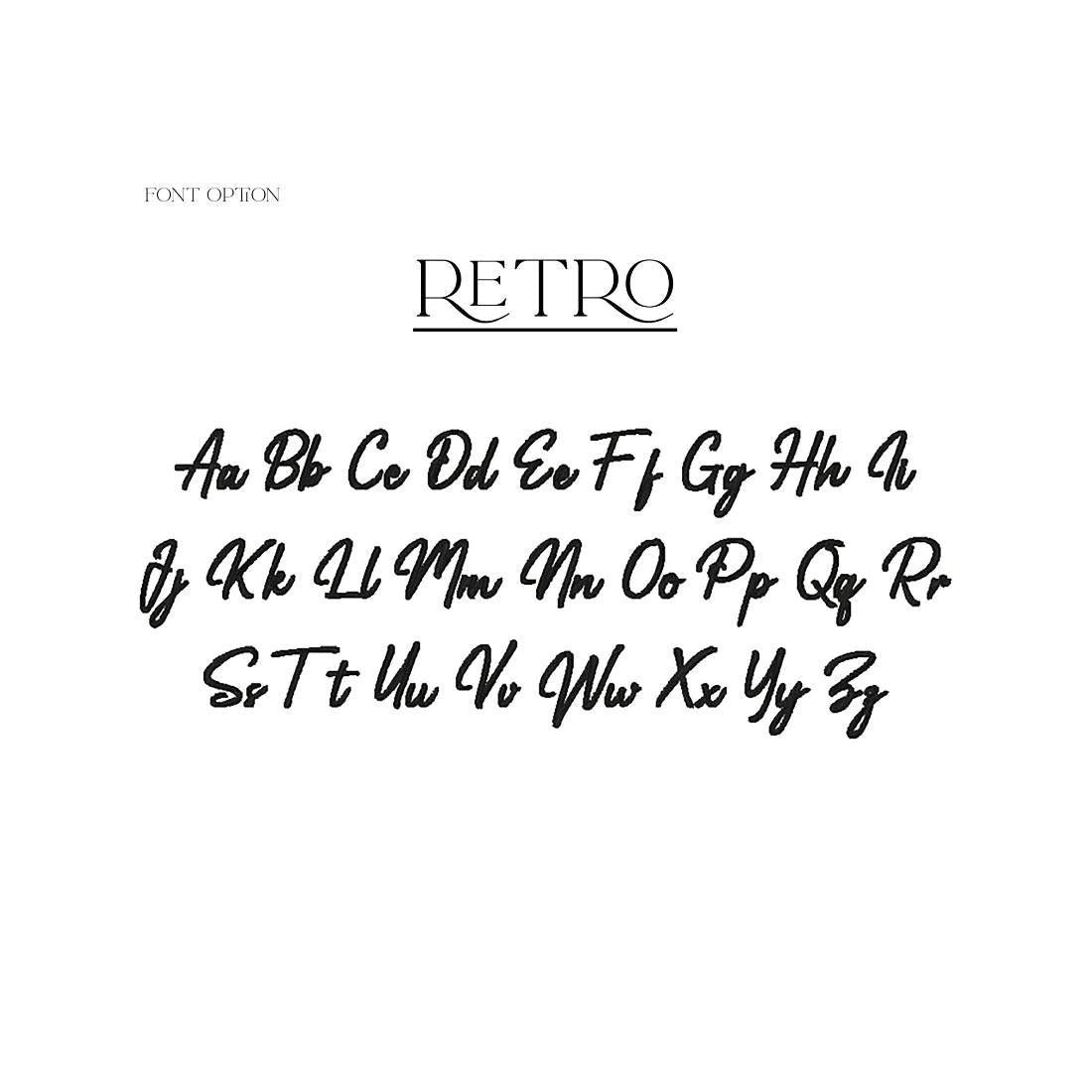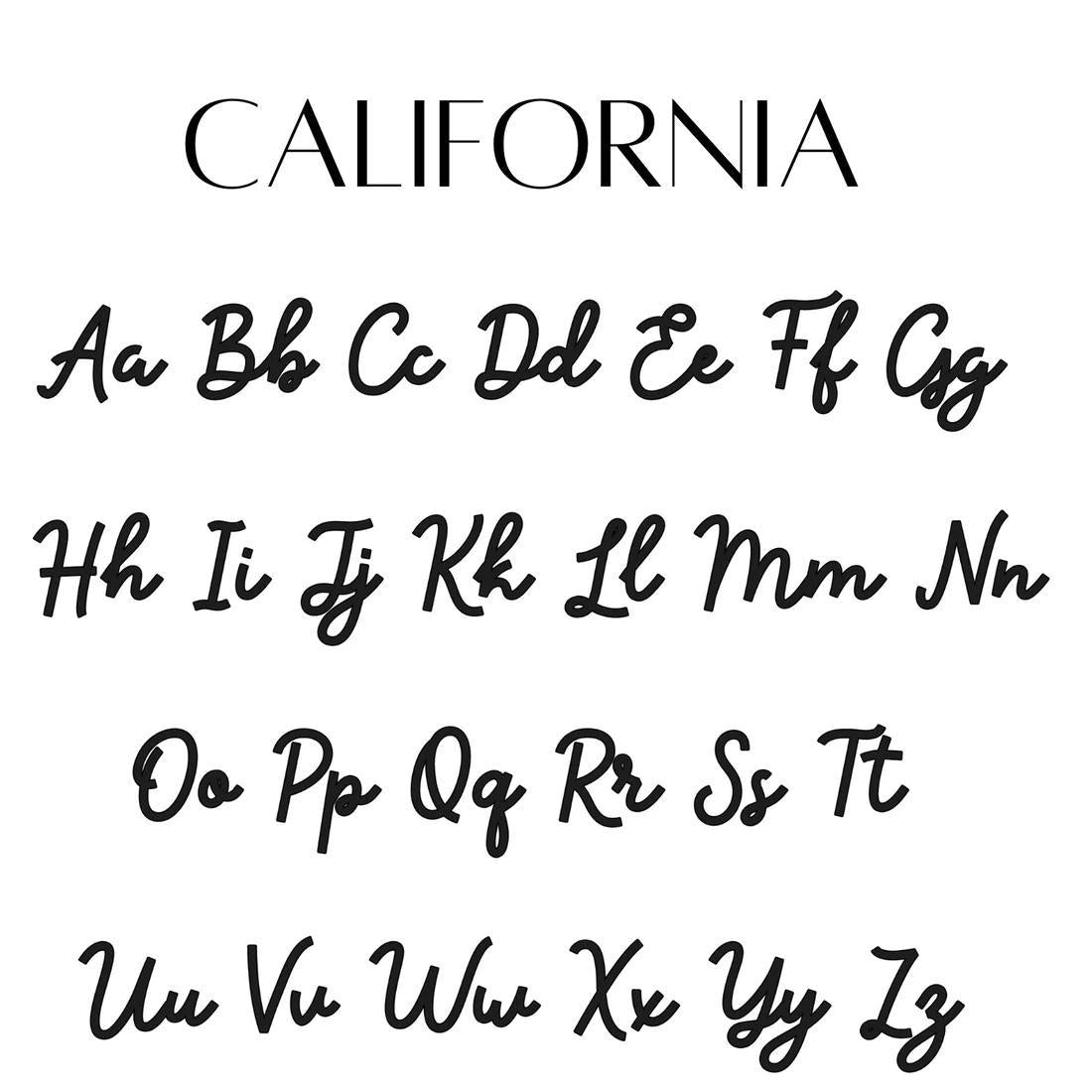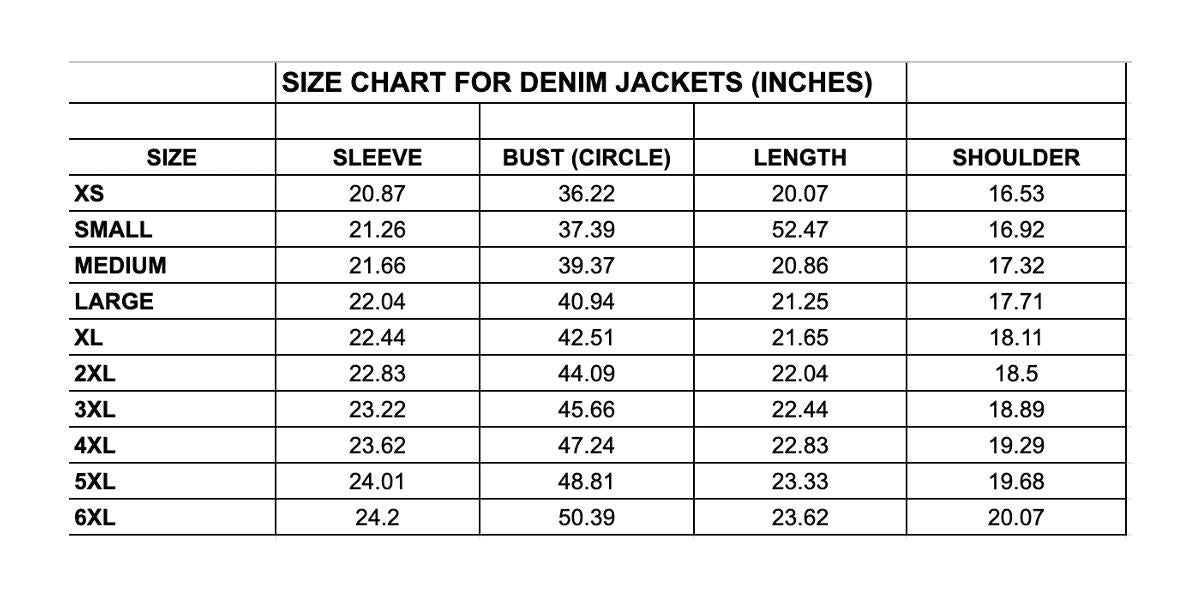 Royal Denim Jacket
Available colors: Blue Denim, White Denim
Introducing Royal! She's perfect for those who love a touch of sparkle! This classic piece has been given a glamorous twist with the addition of beautiful rhinestones, making it the perfect choice for those who want to stand out from the crowd. The real star of the show, however, is the intricate rhinestone detailing. The jacket is adorned with a range of stunning rhinestones in different sizes and shapes, creating a unique and eye-catching pattern that is sure to turn heads. The rhinestones are carefully applied by hand, ensuring that each jacket is truly one-of-a-kind.

Ready to ship immediately!



Text: (805) 637-5689
Zoom consultations available upon request.