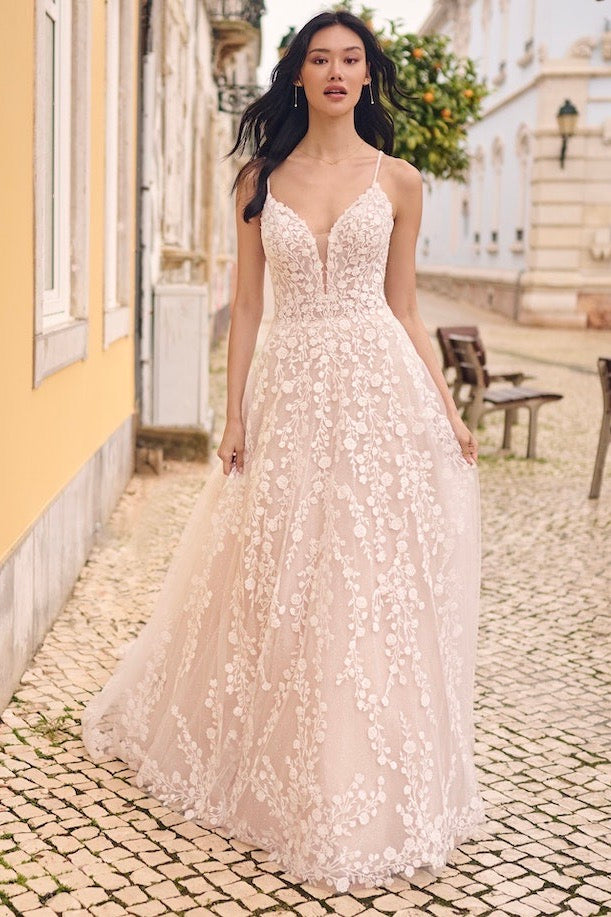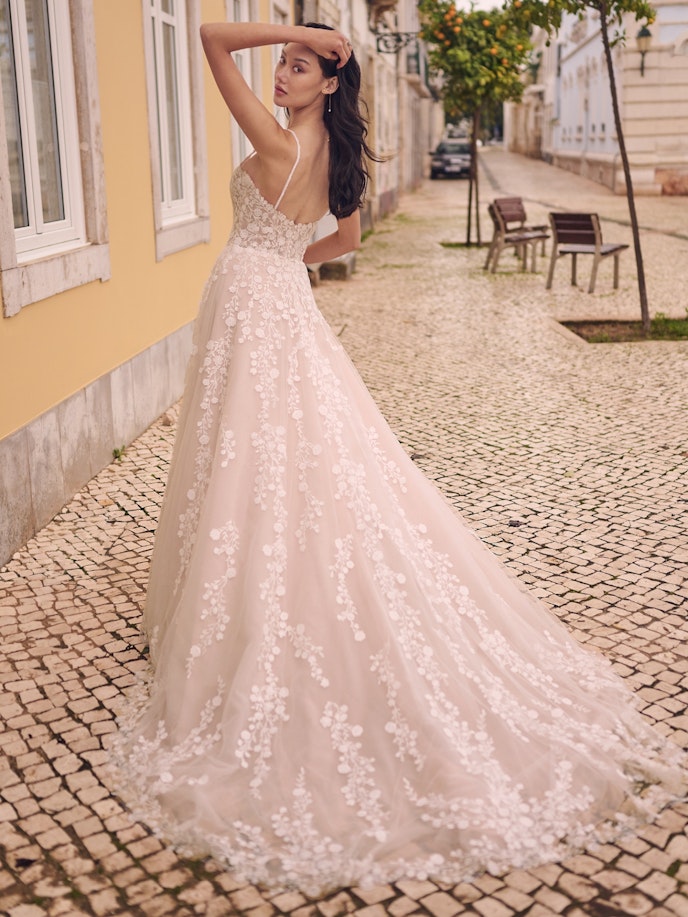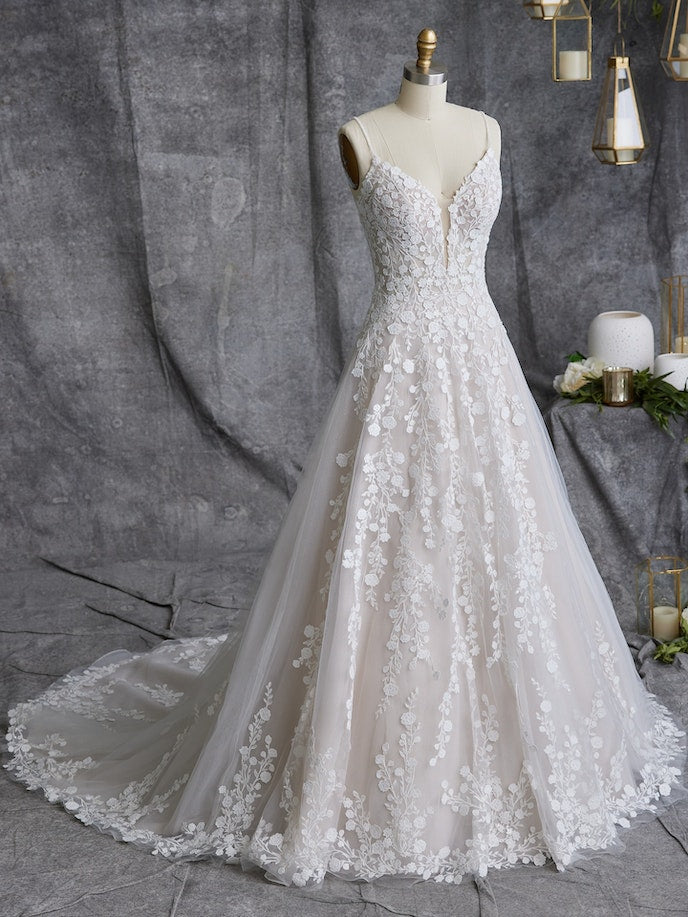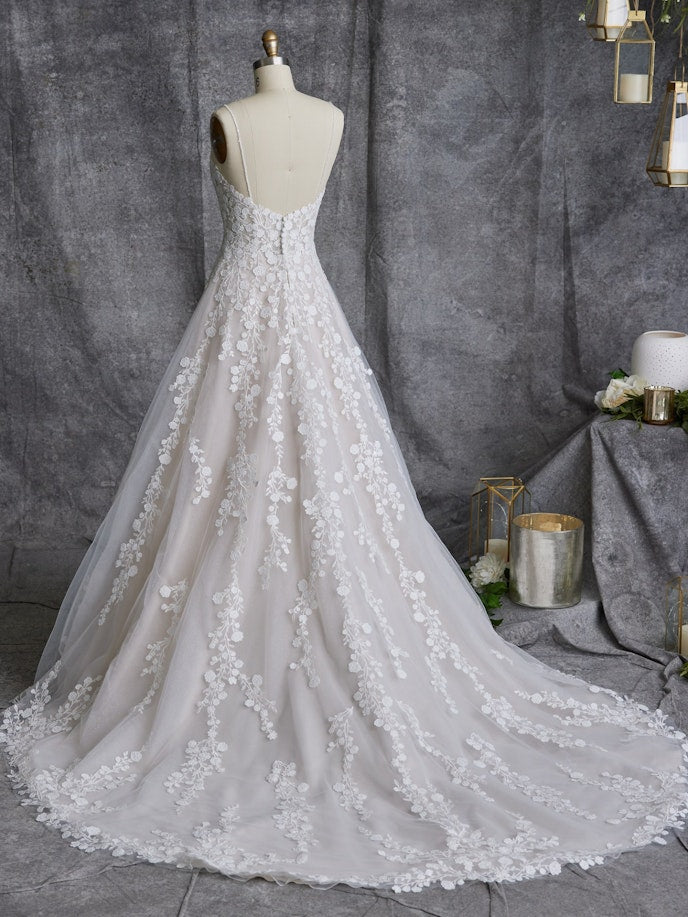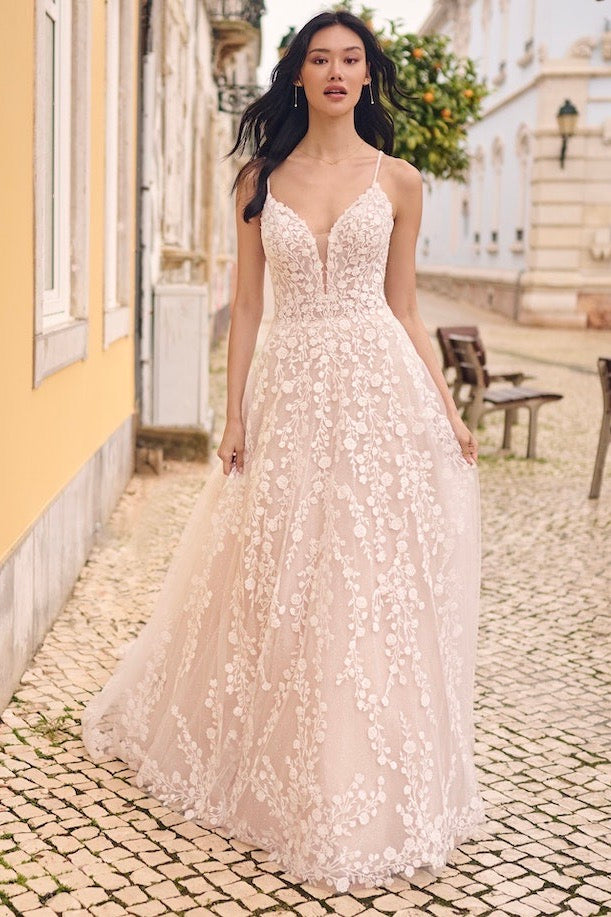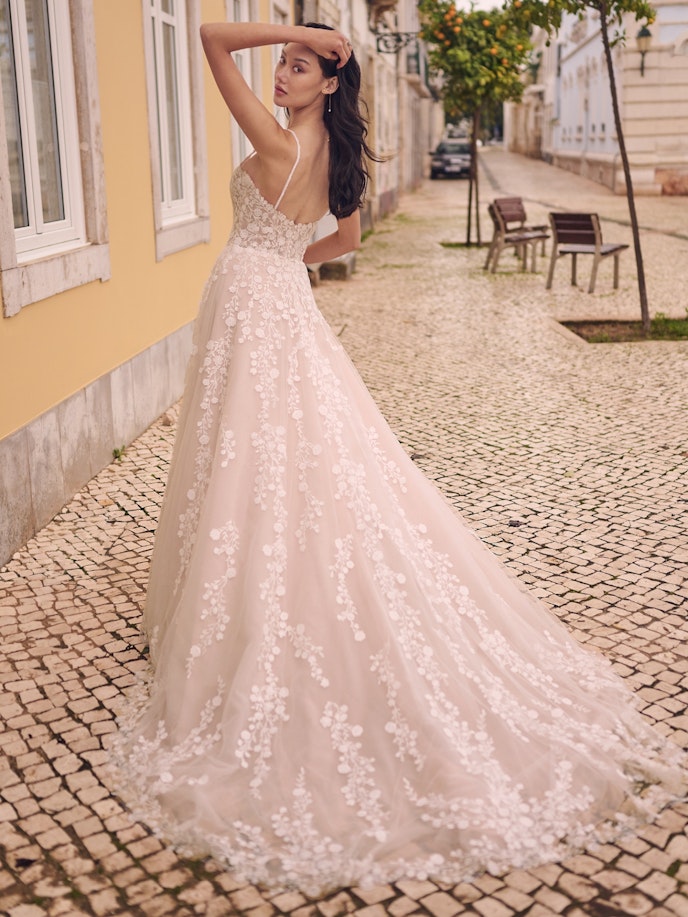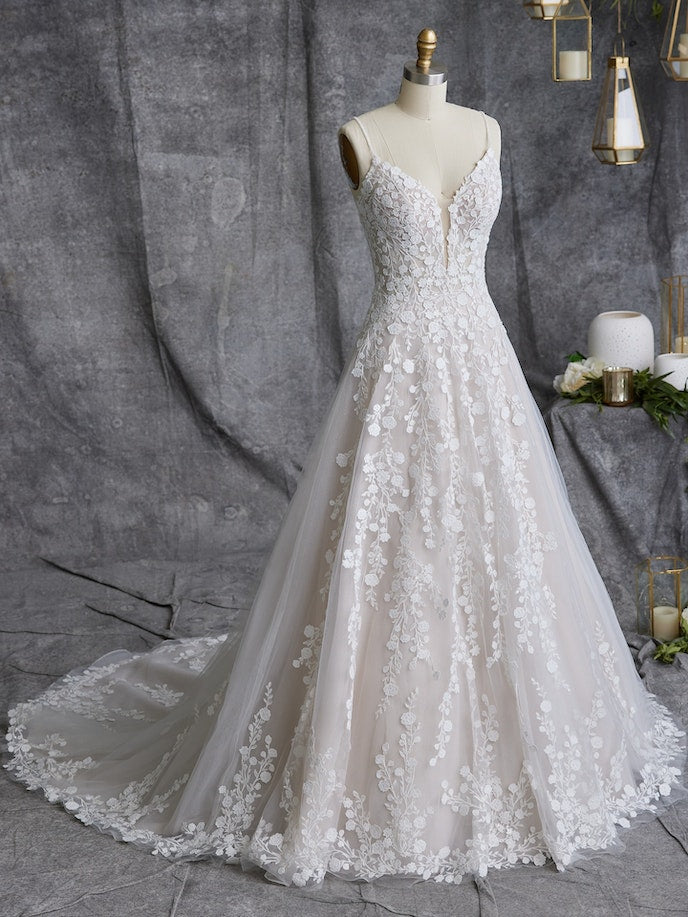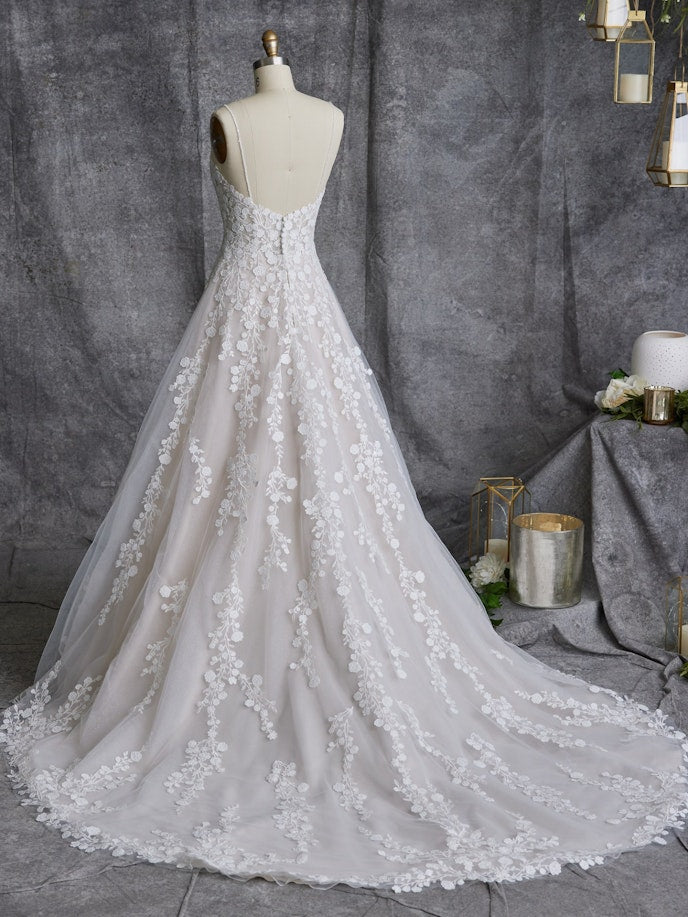 Edwina
Sample size in store to try on: 18


Sizes available for order: 0-28

Available colors: Ivory (gown with Ivory Illusion), Ivory over blush (gown with Ivory Illusion) and Ivory over Misty Mauve (gown with Natural Illusion) (sample color)

Don't let your gorgeous bouquet fall flat. Embrace the third dimension in this floral V-neckline bridal dress featuring garden-inspired motifs and an angelic silhouette.

Text: (805) 637-5689
Zoom consultations available upon request.