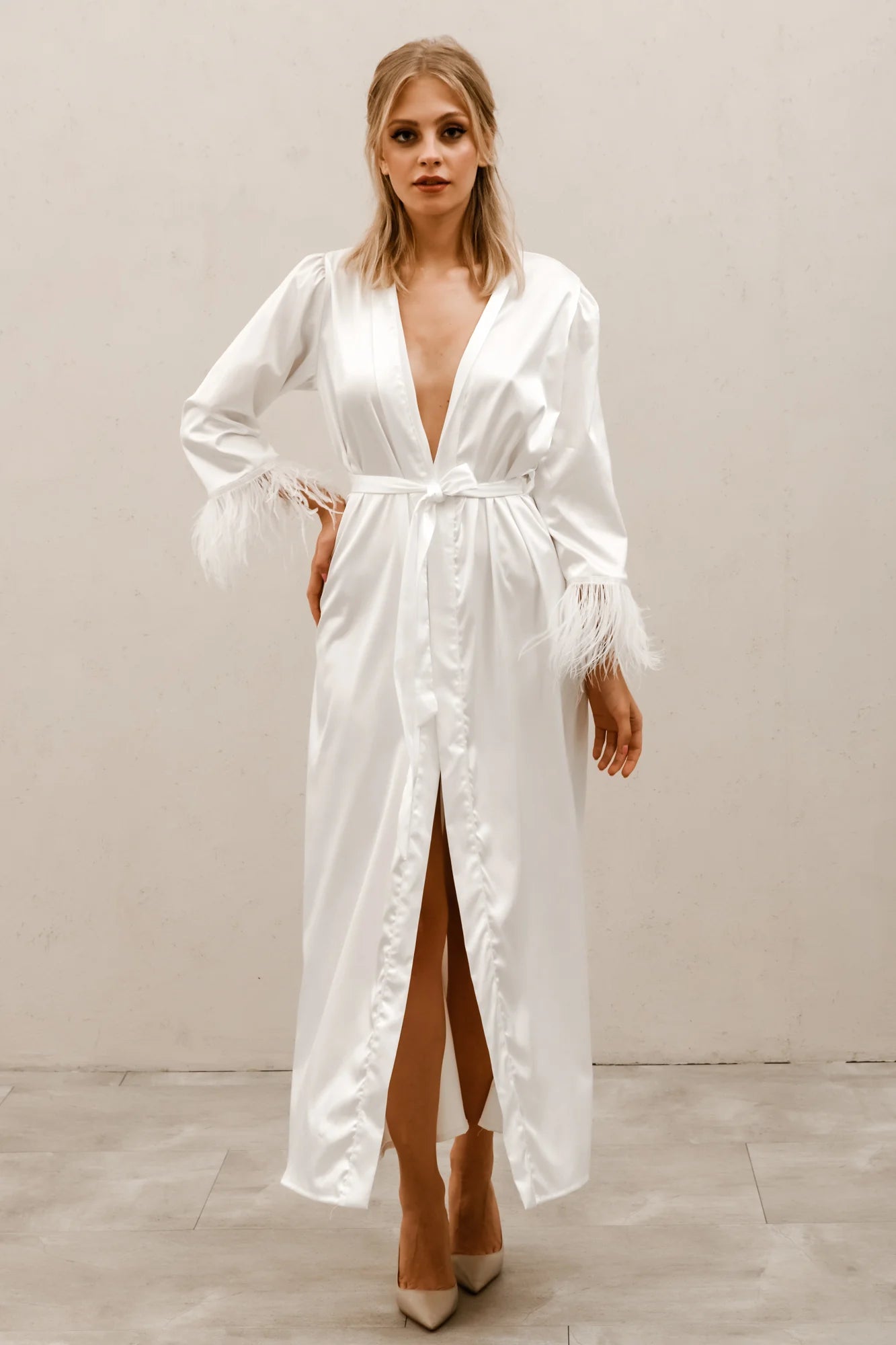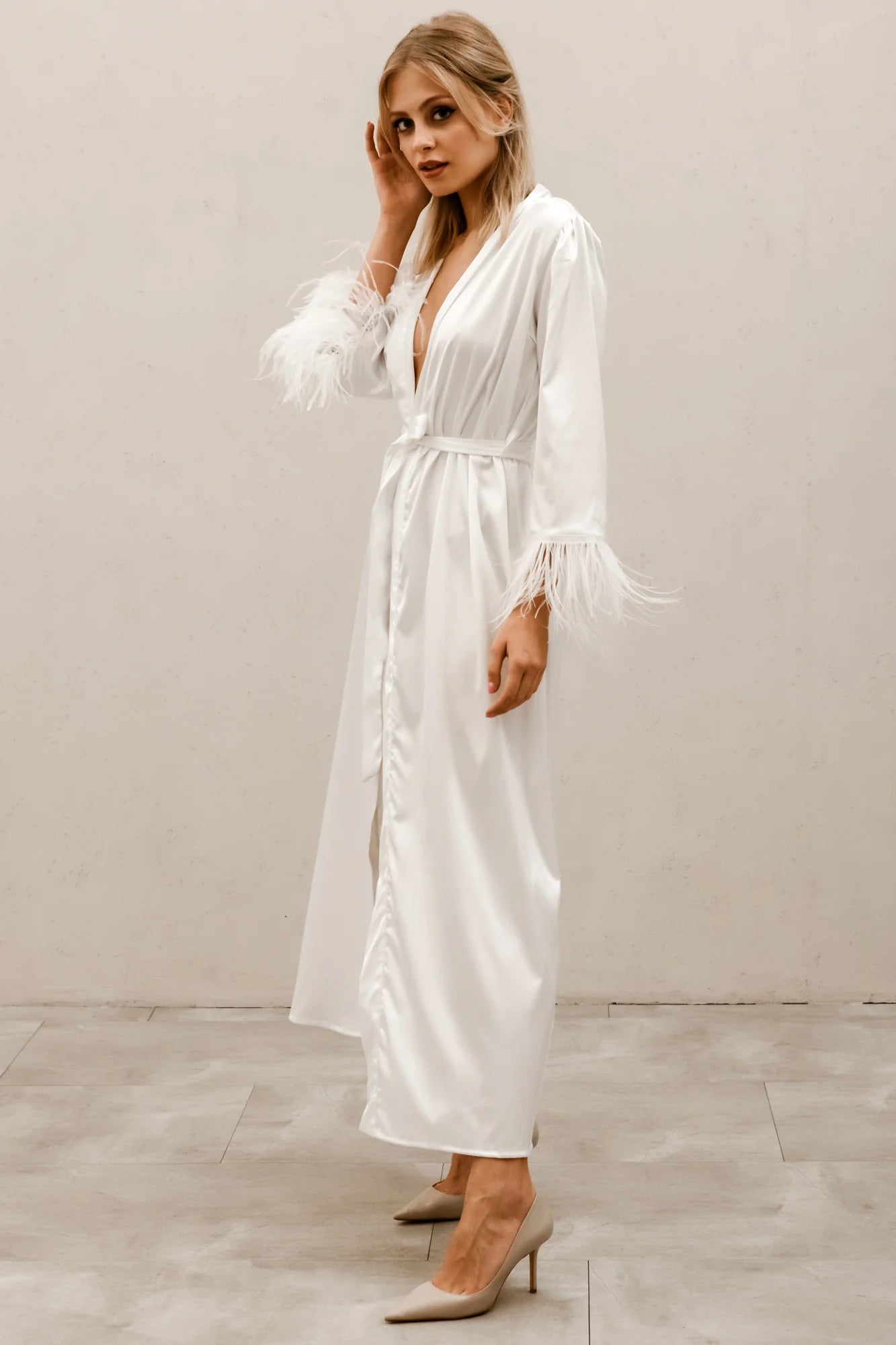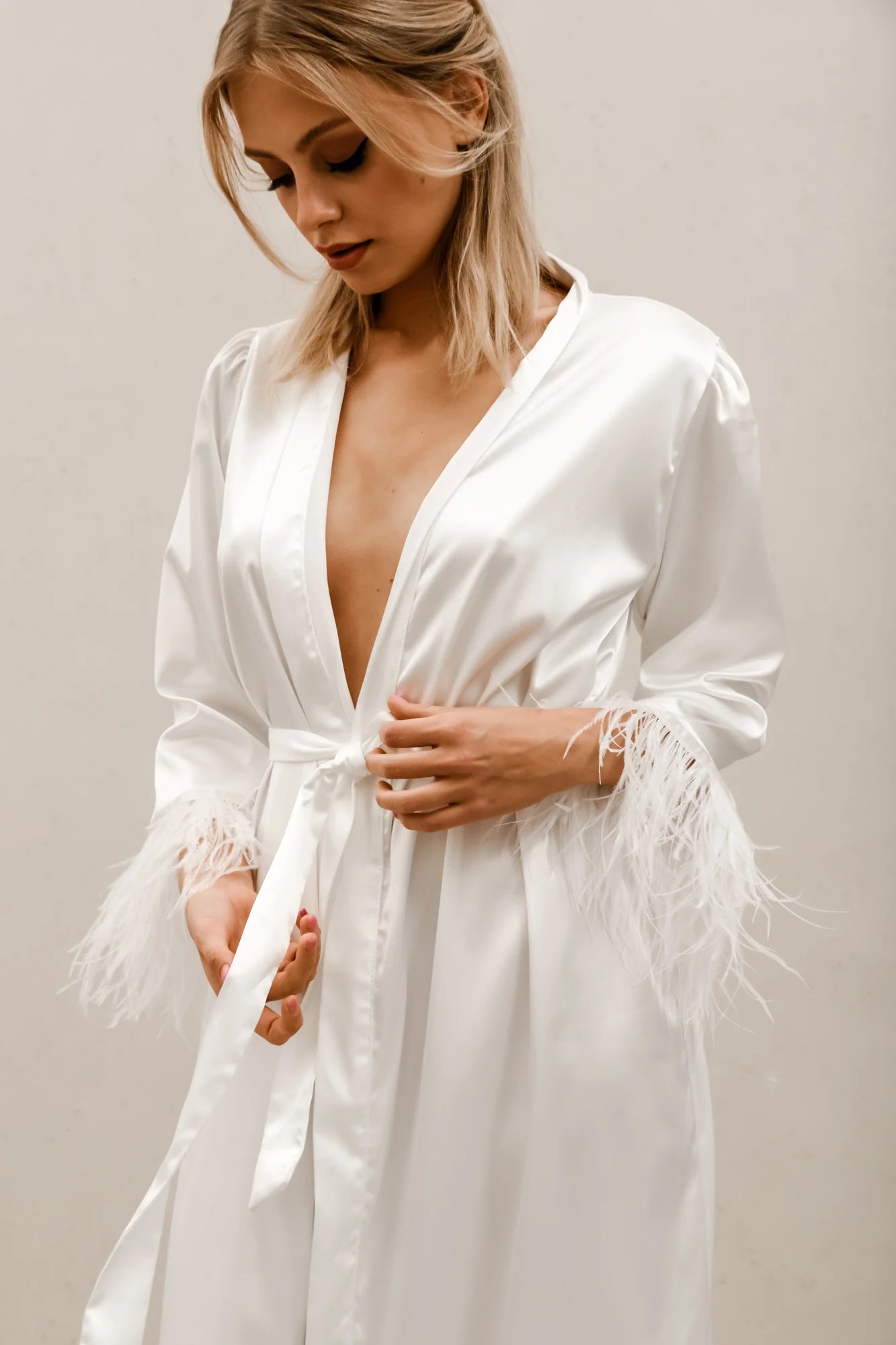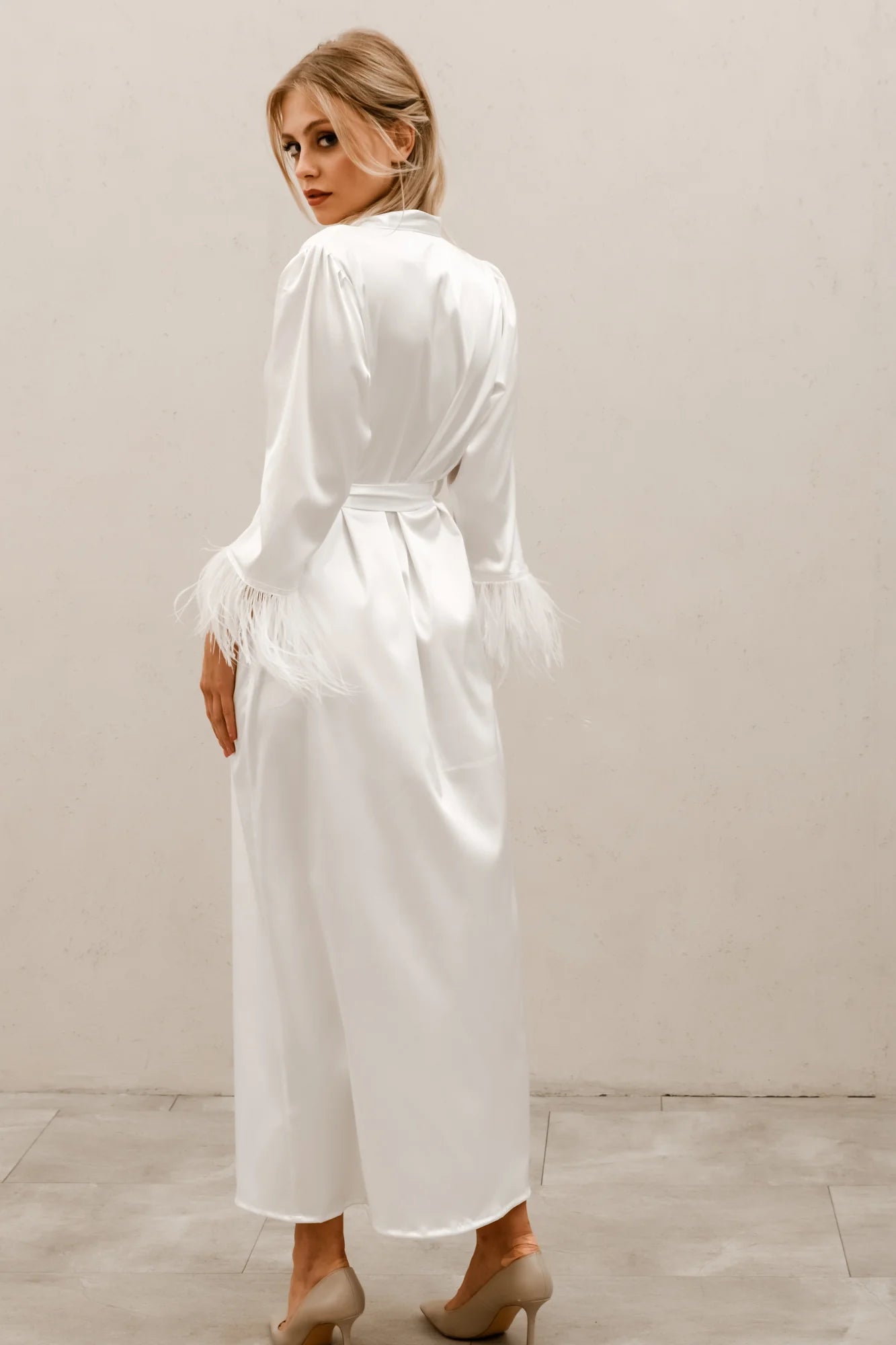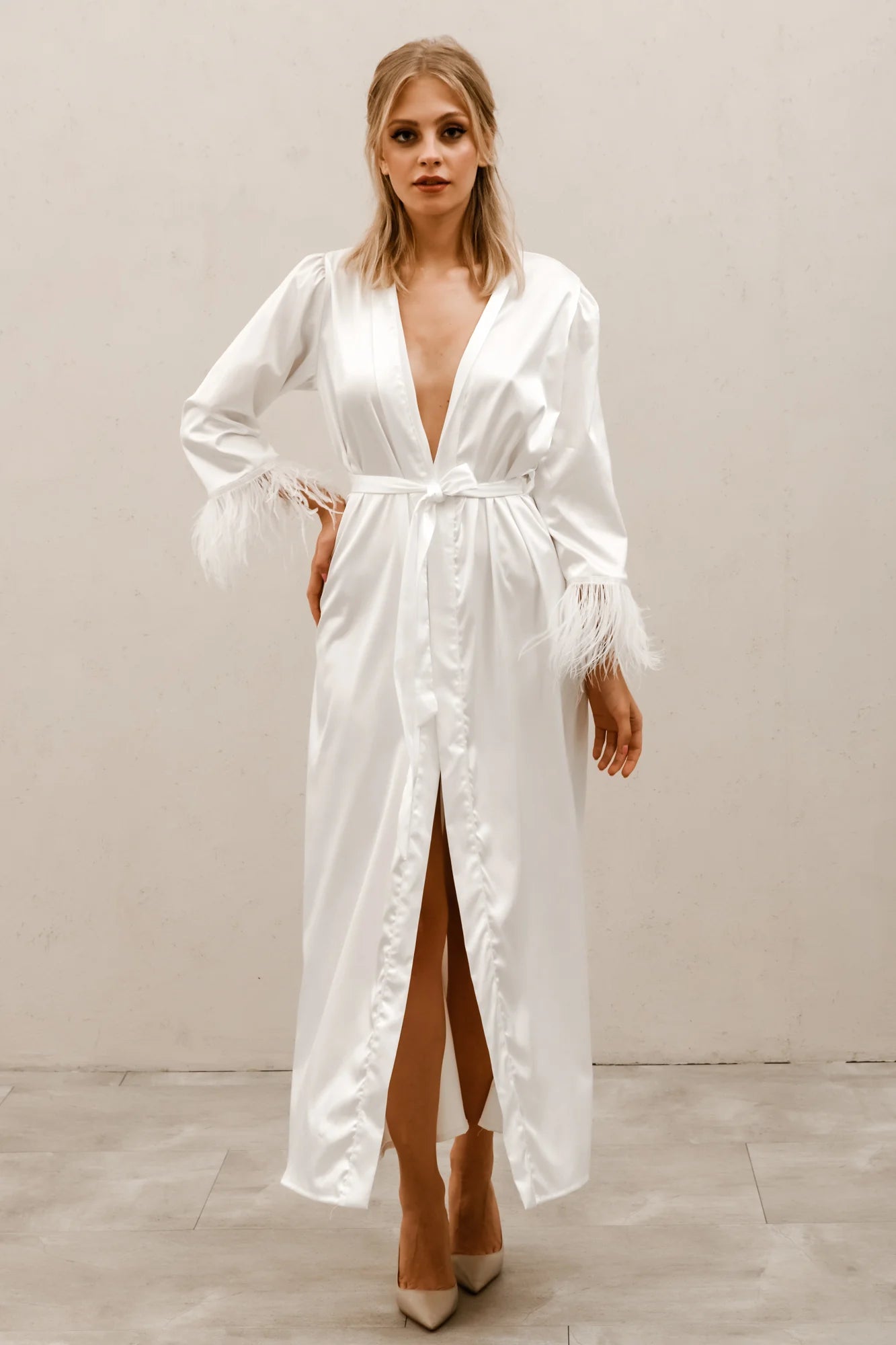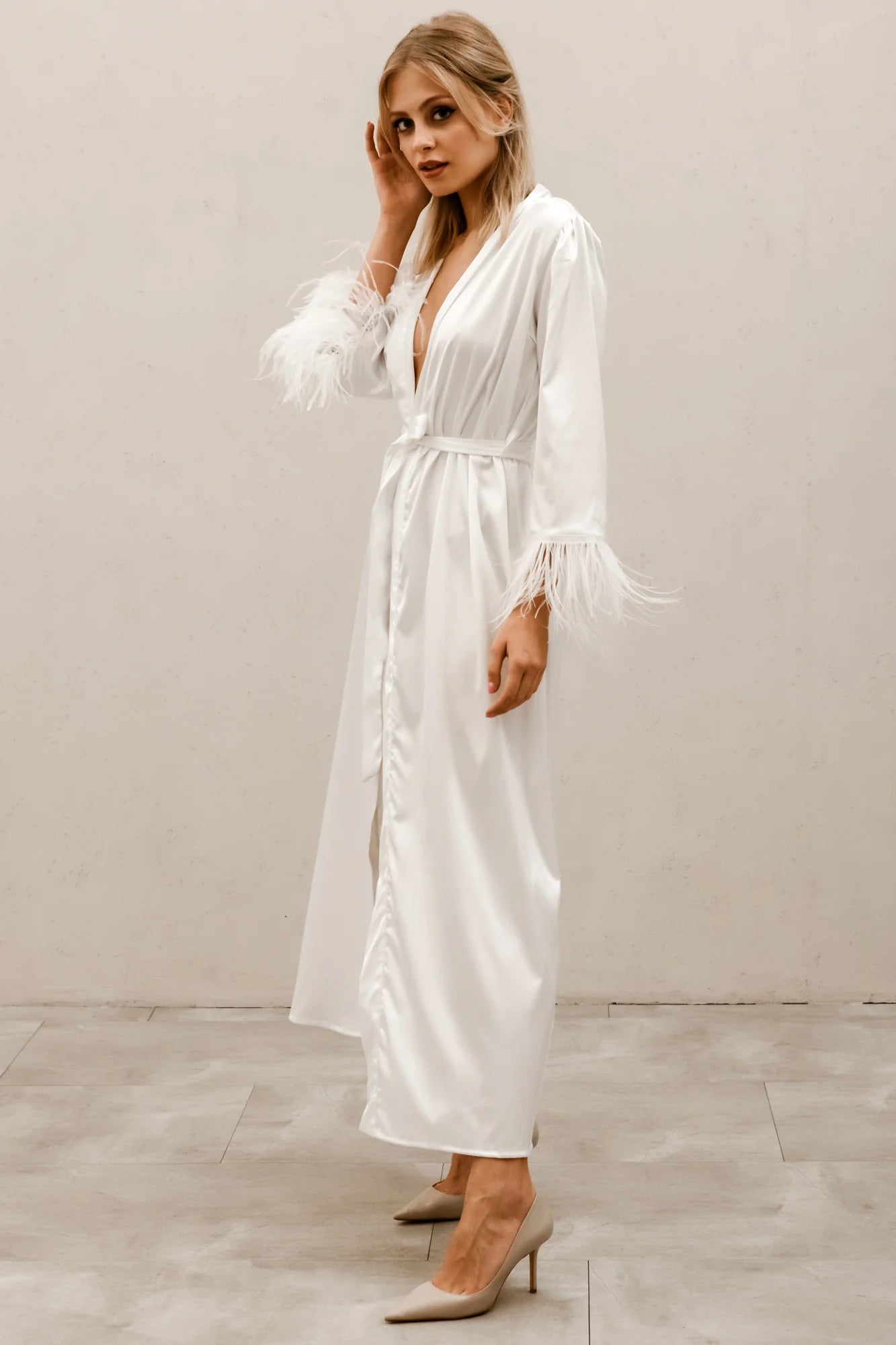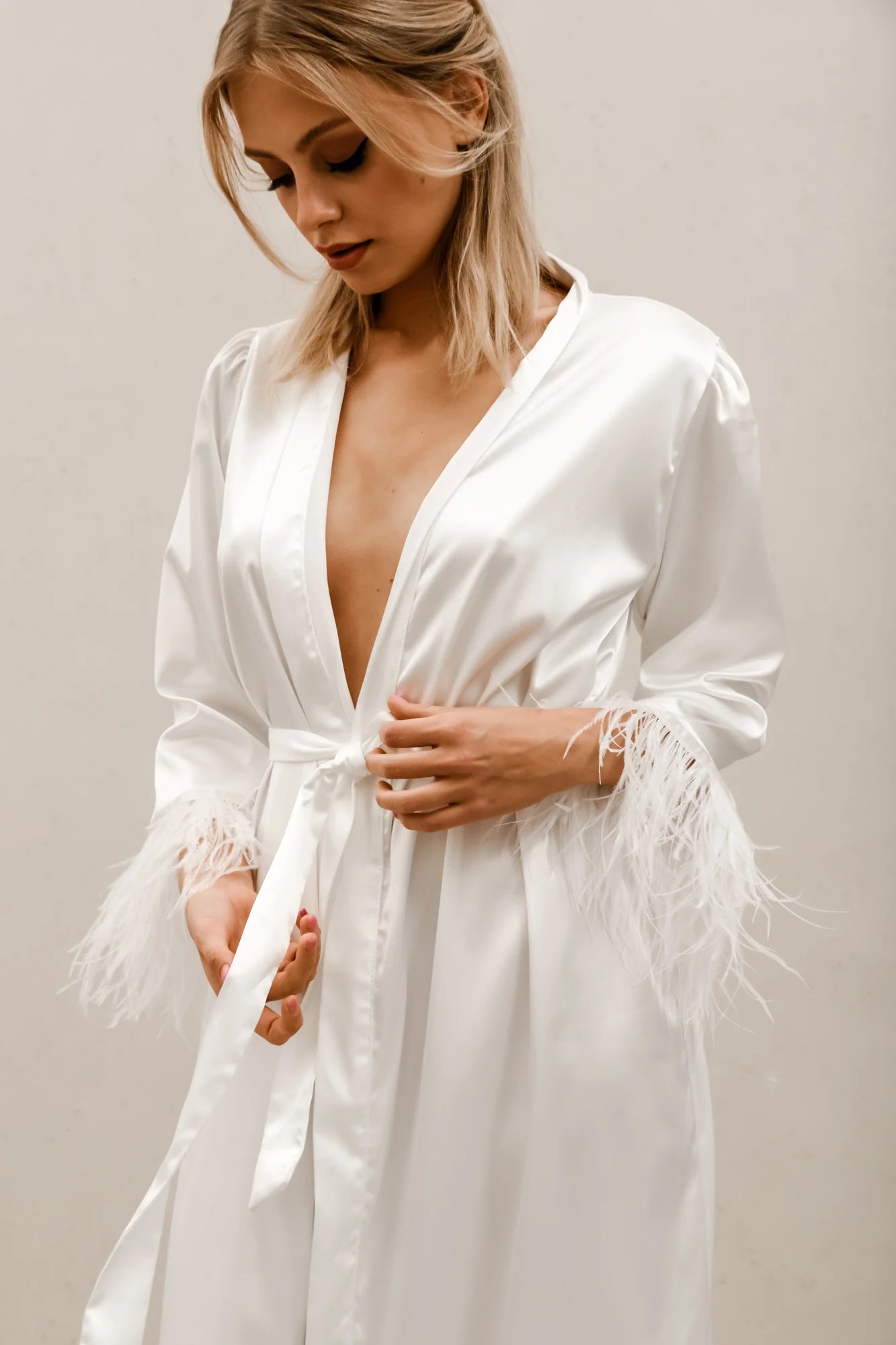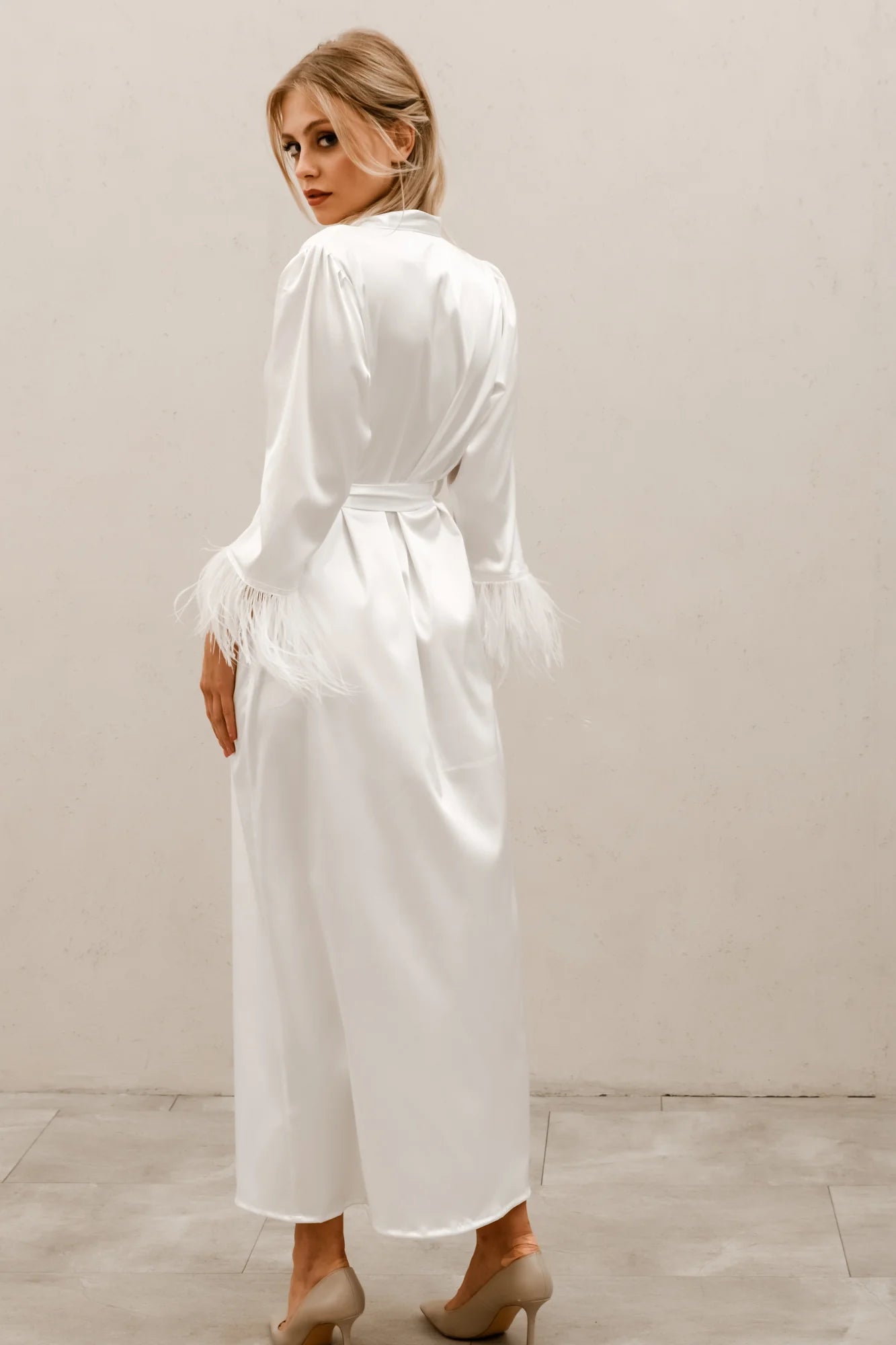 Feather Sleeved Robe
Available colors: Ivory
Get ready to feel like a true bridal queen with this luxurious bridal robe made from a premium satin/silk blend. Designed to make you feel special on your big day, this robe is embellished with faux feathers on the the sleeves for a touch of unique glamour. Its high-quality material ensures comfort and confidence, as it is non-see-through and perfect for your pre-wedding preparations.

Ready to ship immediately!



Text: (805) 637-5689
Zoom consultations available upon request.