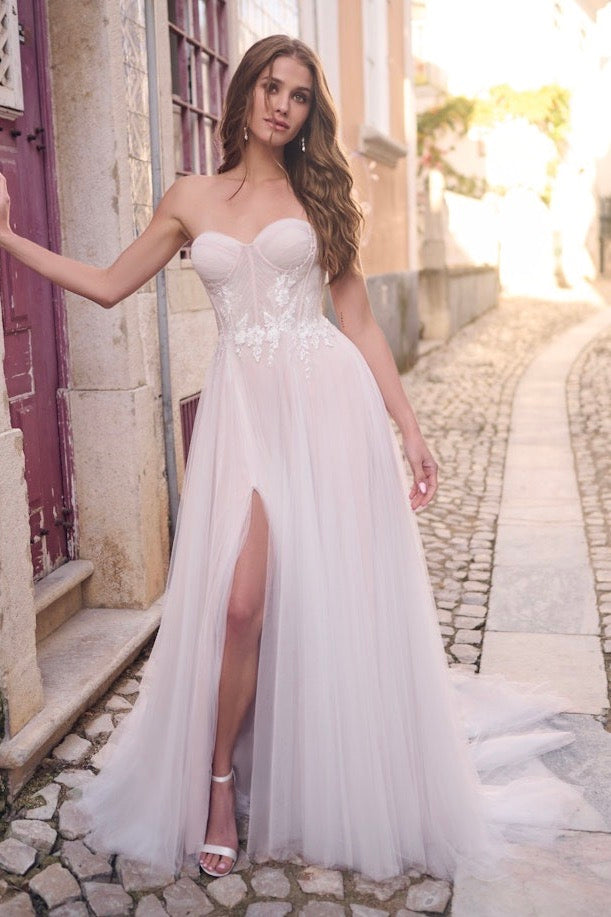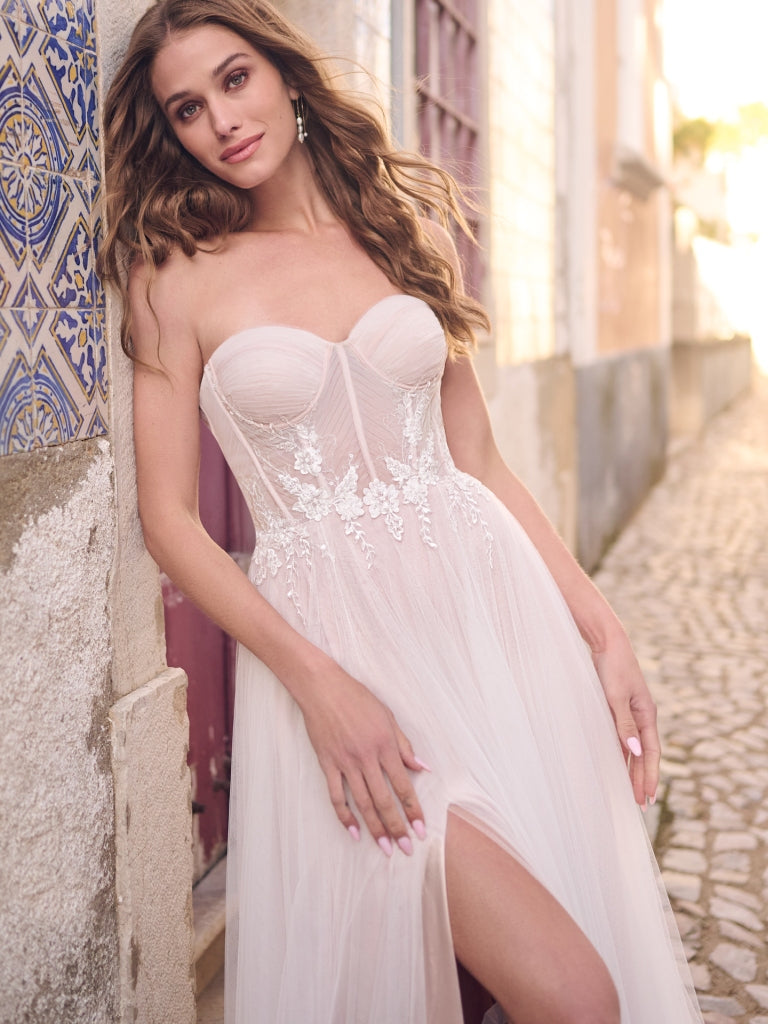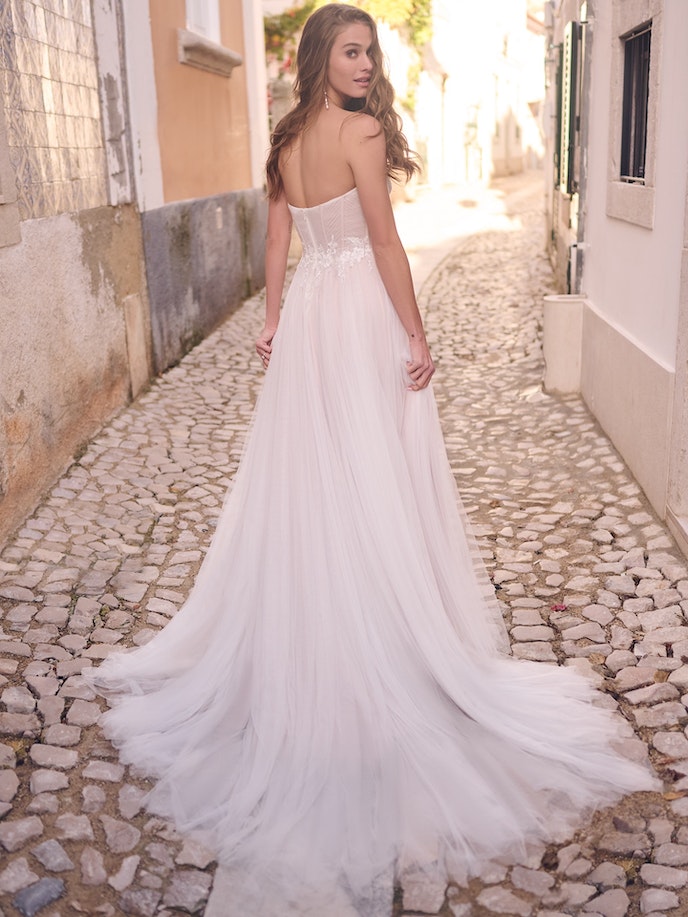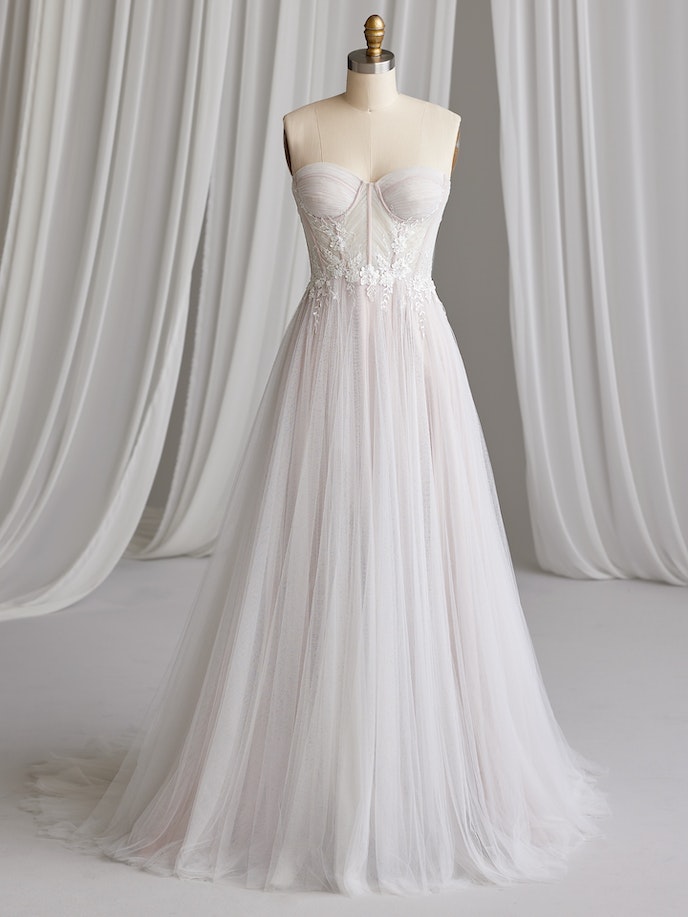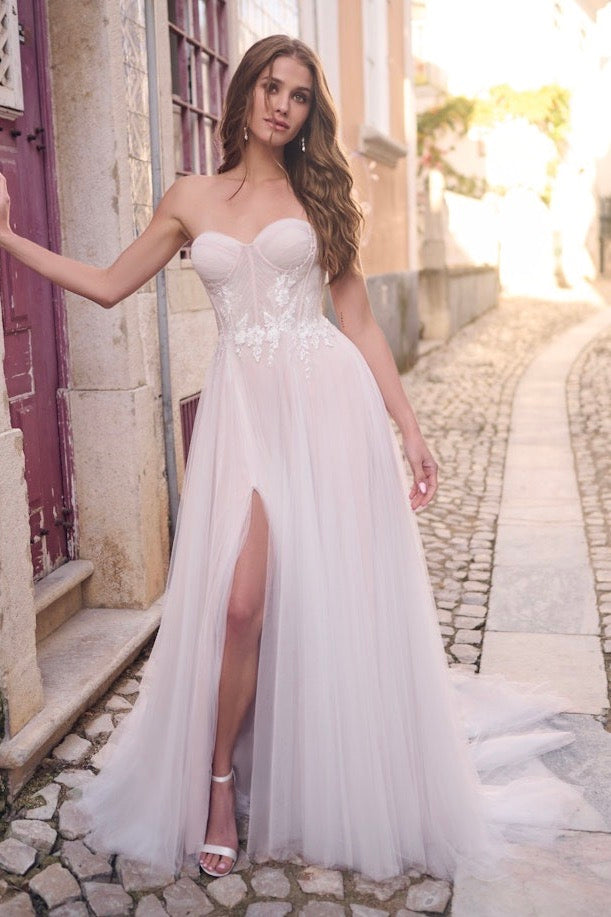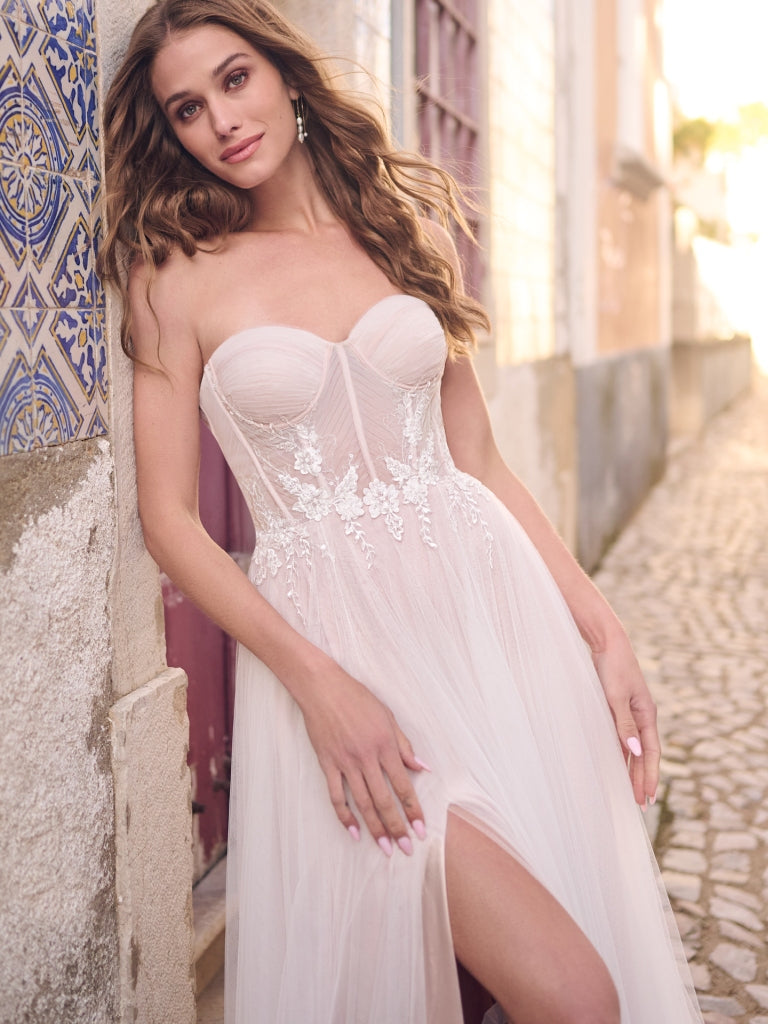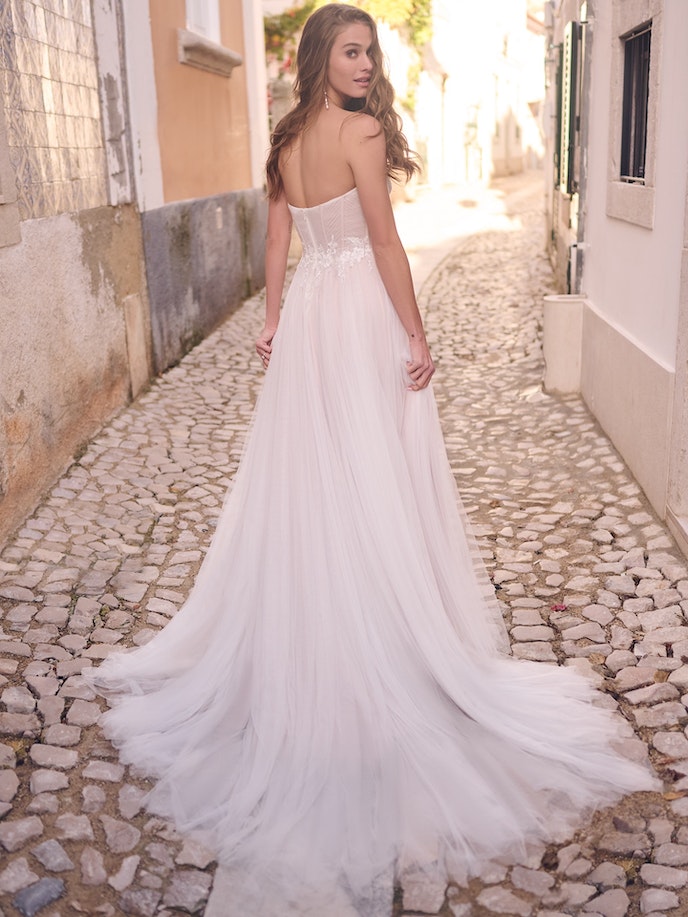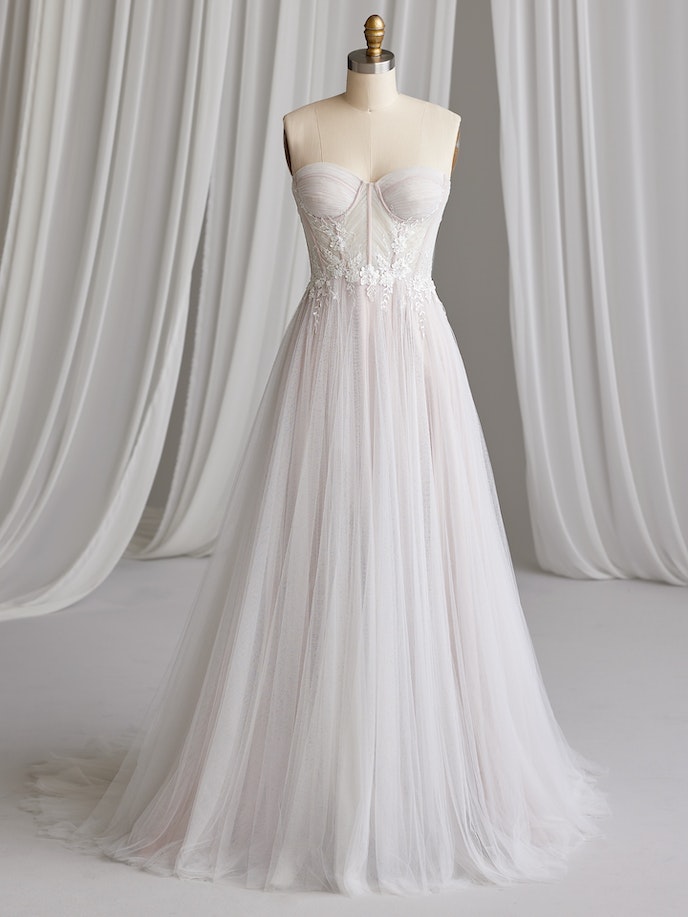 Gwen
Sample size in store to try on: 6


Sizes available for order: 0-28

Available colors: Ivory over blush (gown with Natural Ilusion) and All Ivory (gown with Ivory Ilusion) (sample color)

We're here to help you find a regal strapless tulle bridal gown that makes you feel like a free spirit without losing that classic, effortlessly sophisticated kind of vibe you get from a well-tailored silhouette. And voilà.

Text: (805) 637-5689
Zoom consultations available upon request.