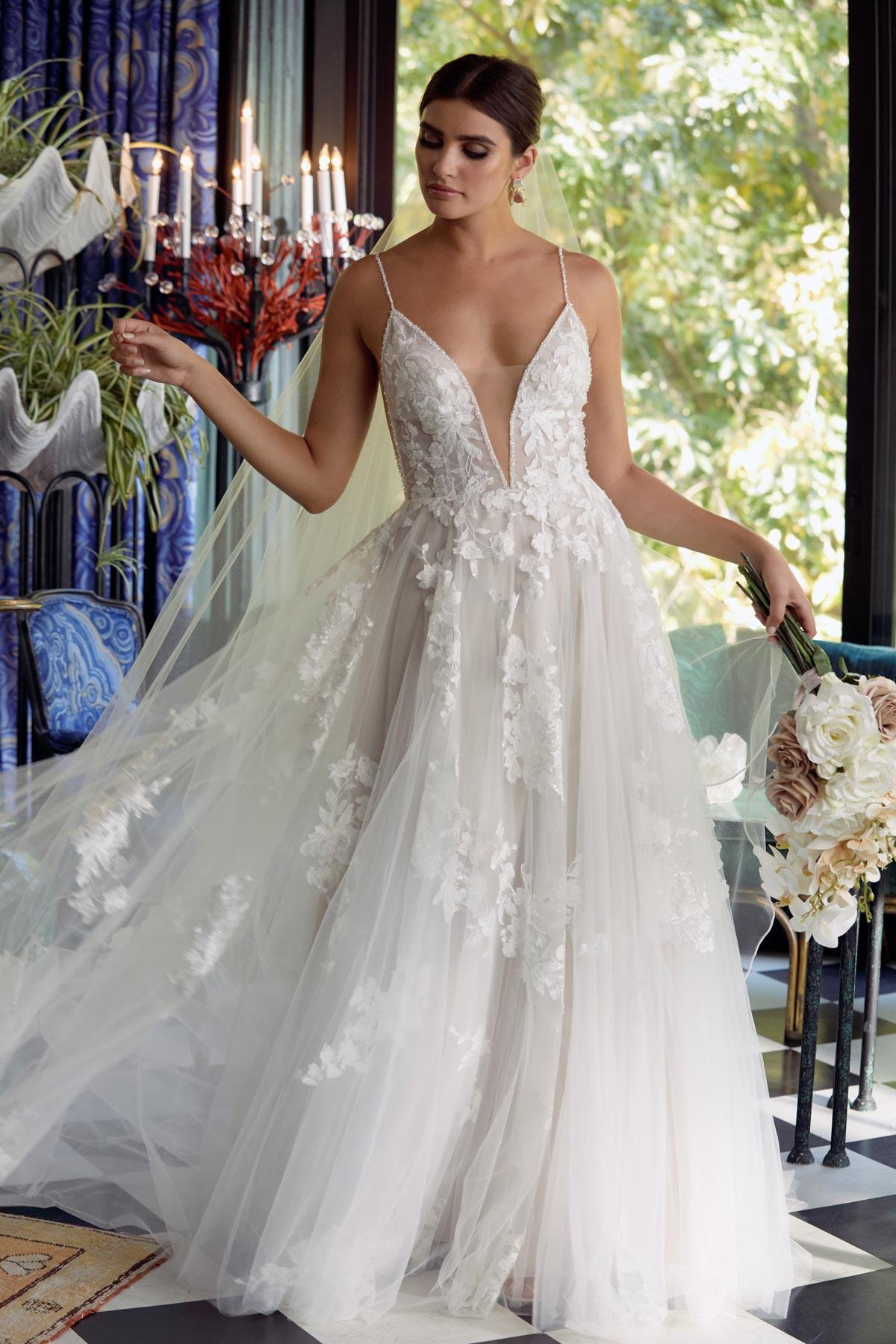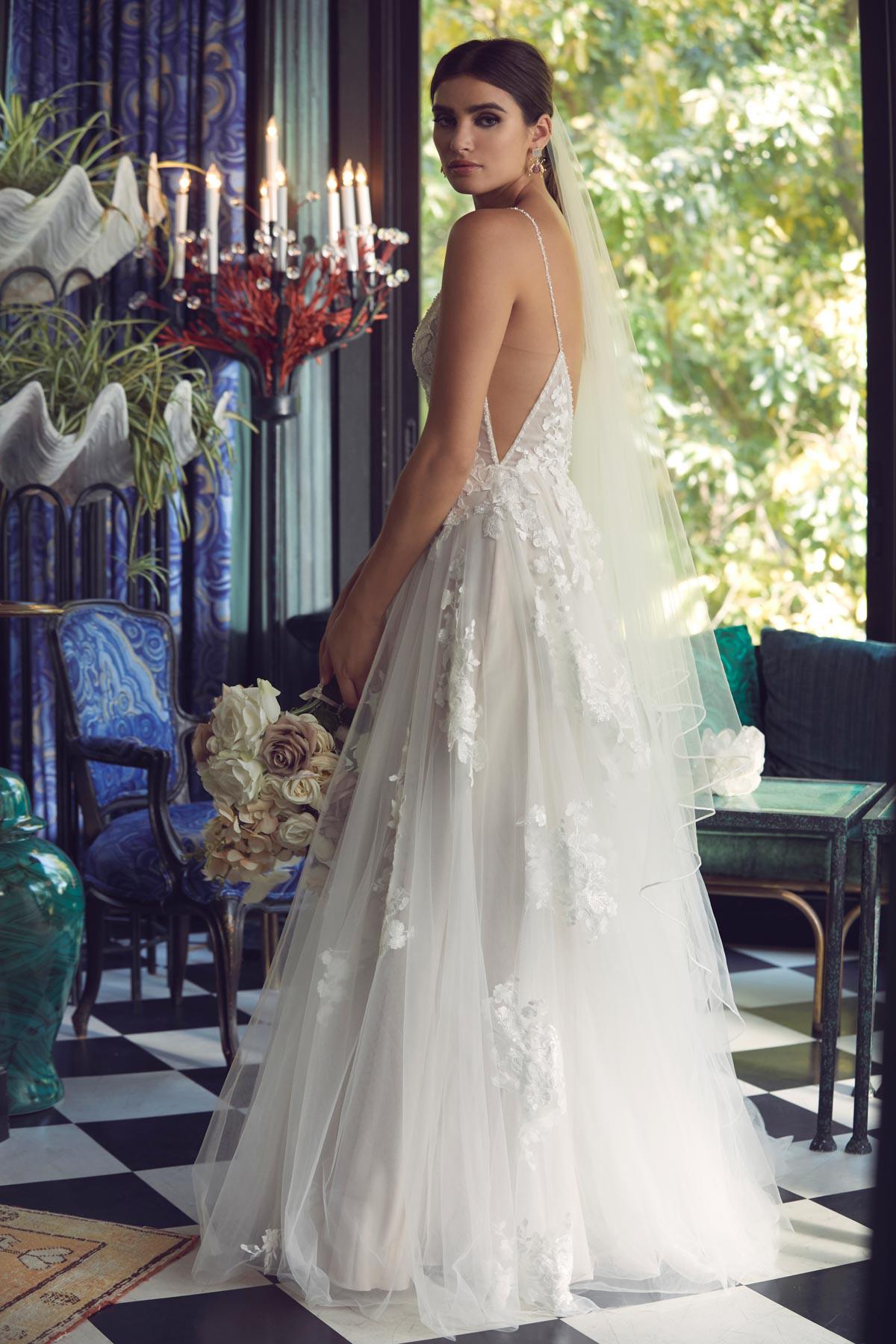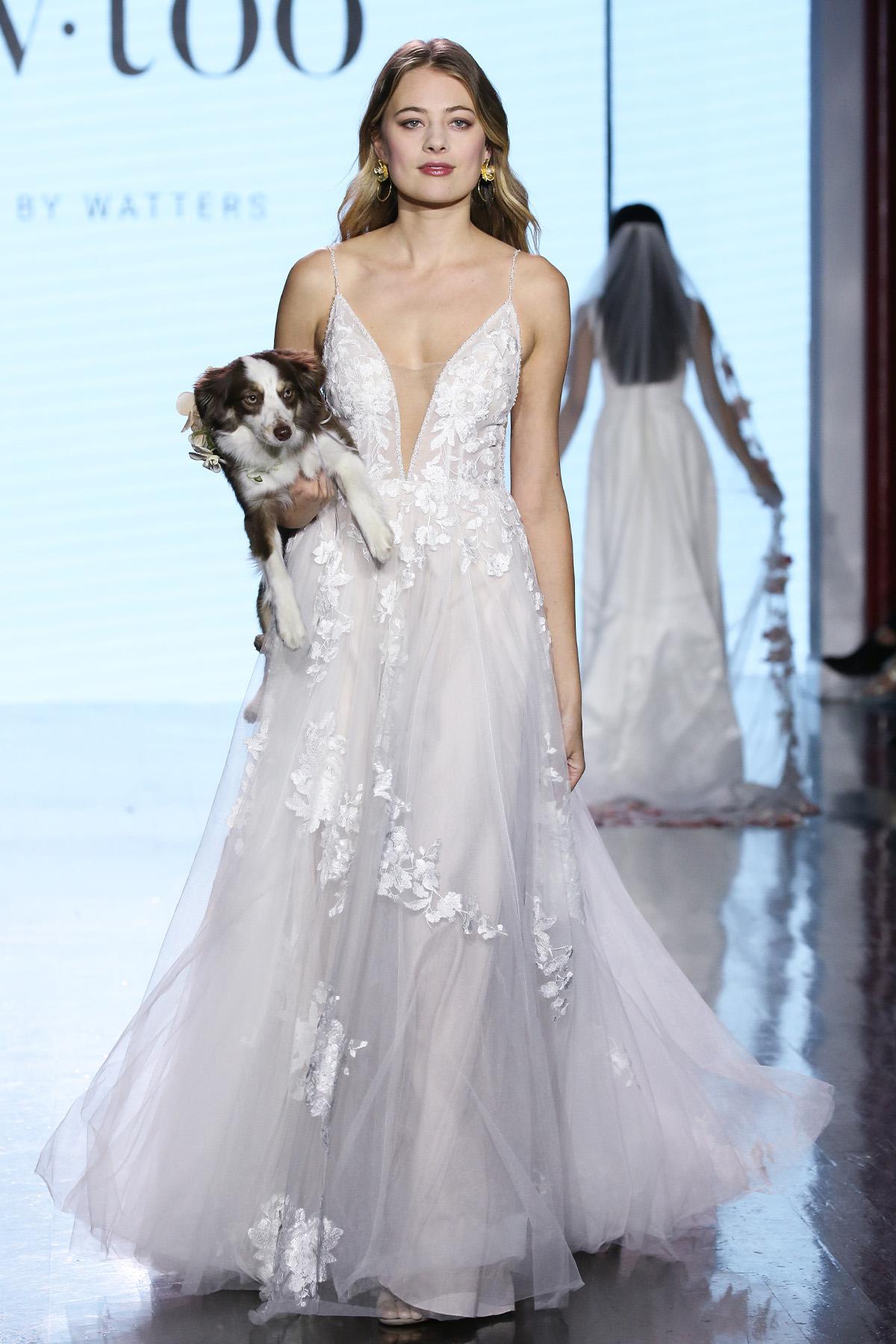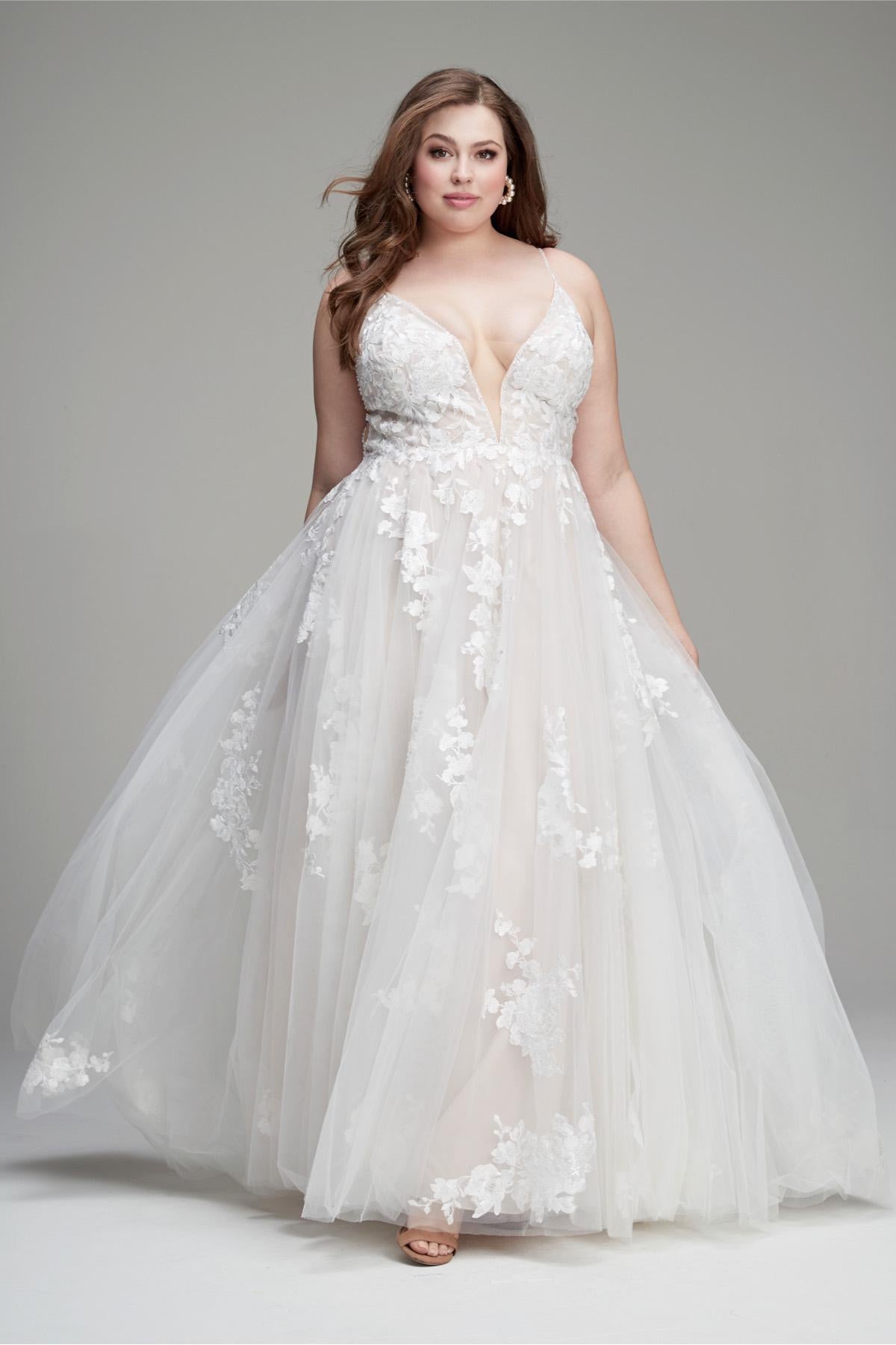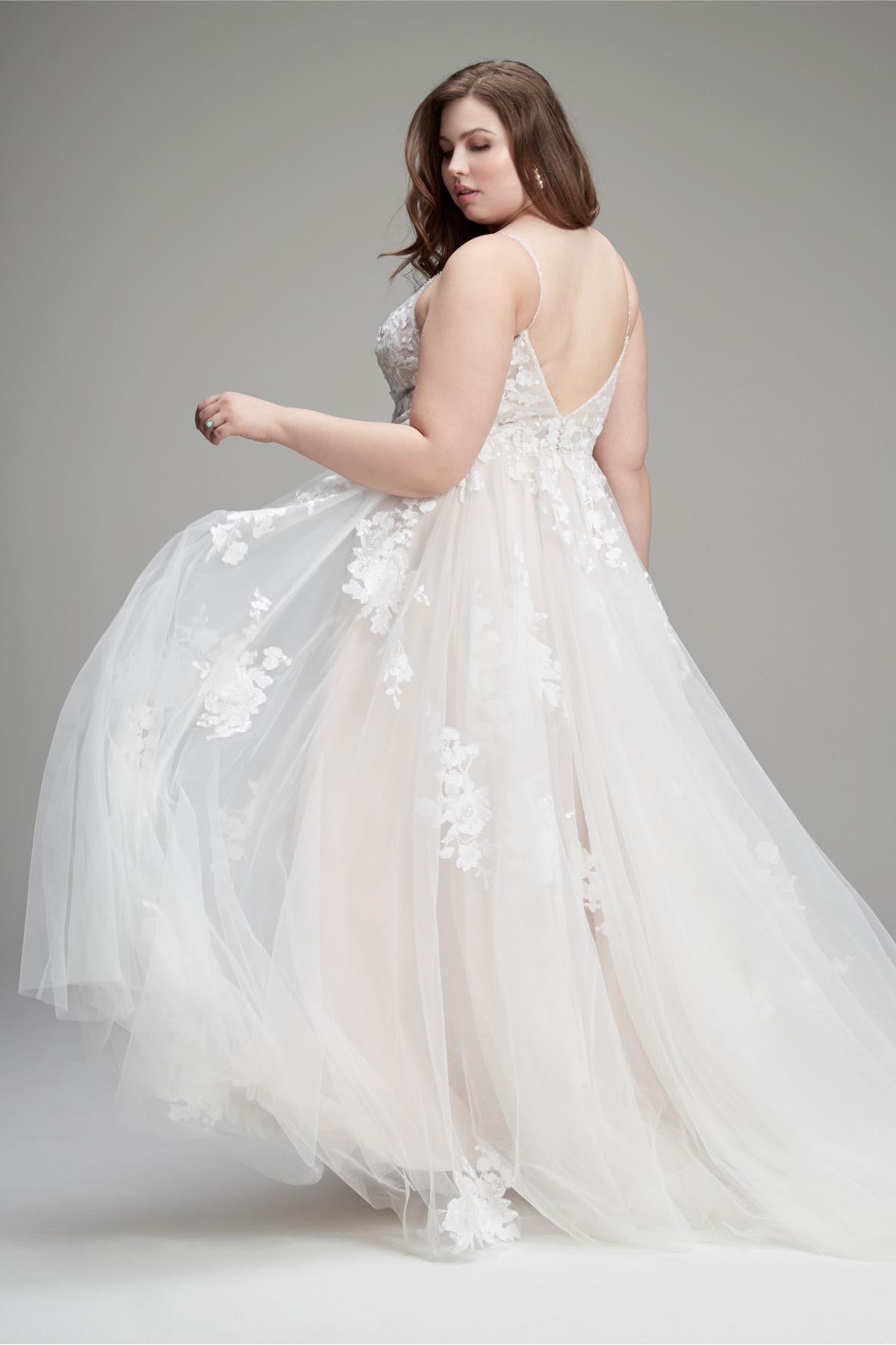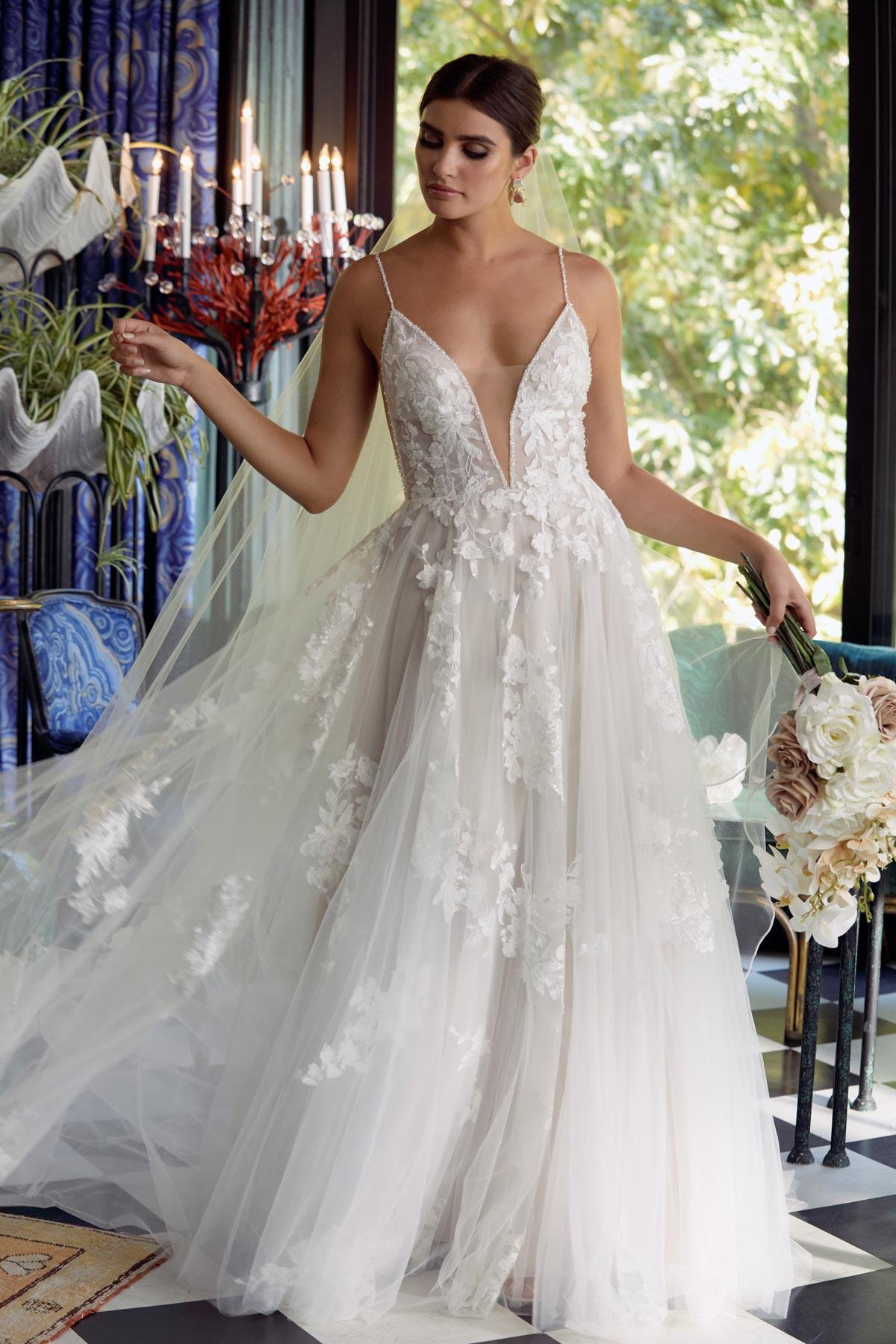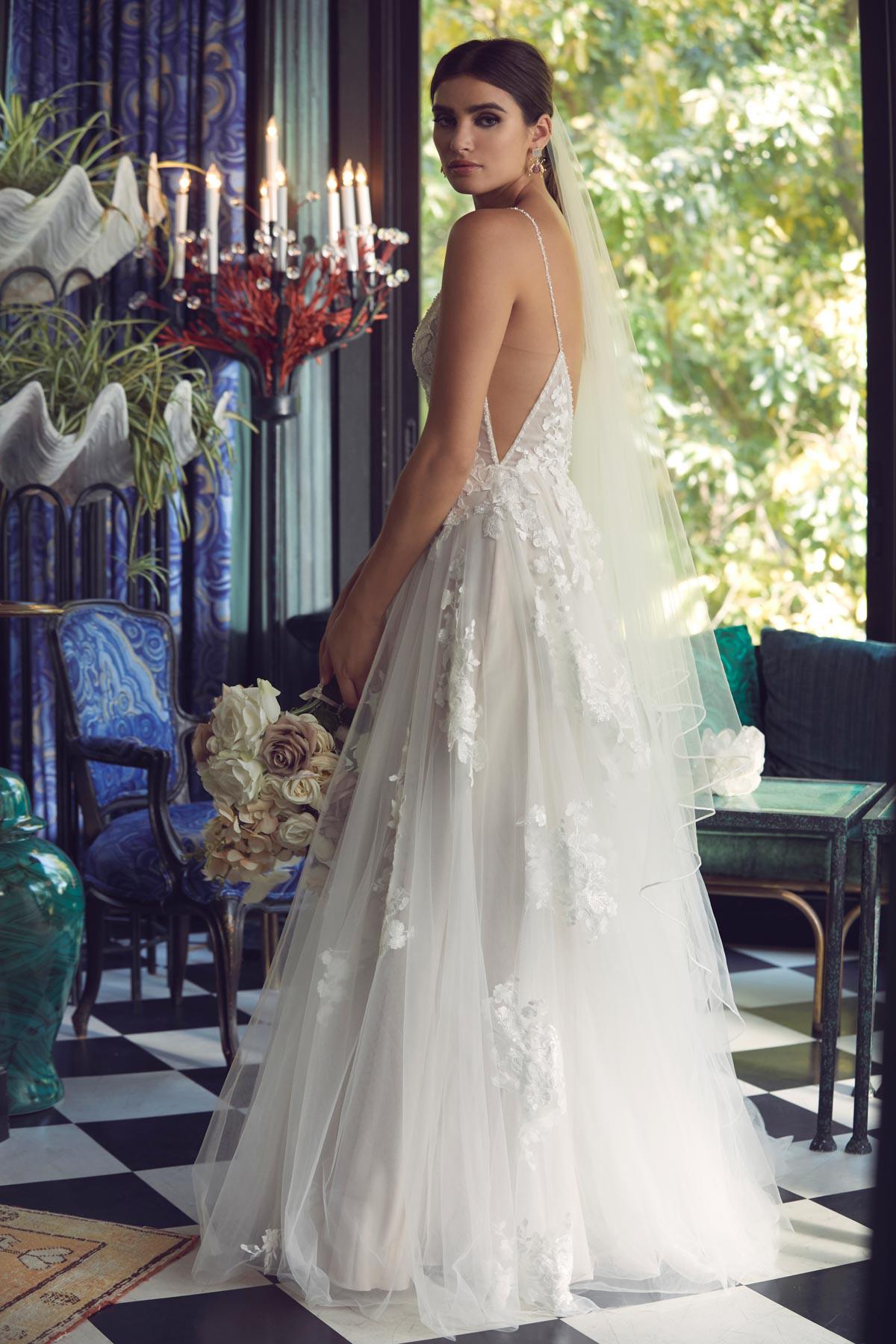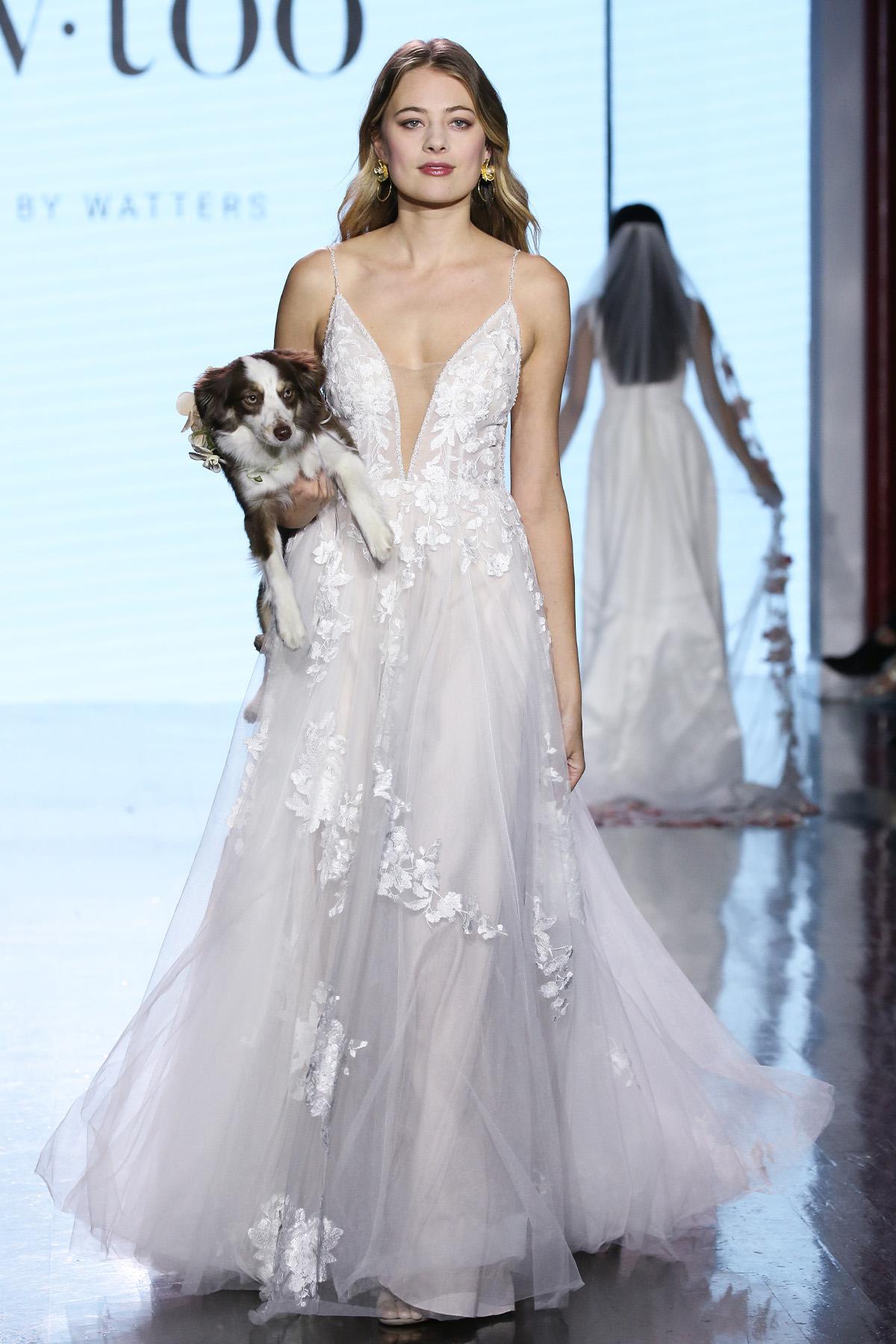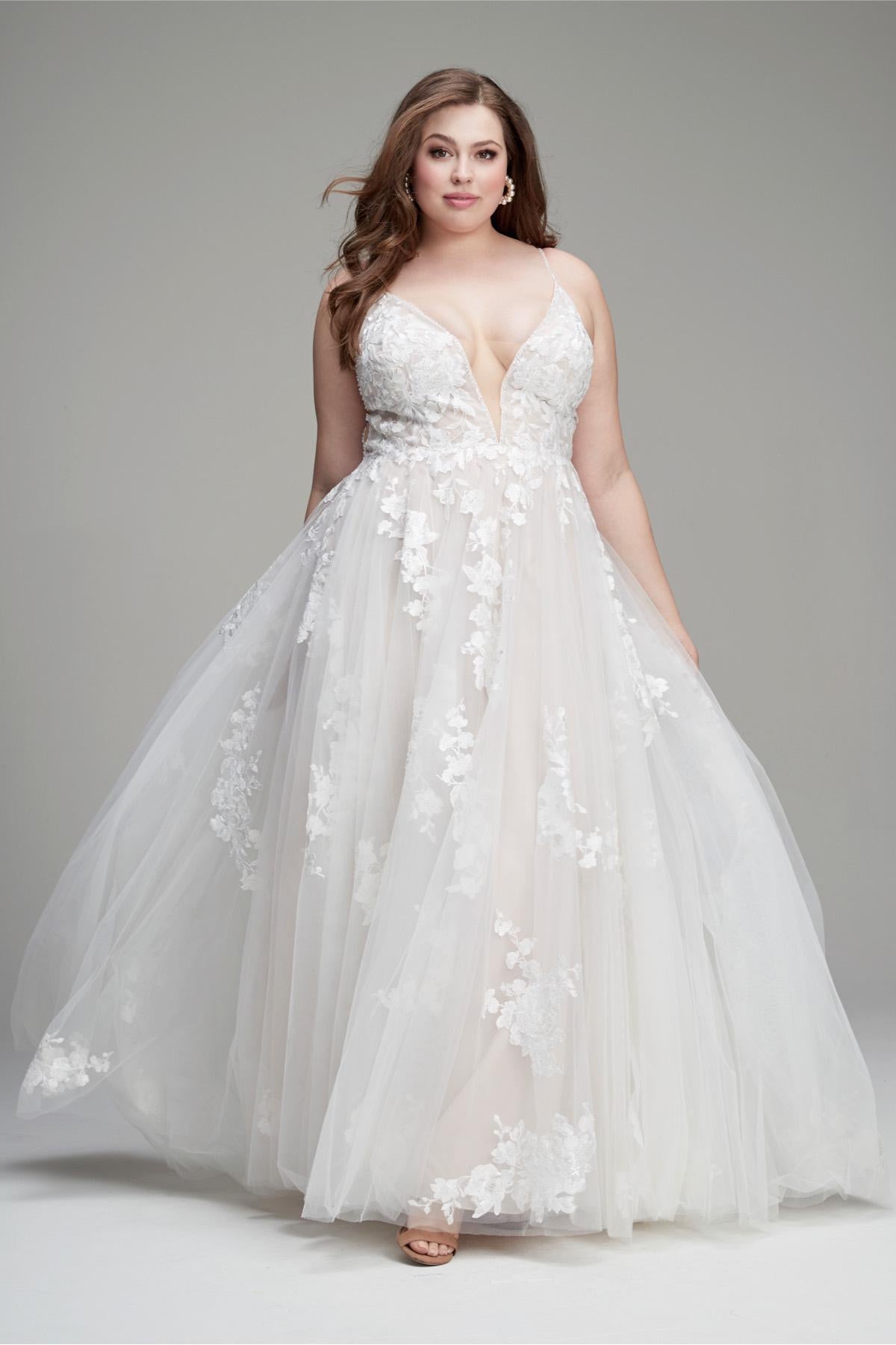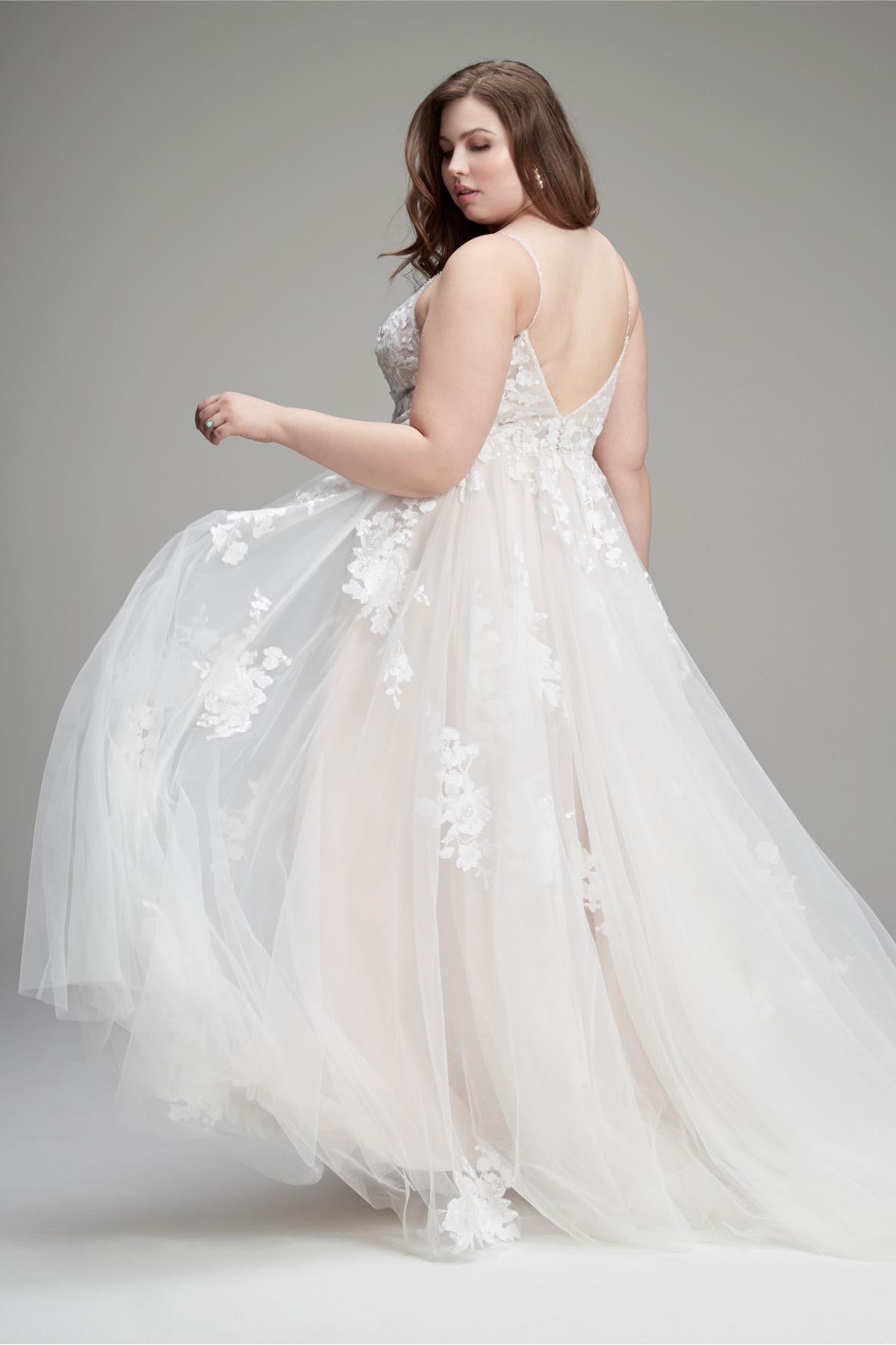 Joelle
Sample size in store to try on: 8


Sizes available for order: 00-32W

Available colors: Blush (sample color), Oyster, Bronze

Because spring is about flowers, we've picked all the Petunia lace to adorn this princess-style gown. Finished with sheer illusion details, it balances enticement and elegance.

Text: (805) 637-5689
Zoom consultations available upon request.