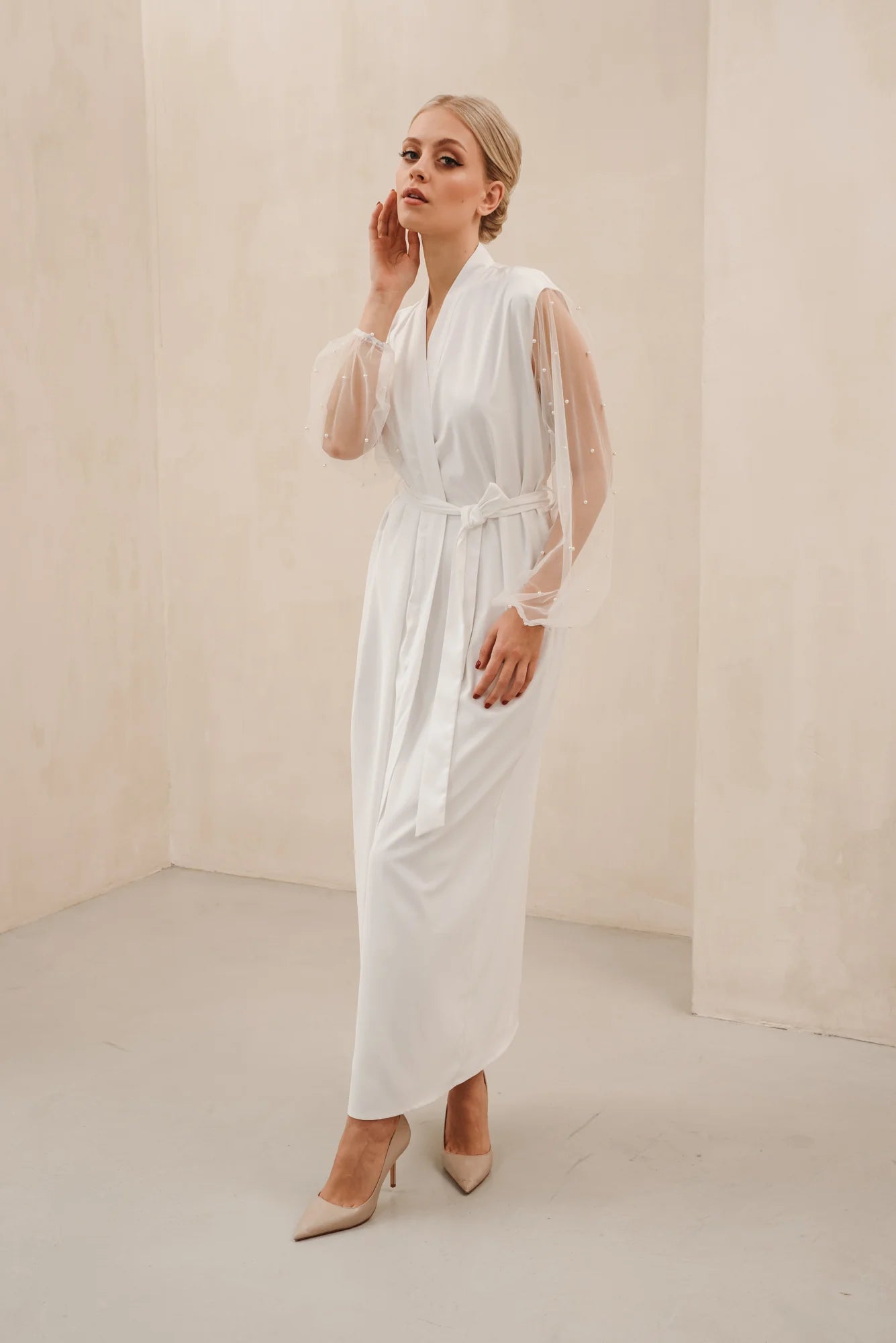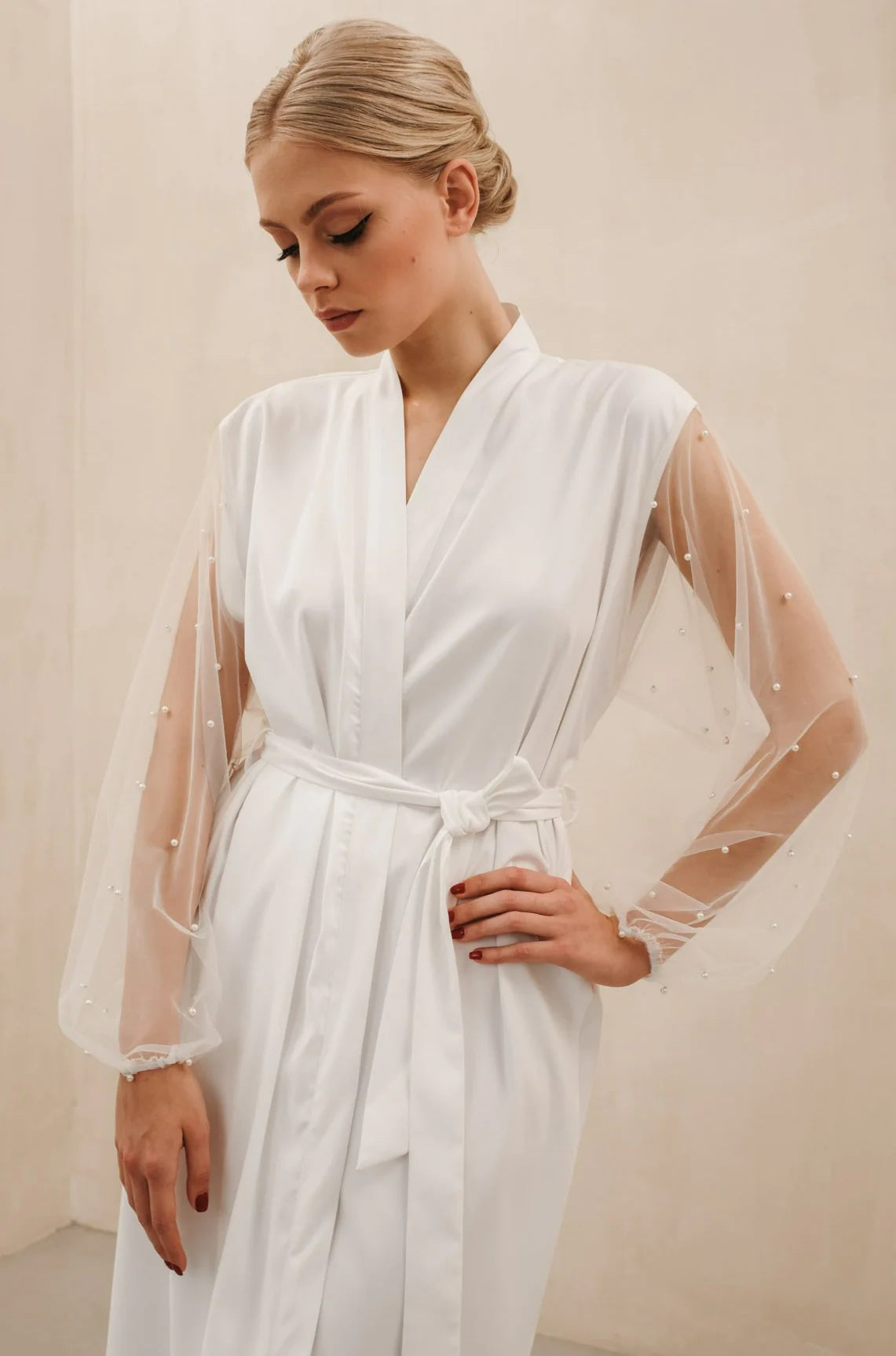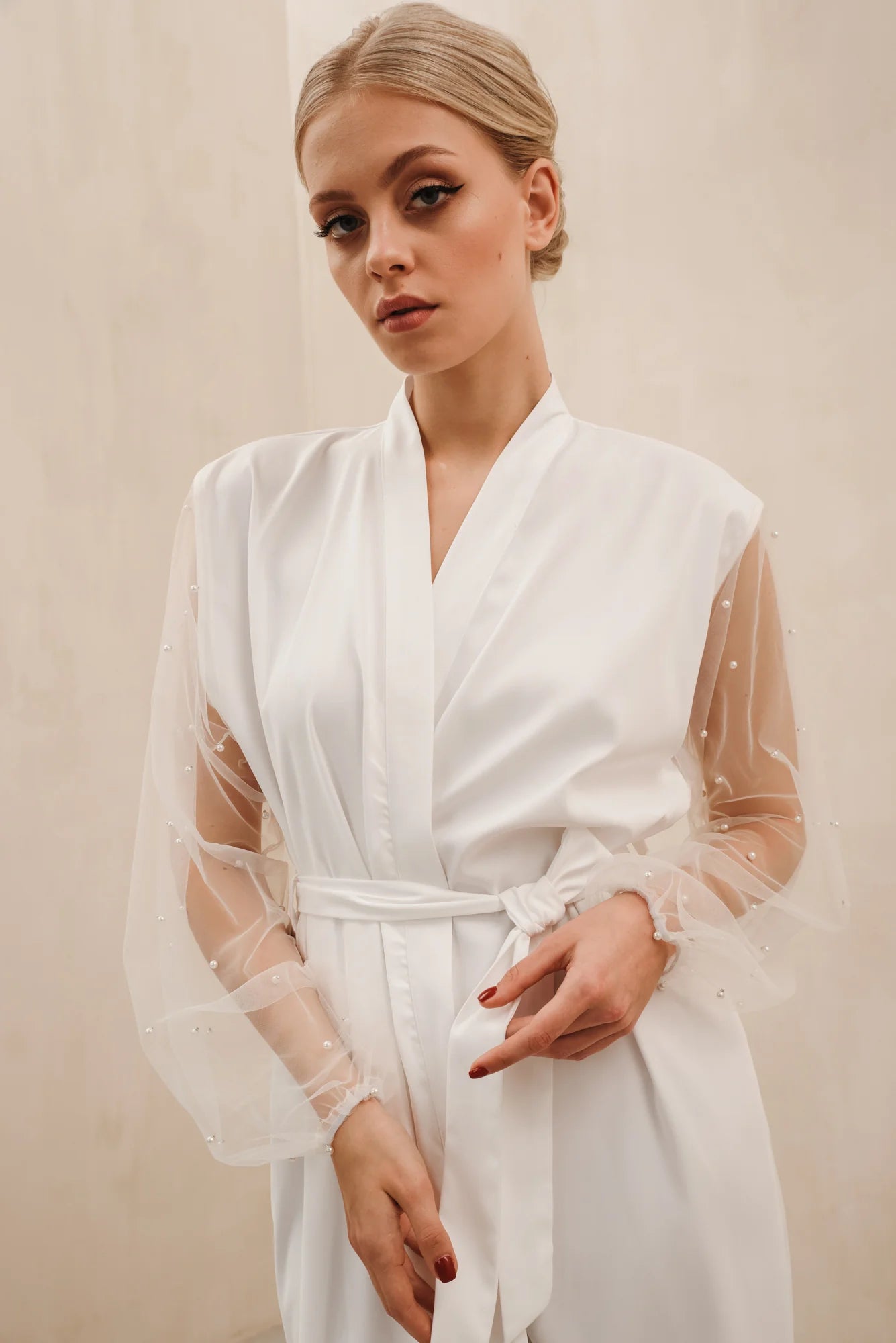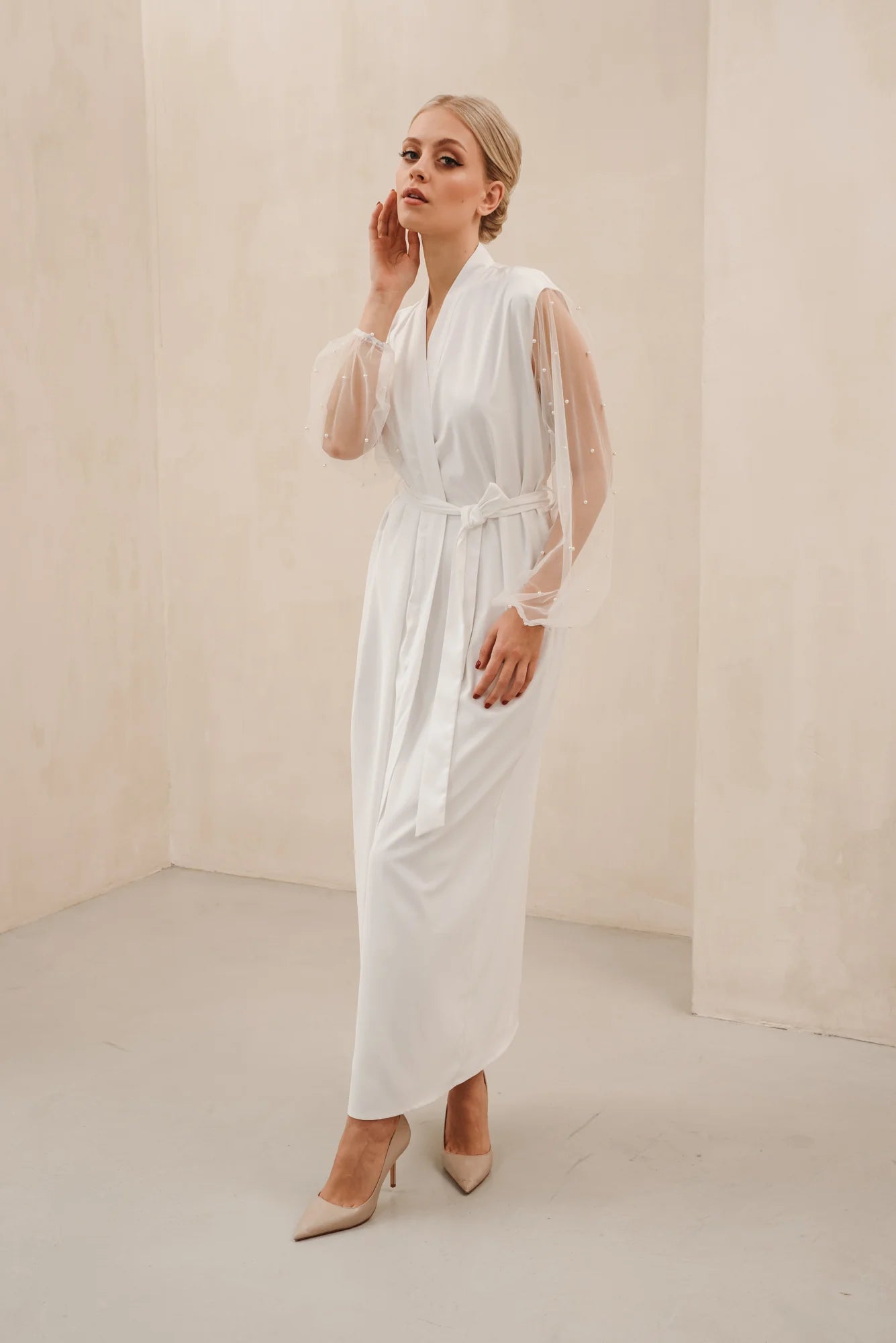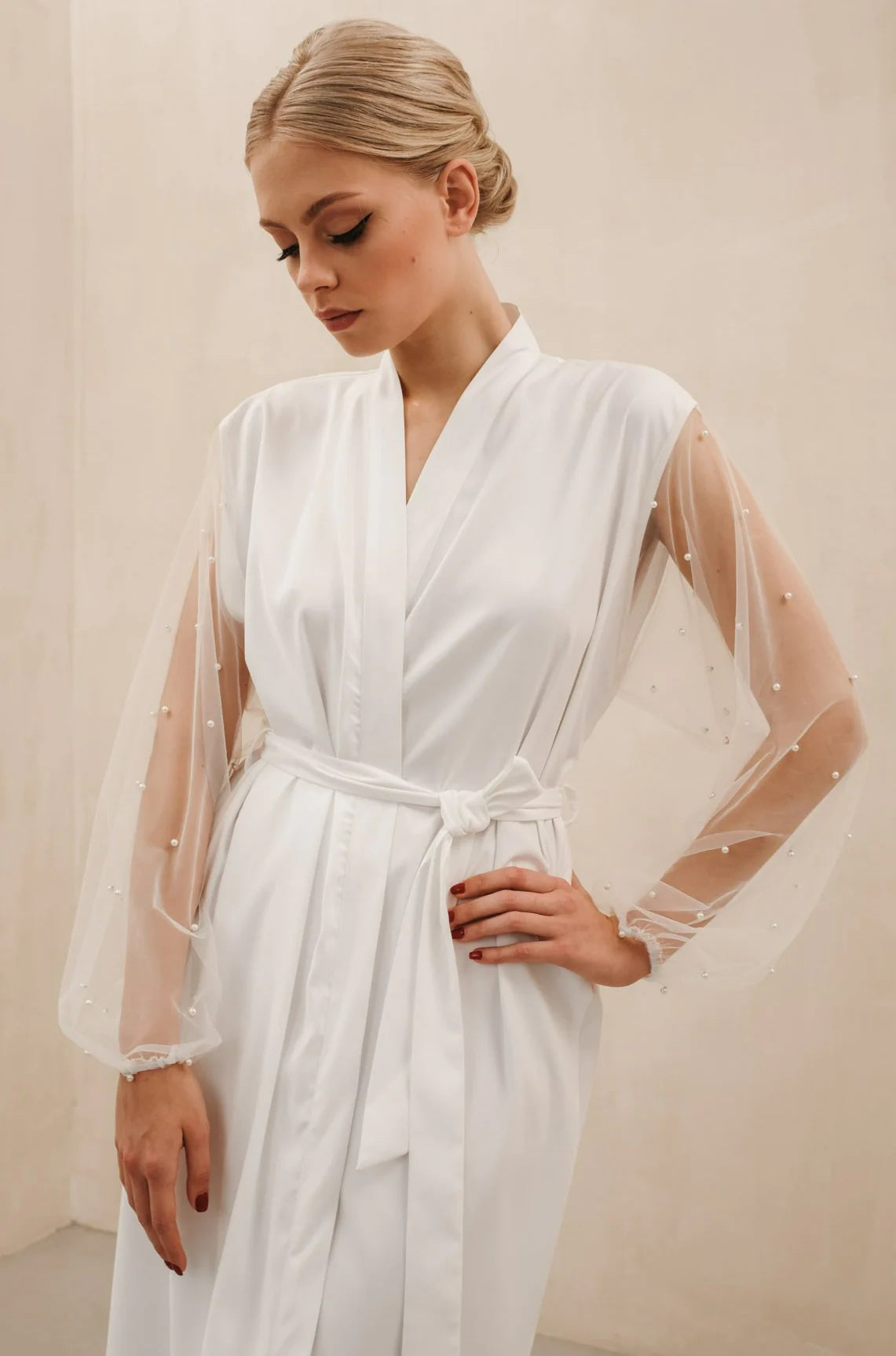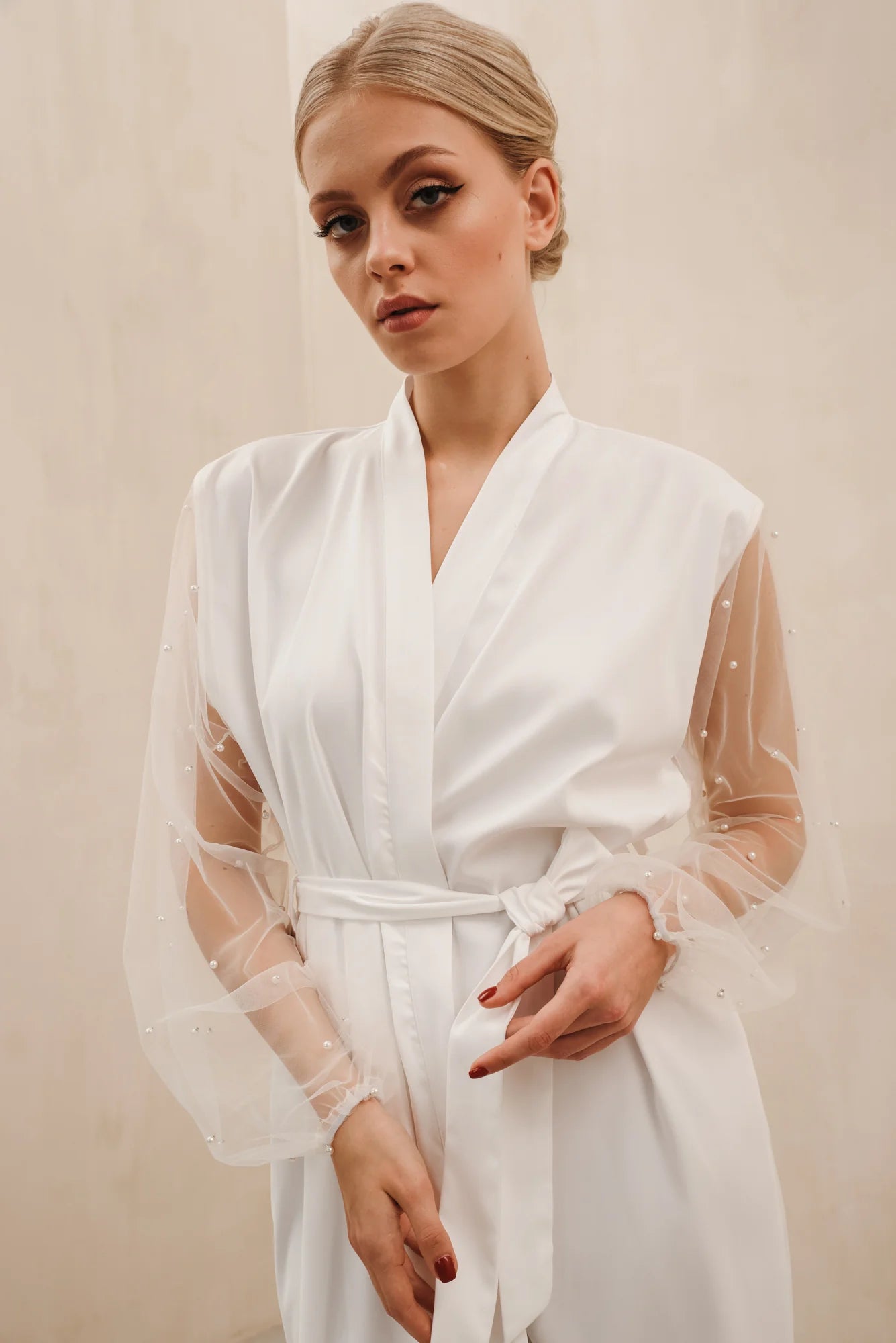 Pearl Sleeved Robe
Available colors: Ivory
Experience the ultimate indulgence with this luxurious bridal robe crafted from a blend of silky-smooth satin and soft silk. Featuring delicately crafted English netting sleeves adorned with faux pearls, this robe is the perfect addition to your wedding day preparations. Made with high-quality material that is not see-through, it is both comfortable and elegant, making you feel confident and beautiful before you say ""I do"".

Ready to ship immediately!



Text: (805) 637-5689
Zoom consultations available upon request.