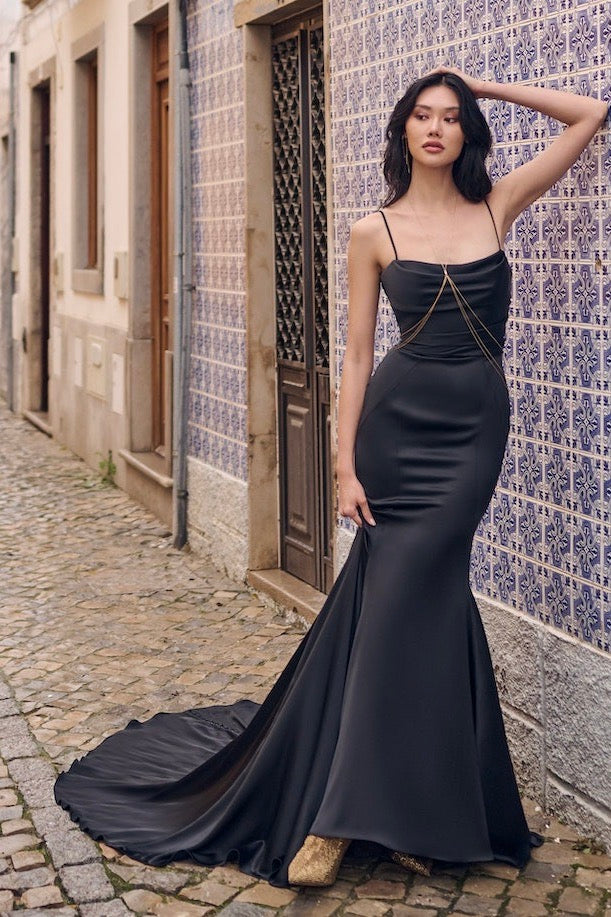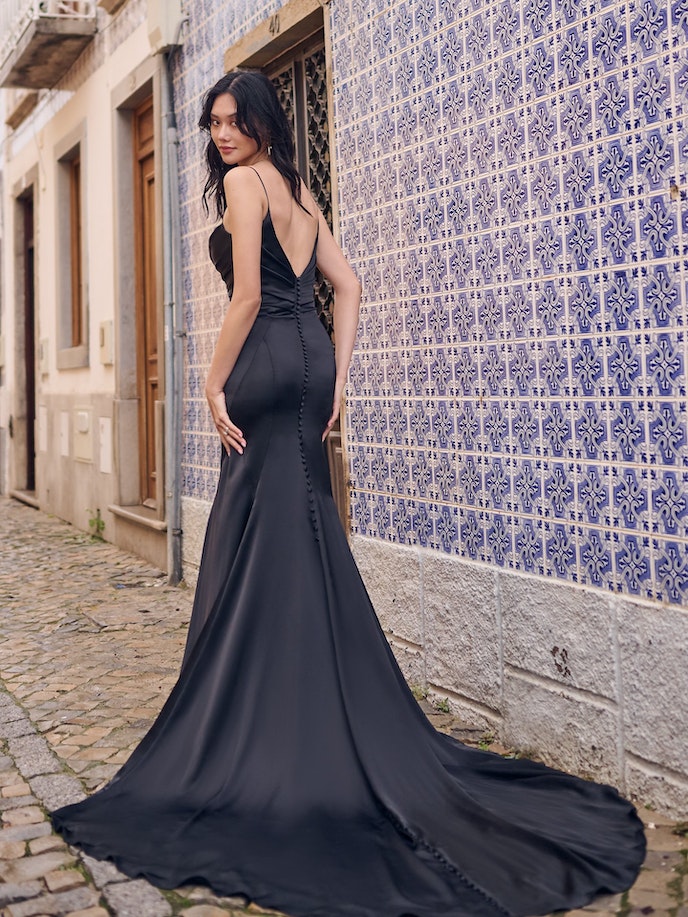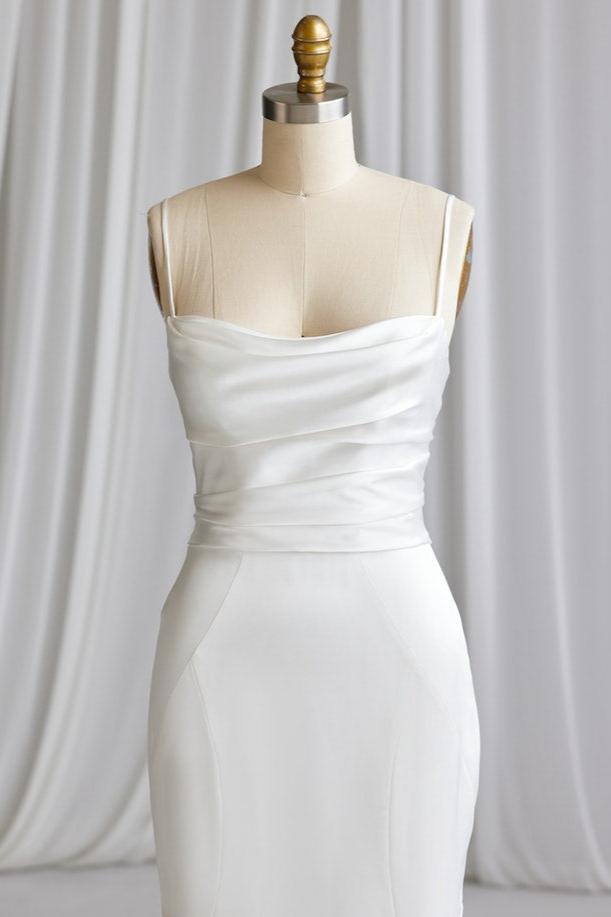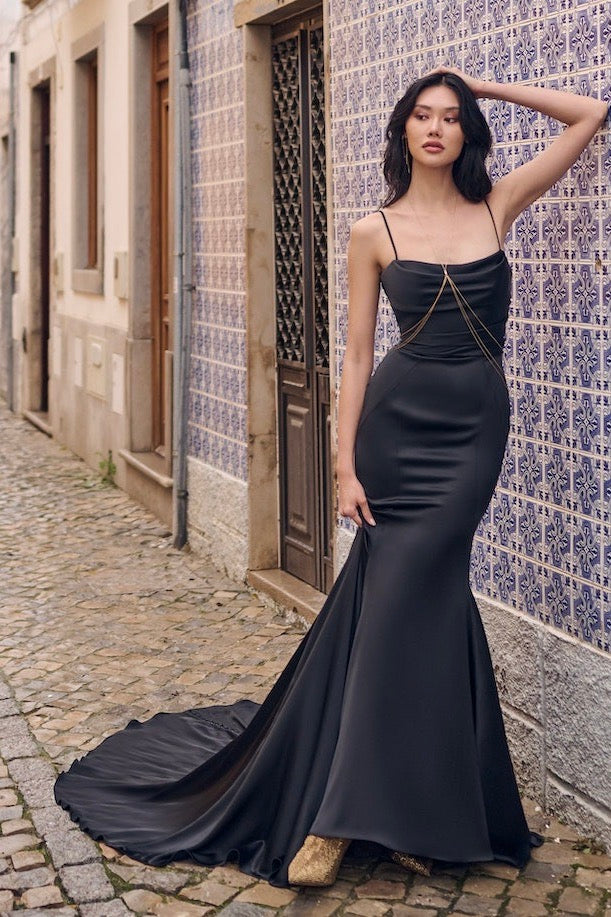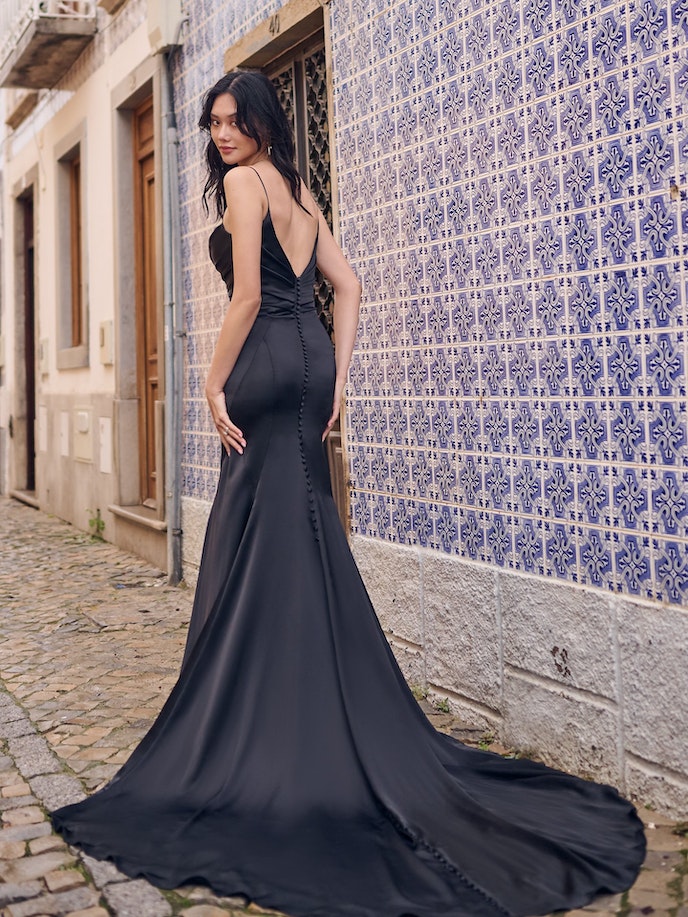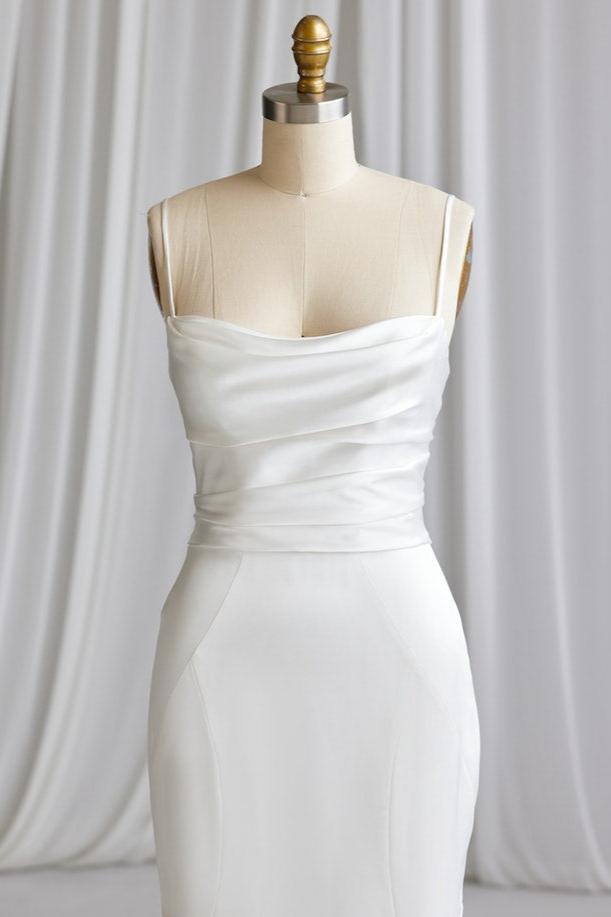 Scarlet Lane
Sample size in store to try on: 12


Sizes available for order: 0-28

Available colors: All Black, All Red, Diamond White (sample color)

Channel Old-Hollywood realness with this colored satin wedding dress. Chic fabric, a sexy silhouette, and a ruched bodice are sure to make you a Star of the Silver Screen for your wedding day!

Text: (805) 637-5689
Zoom consultations available upon request.