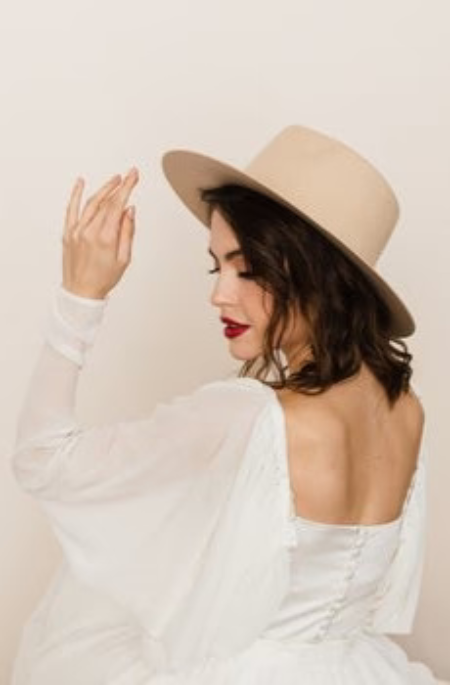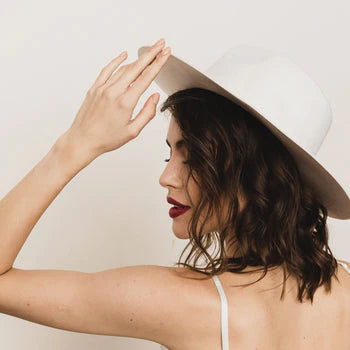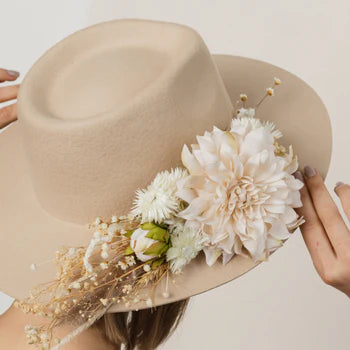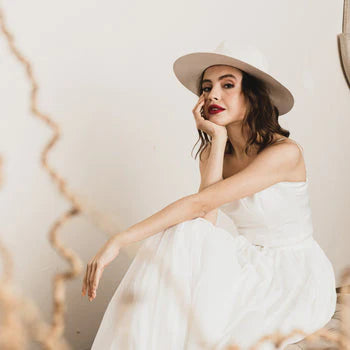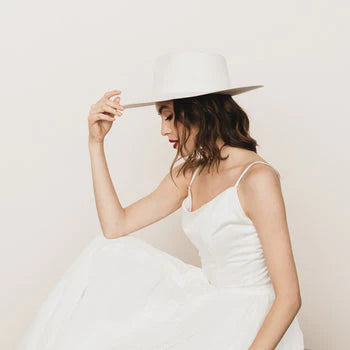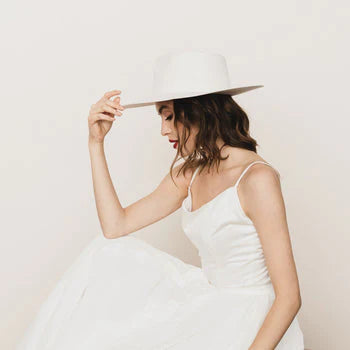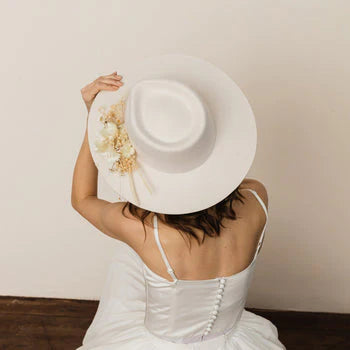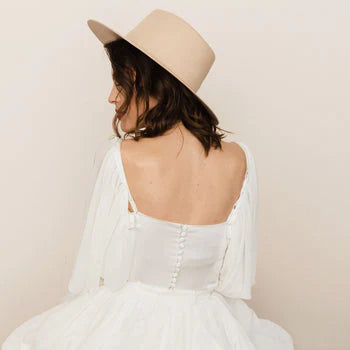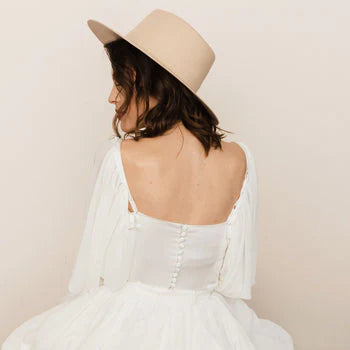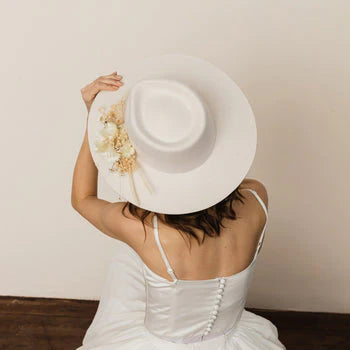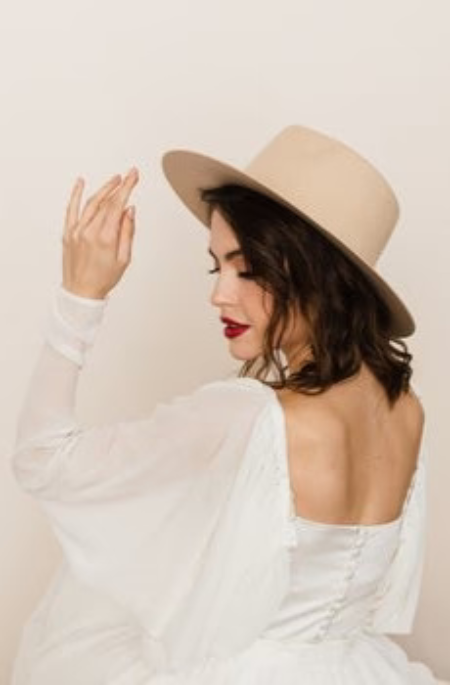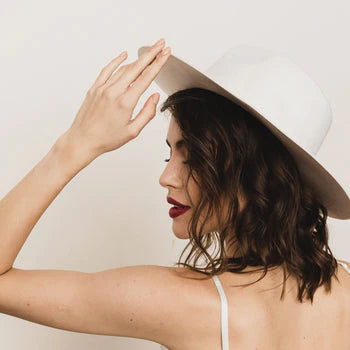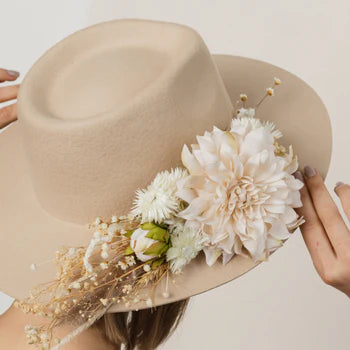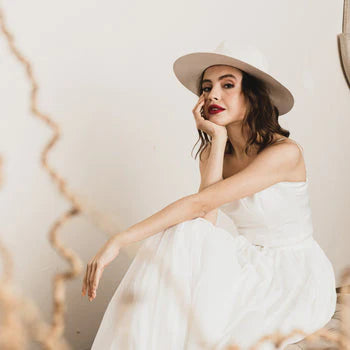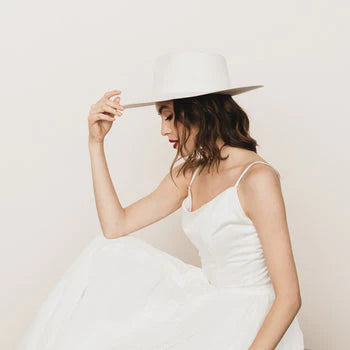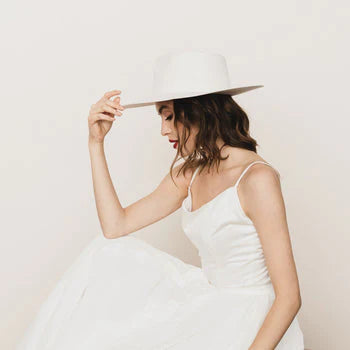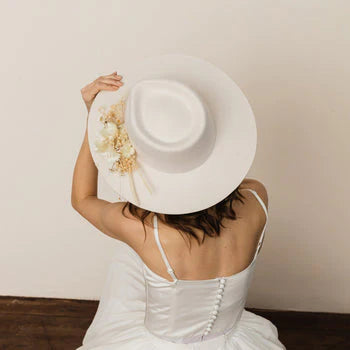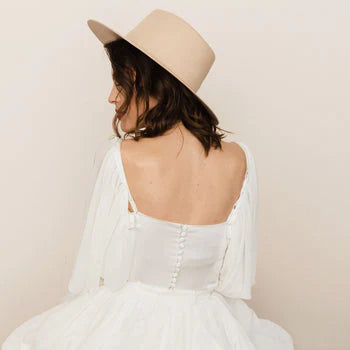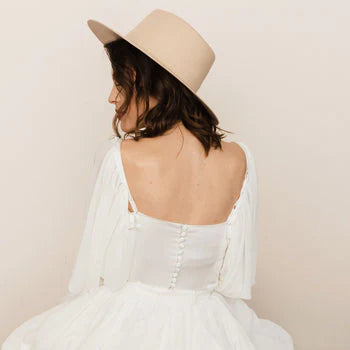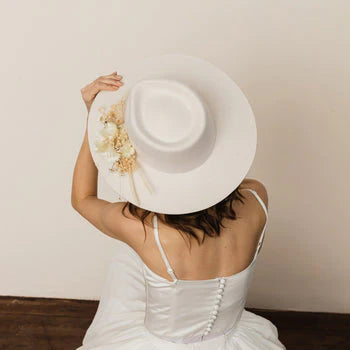 Wool Bridal Hat
Available colors: Champaign, Cream
Our cream hat is made from 100% wool and is a quintessential fedora that will add at timeless elegance to any bridal ensemble. It features a teardrop crown with a stiff brim. Flower arrangements are made with real dried flowers, and come in small or large arrangements. 

Ready to ship within 2 weeks!



Text: (805) 637-5689
Zoom consultations available upon request.